I've been looking forward to the Western Tanager bird study (Outdoor Hour Challenge – Western Tanager) ever since we saw our very first tanager visitors to the feeder last spring. Their bright colors reminded us of the tropical flowers we see in Hawaii!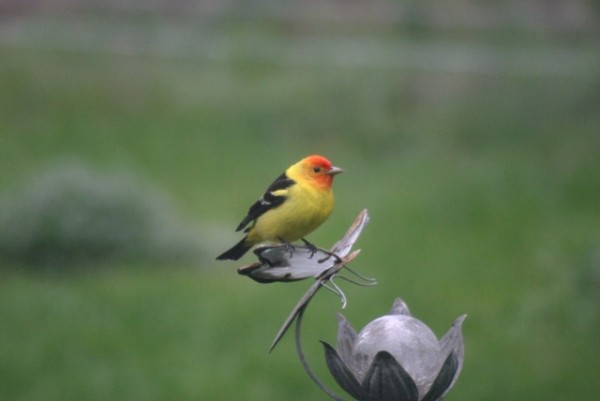 Would you like to see my nature journal page for the Western tanager?  I tend to follow the same format for my bird pages, including the four key graphics from the AllAboutBirds.com website. I include a sketch and some pertinent facts. I use my field guide and the website to gather my information so it's a super easy page to make.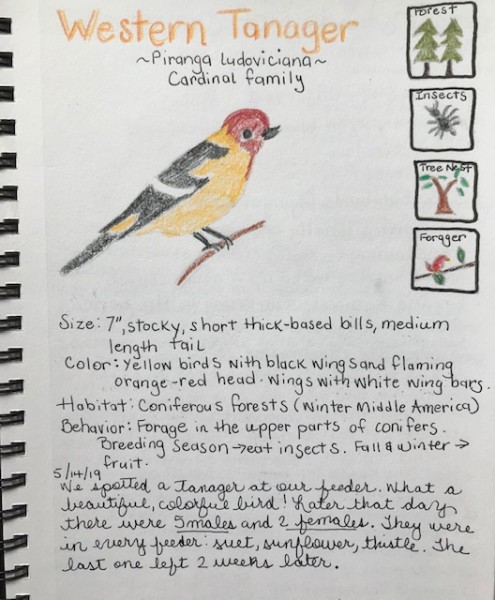 I struggle with drawing and depicting birds accurately but in the end I get the basic idea onto the page even if it isn't exactly the way I picture it in my head.
Tip: You can always add a photo instead of sketching if it makes you more comfortable.
I was just telling a friend who's starting out with identifying the birds at her feeder that she should just take it one bird at a time. Birding is something you can do for a lifetime so if you can manage to learn about and identify just one new bird a month for the next ten years, imagine the number of birds you will be familiar with.
Nature study is just the gathering of knowledge over time.
One bird, one tree, one flower at a time.

Would you like some more ideas for nature journal pages? There is a page on my website devoted just to nature journal ideas. I invite you to click over and scroll through for something that catches your eye!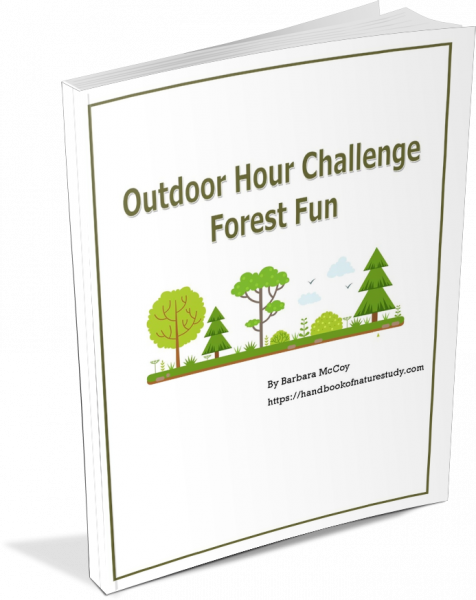 The Western Tanager Outdoor Hour Challenge is found in the Forest Fun ebook available in the Ultimate and Journey level memberships.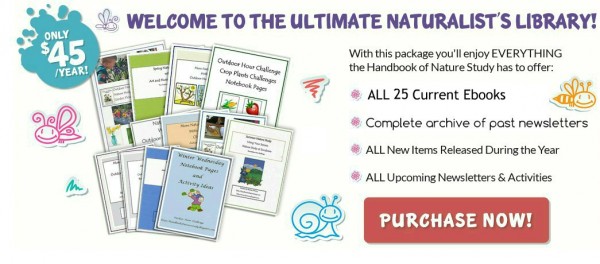 Use the discount code OHC10 for $5 off an Ultimate Naturalist Library membership.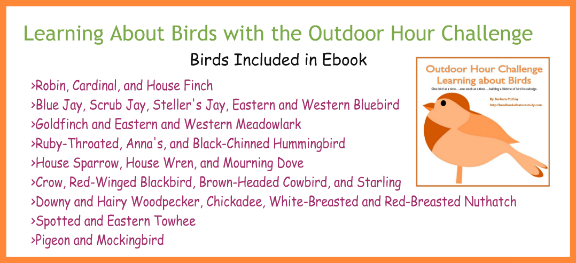 You can also use the Learning About Birds ebook from the Ultimate and Journey level memberships to learn more about the birds in your local area. This book can be used over multiple years as you identify a bird and want to learn about it more in depth.