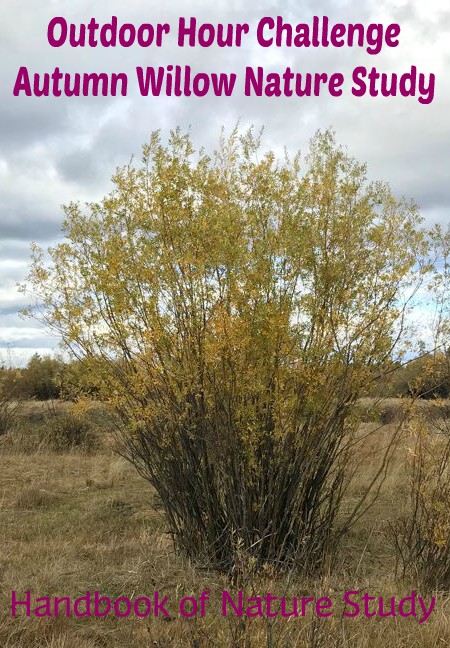 Welcome to the brand new nature study featuring the willow! I'm excited to look more closely at my own autumn willows as the season changes. This should be an easy study as you look at the color changes and the dropping of leaves in your willow.
Start Here: Willow Nature Study – Handbook of Nature Study Lesson 179 (pages 651-655)
The link above takes you to a summer study of the willow using the Handbook of Nature Study. Pay particular attention to suggestions #8 and #9 in Lesson 179 for specific autumn willow study ideas.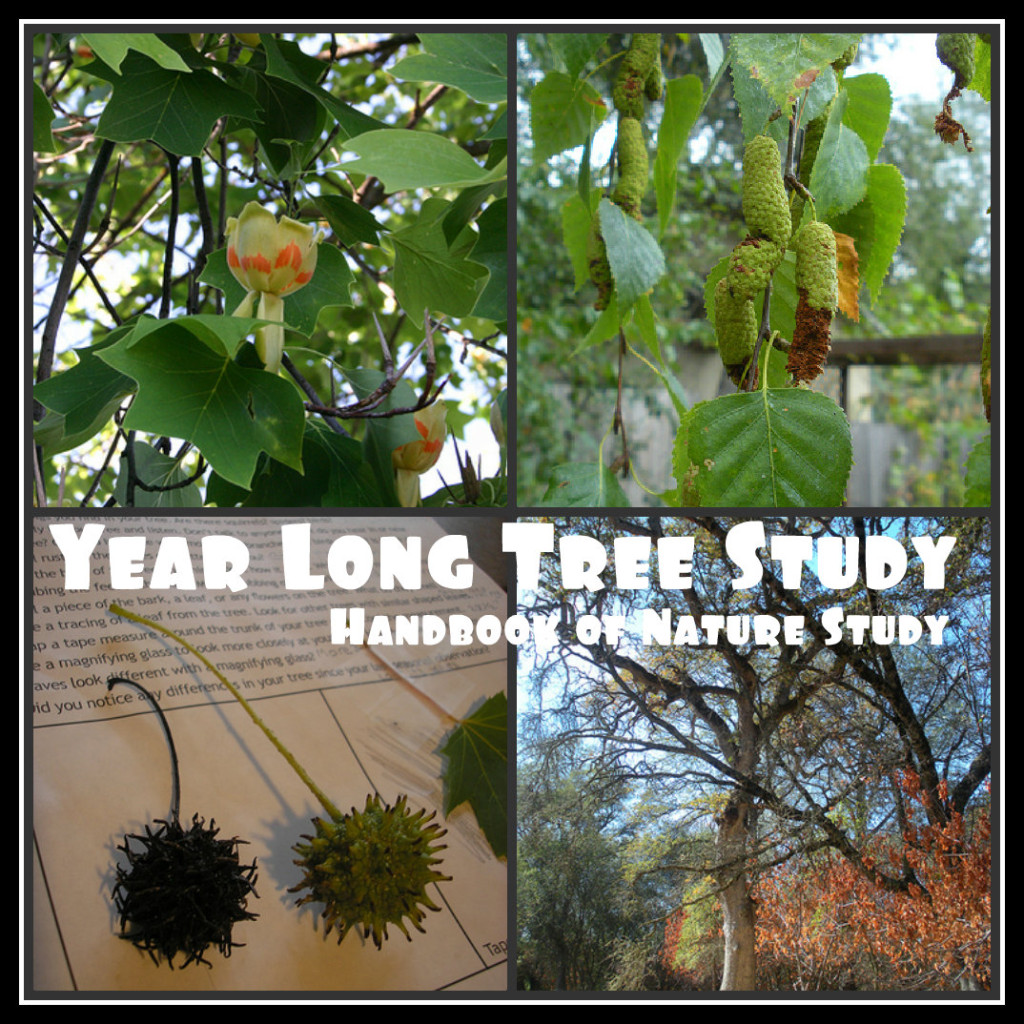 In Addition: Year Long Tree Study in the Handbook of Nature Study Lesson 172 (pages 623-624) My favorite suggestions are to watercolor the shape of a tree with its autumn foliage and to carefully compare leaves found on your tree for any variation.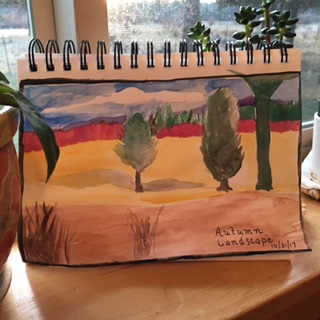 Activity: Tie a string on a twig attached to your willow. Observe and record in your nature journal the twig's changes for a few months. We're going to be doing this on a willow behind our house along the river.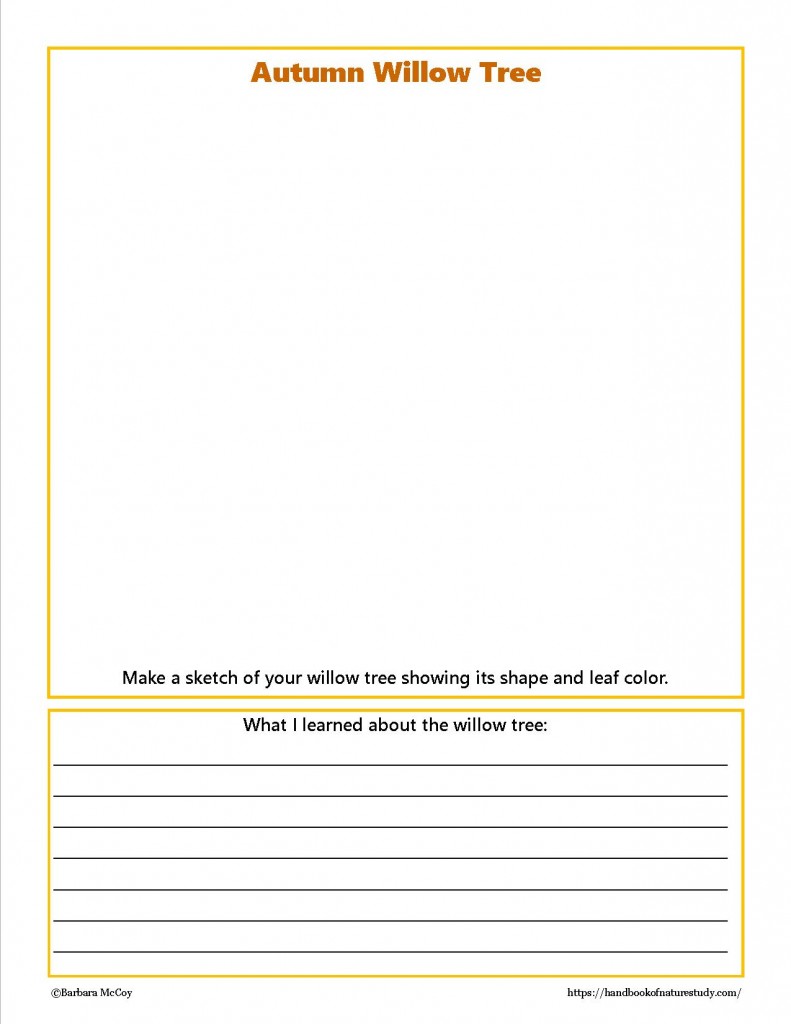 Both Ultimate and Journey level members here on the Handbook of Nature Study have access to a new autumn willow notebooking page for recording your autumn observations. Look for it in your printable library.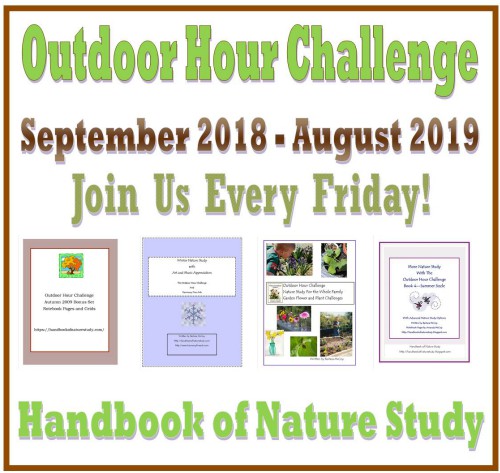 This Outdoor Hour Challenge is part of the 2018-2019 Plan here on the Handbook of Nature Study. We'll be using the Handbook of Nature Study by Anna Botsford Comstock to discover new things about the world around us. Join us each Friday for a different nature study topic. Make sure to subscribe to this blog to receive the weekly challenge right in your email box.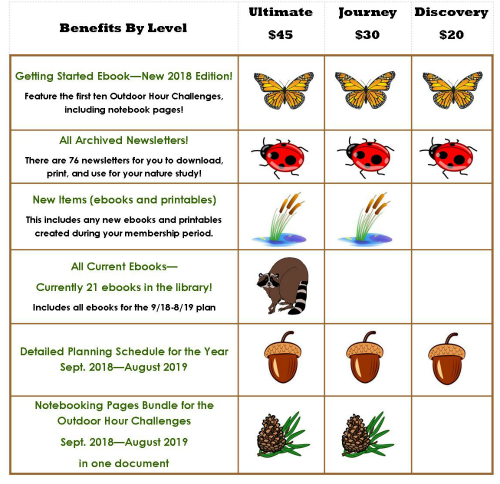 If you want to become a member here on the Handbook of Nature Study, you can click the Join Us button for more details. Benefits include those shown above including access to ebooks, notebooking pages, archived newsletters, and new ebooks and printables published during your membership.