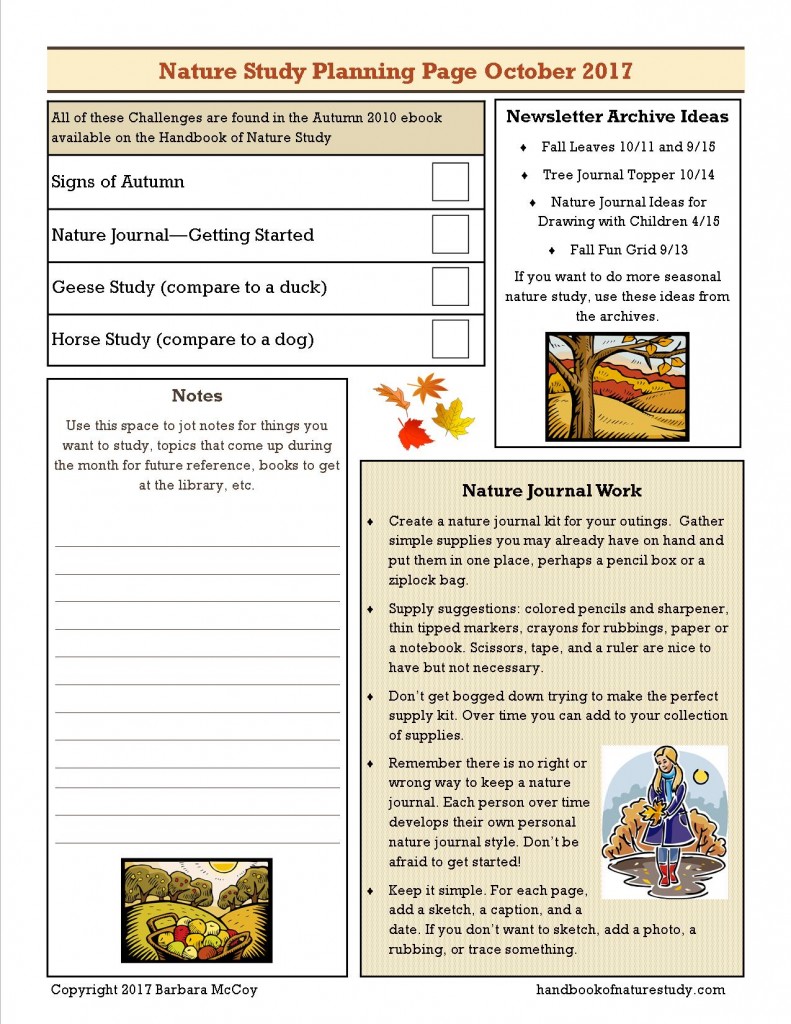 October 2017 Nature Planning Page-Print out your own copy here!
Now that there is no longer a newsletter with a planning page, I decided that I wanted to create a printable page each month for us to use along with the Outdoor Hour Challenge
I am going to do my best to make this available on the first of each month to make life easier.  Print the page and use it as a reminder of the month's nature study topics. Note the newsletters from the archives listed on the planning page that members can access for additional nature study ideas and activities. Jot notes on the planning page as the month's outdoor time unfolds and topics of interest pop up. Use any additional suggestions to keep your nature time interesting and fresh.
Download your copy here: October 2017 Nature study Planner Page
I am excited to get started with this particular series of challenges and I hope you are too!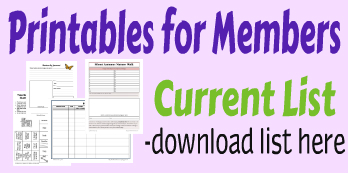 New printables are now posted in the Member's library!
Members have two new printables to use this autumn.
Autumn Photo Project: It's always fun to take on a photo challenge and this printable will be something that everyone in your family can use. There are two different photo challenge lists, one is a bit simpler for younger photographers. Print, cut the list out, and adhere it right into your nature journal as a reminder!
Shrub Grid Study printable: This brand new printable is going to help you with your shrub studies. There is a study grid, bookmark list, four seasons shrub project, and a nature journal topper for you to choose from.
Print a complete list of printables available to Members for easy reference: Printables for Members