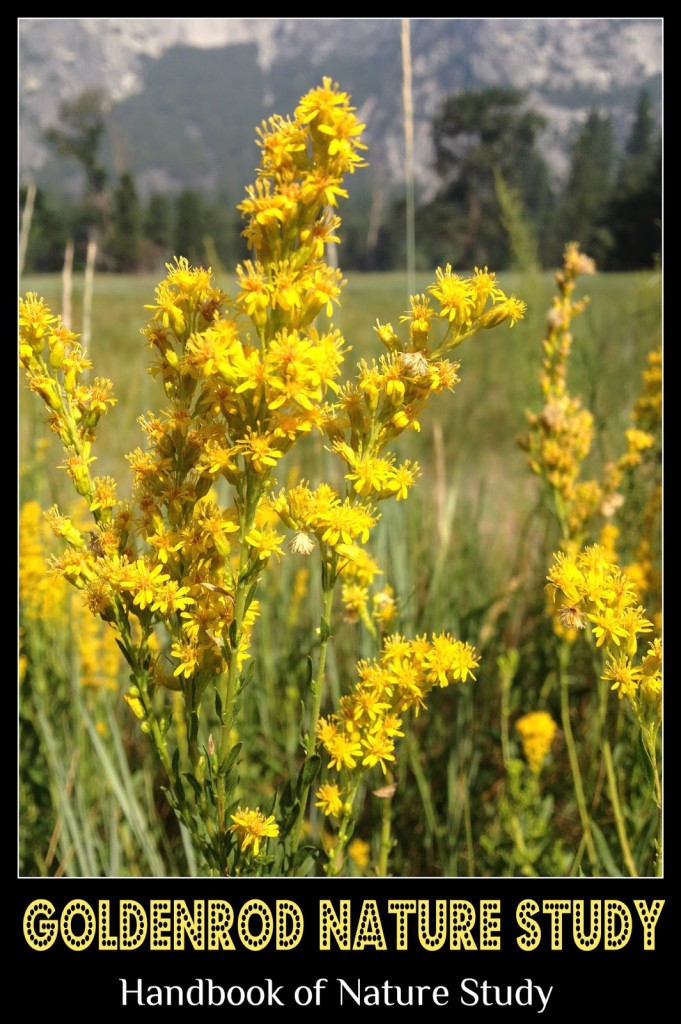 Outdoor Hour Challenge
Goldenrod Study
From the Archives and the Autumn 2009 series of challenges (no ebook but printable notebook pages are available)
I am super excited for our autumn flower study, either the goldenrod flower or one of the alternatives listed in the challenge. I love looking at wildflowers in this transitional time of the year. After the abundance of summertime wildflowers, autumn flowers are more subdued but still pretty and very interesting. This is certainly the case with the goldenrod. I think the narrative section in the Handbook of Nature Study about the goldenrod is one of my favorites.
Please join us for an autumn flower study!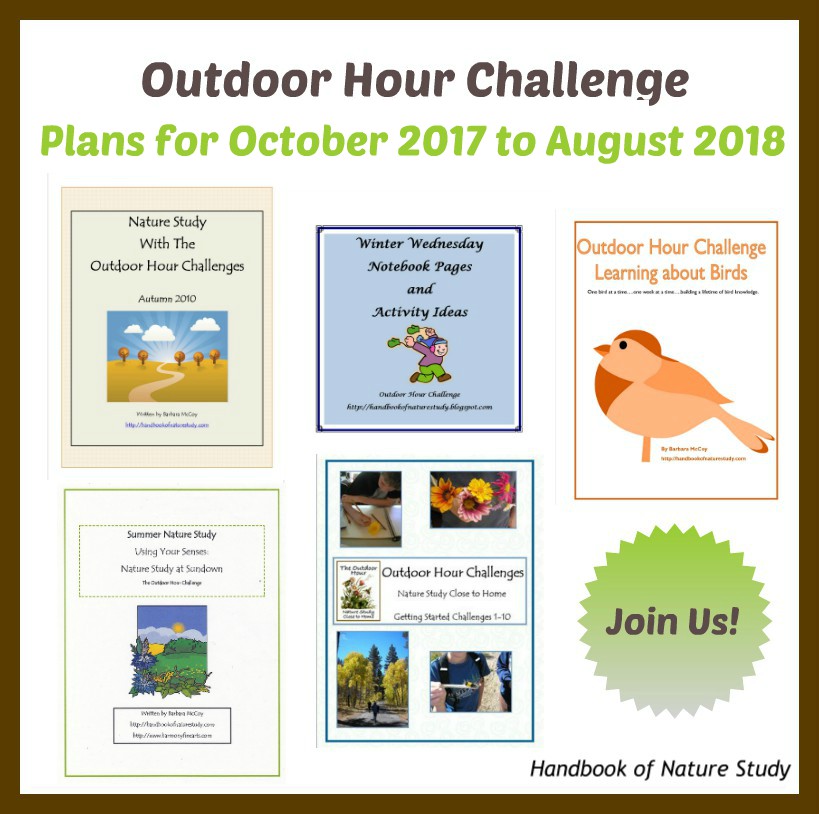 Remember we start the Autumn 2010 series of Outdoor Hour Challenges next week. You can see the plan in this entry: Autumn 2017 Nature Schedule.