Spring Series-Apple Tree Study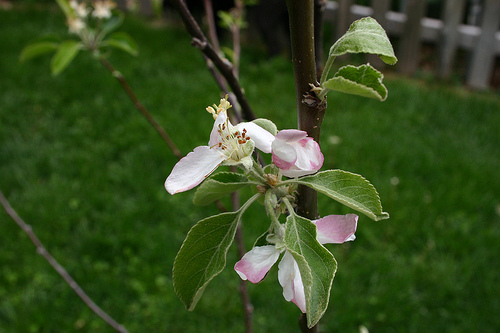 Our new apple tree's blossoms. Photo from 4/22/10 taken by my son Mr. A.
Our study took a turn when we had a huge rainstorm and an inch of snow a few days later. Our weather has been very unstable so we had to postpone our plans to observe our own newly planted apple tree and then drive up the road from our house where there are apple orchards by the acre.
We were finally able to do both parts of the study yesterday.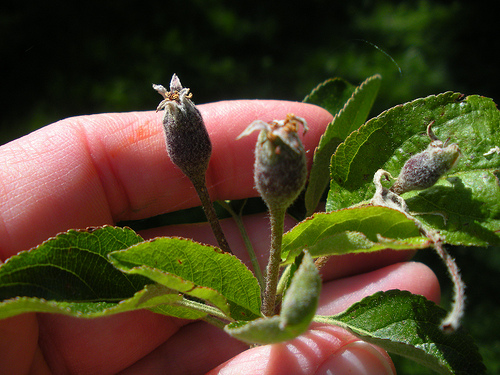 First our tree….this is the first year we are observing this tree. It had blossoms some time ago but now I am assuming these are the baby apples.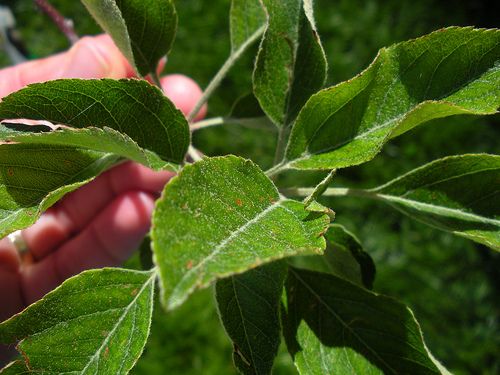 The leaves are a nice texture and we found quite a few bugs crawling on the branches. My husband used the garden hose to spray them off and today they were still not back.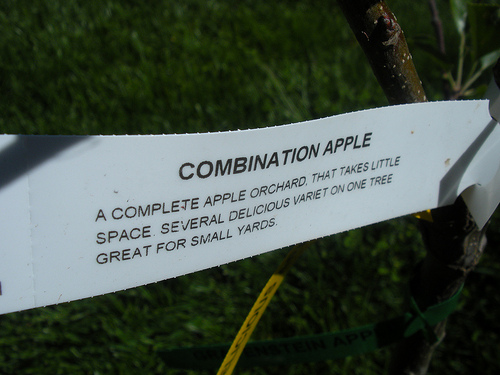 This particular tree has had different kinds of apples grafted onto one trunk. Gravenstein, Fuji, Red Delicious, and a Rome.
It will be interesting to watch this tree mature.
Now for our drive to the apple orchard.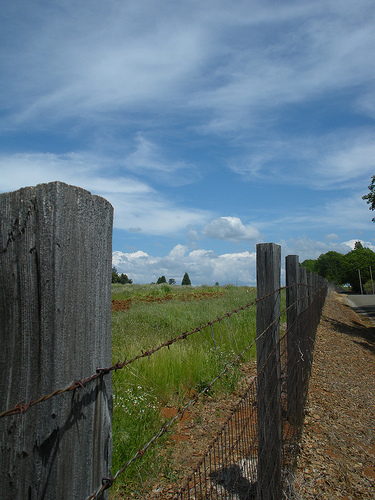 The sky was amazing with its white billowy clouds. My boys actually told me to stop and take a photo….as we stopped the car we realized that there was a field of sweet smelling lupine on the other side of the road.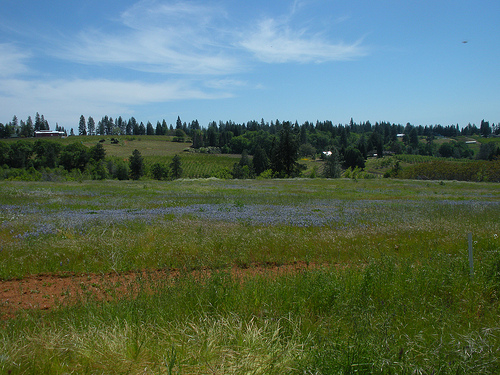 What a delight and a surprise to see this sight right near-by our home.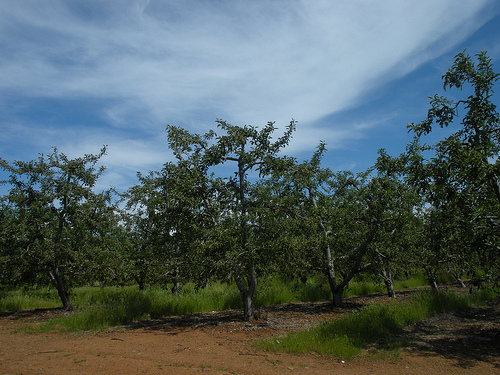 The orchards are all green and no longer full of blossoms.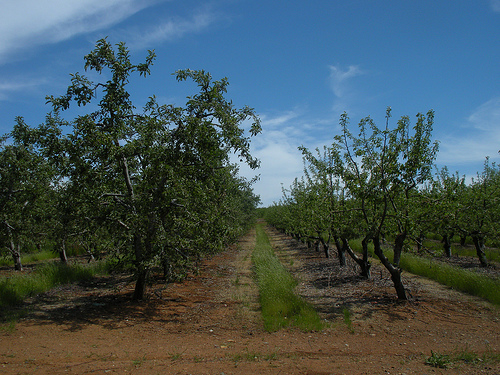 It seems as if you could walk down the rows and feel the apples growing on the trees. I love apples.
Typing up this entry and viewing these photos makes me think that spring really is here. I can see it in the photos. Hooray for spring!
Just another note: I have seriously been lacking in my posting on this blog this week because of the time I am devoting to writing the Summer Series of Outdoor Hour Challenges. There is just so much to research and to pull together so we will have a wonderful adventure this summer with the challenges. I am really looking forward to sharing my new ideas with you soon.