We had quite a few false starts on this particular challenge. A couple times we planned to go out after dinner but it is getting dark so early these days that we decided it was too late to go once the dishes were done. Then one of the boys was sick and wasn't up to going.
Thursday was the day! We went in the afternoon before dinner and we were able to see some geese and ducks.Usually there are more ducks than geese but this particular time there seemed to be more geese.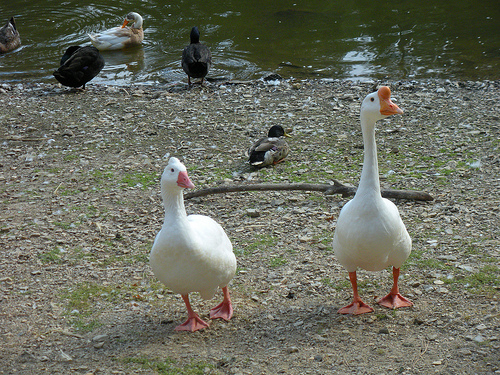 No Canada Geese this week but we did find these white geese at our local duck pond.There were a few mallard ducks hanging out with the geese as you can see in the background of this photo.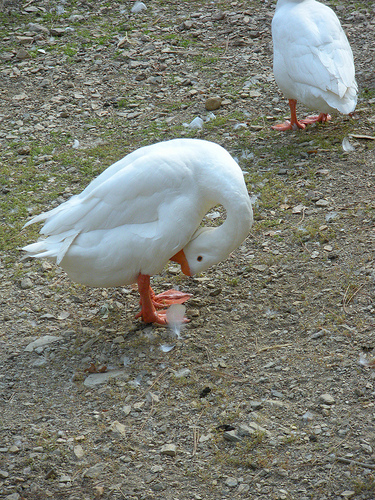 Their necks are so very long that they can do amazing maneuvers like this!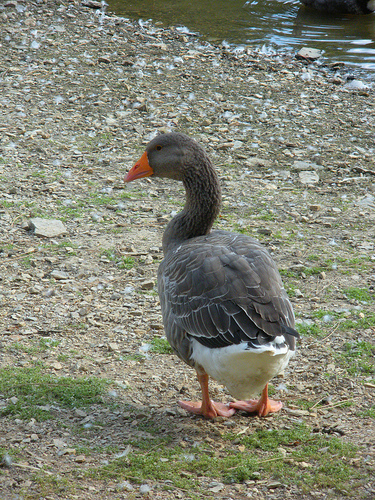 There were a few gray geese like this one as well. They would flap their wings and you could glimpse at how long they were. I love the way when he stood still his feet were on top of each other…really big feet! This guy is definitely going into my nature journal.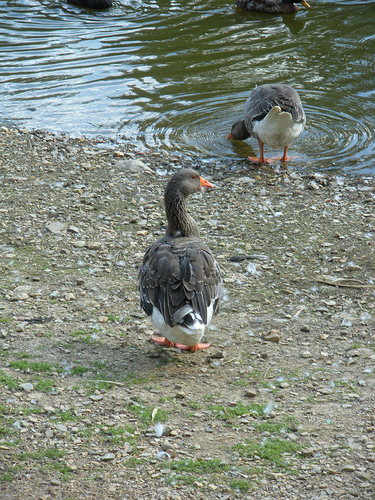 The goose in the background shows how they stand on the dry land and poke around in the edges of the pond to find something to eat.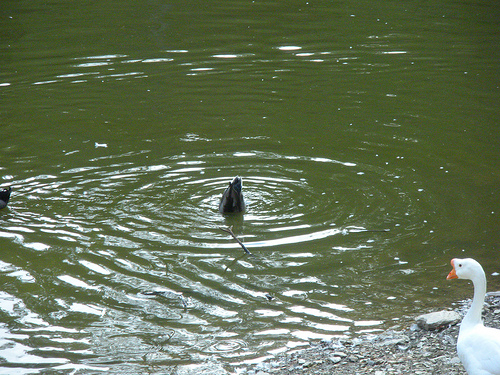 The ducks floated out onto the water and did the bottoms up technique instead.
We were able to make quite a few observations on this trip because there were not too many people around to distract the birds from doing their own thing. We just stood on the bridge and watched the geese and fairly soon they totally ignored us and went about their business of preening, eating, and honking.
We are heading out to the river today to do some kayaking so maybe we will see some Canadian geese there…I will update if we do.
If you are interested in more bird challenges, you can look on the right sidebar of my blog and see a whole series of bird challenges listed there for you to choose from. Enjoy!