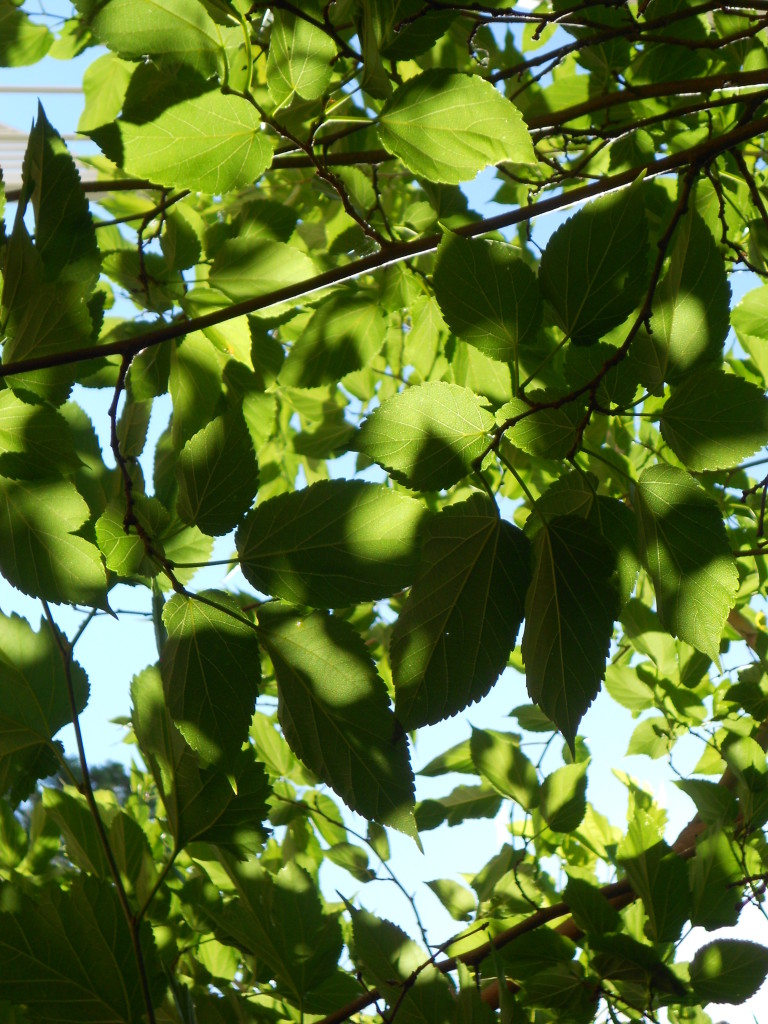 I am continuing our study of the mystery tree…our year-long tree study that we began in springtime. I am frustrated about its identity and have spent lots and lots of time scouring my field guides and the internet for just what kind of tree this is in our yard. I know it is not a native tree which only complicates matters.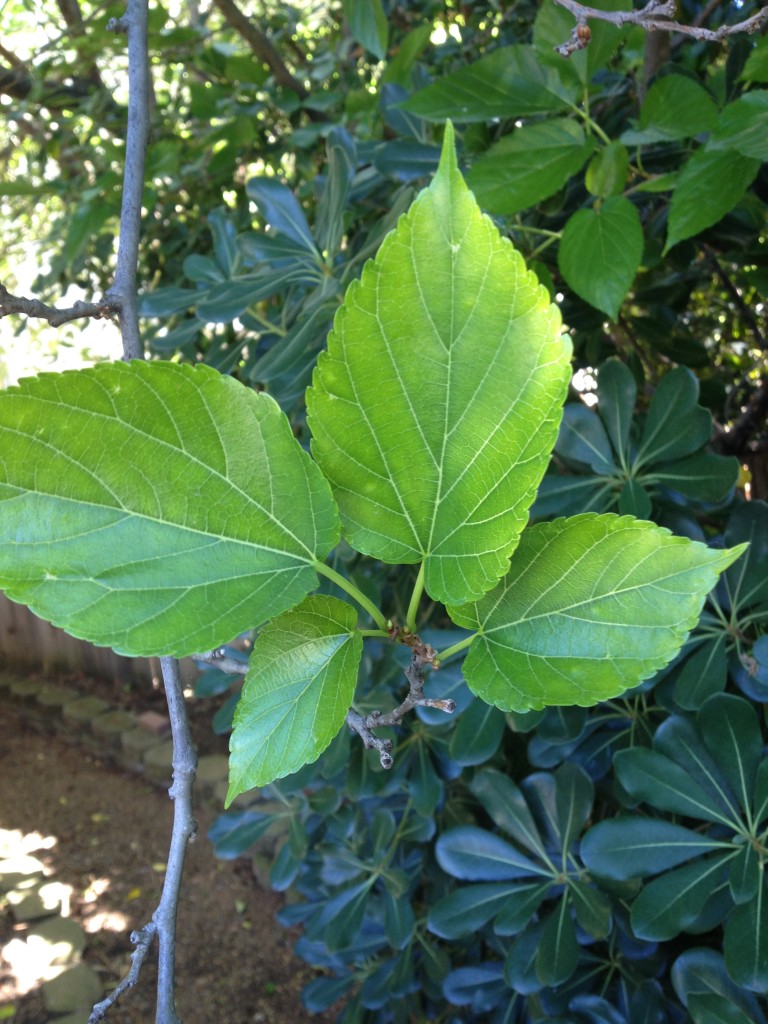 Here is the leaf.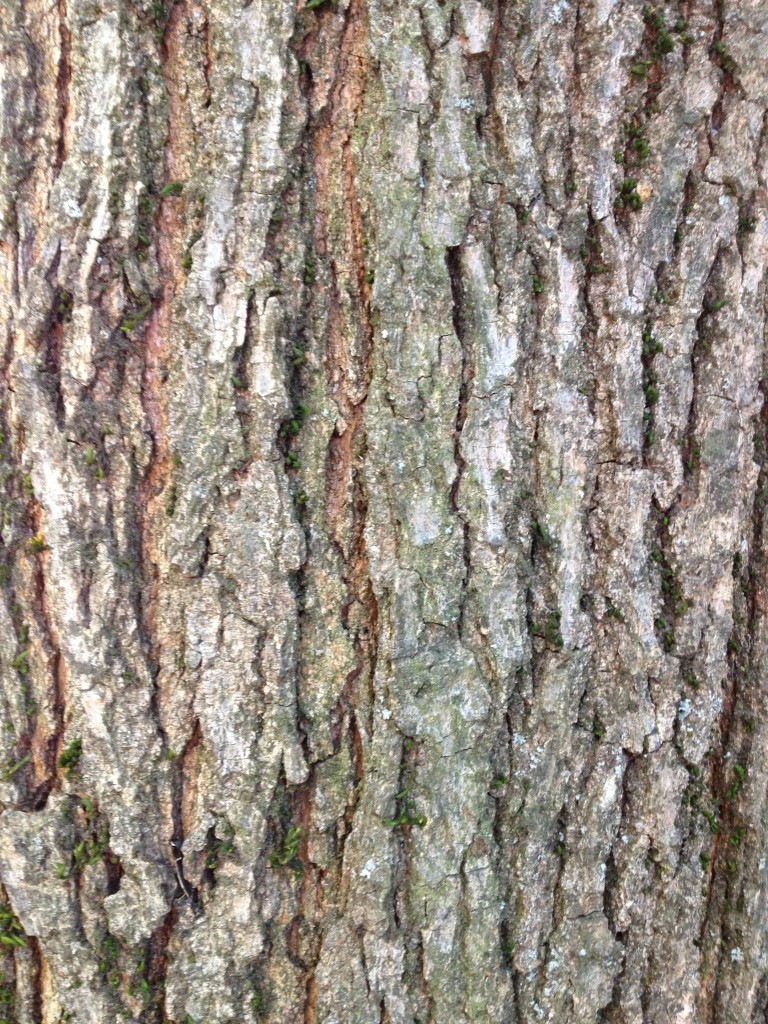 Here is the bark.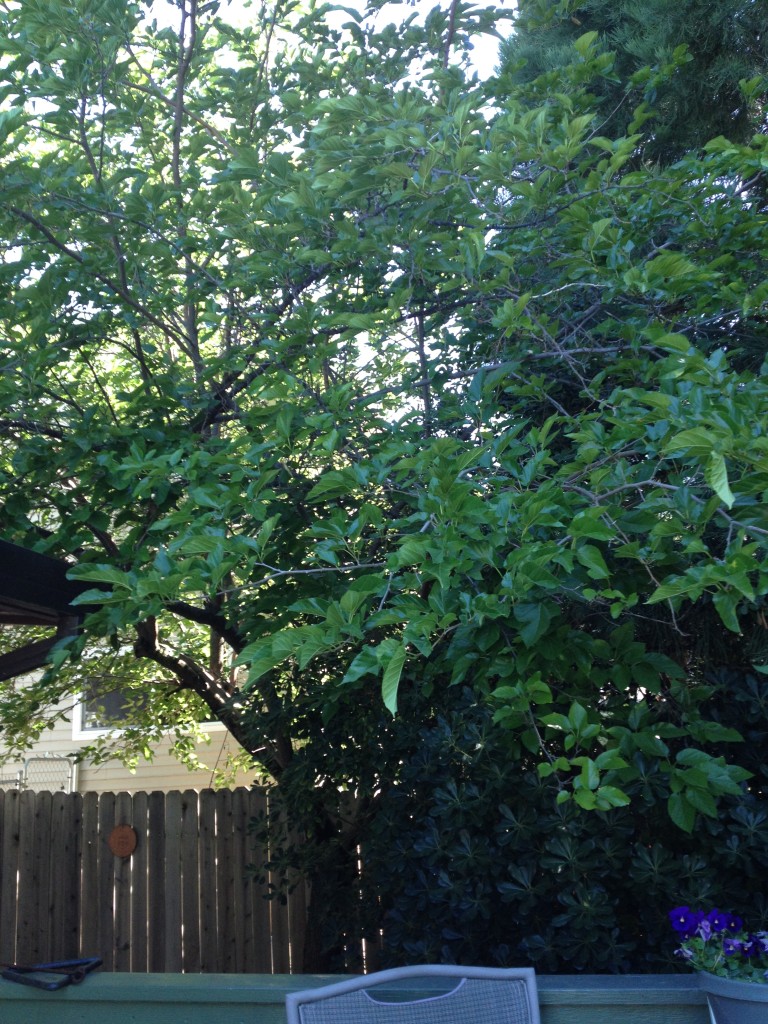 Not much to go on since it doesn't currently have flowers, seeds, or pods.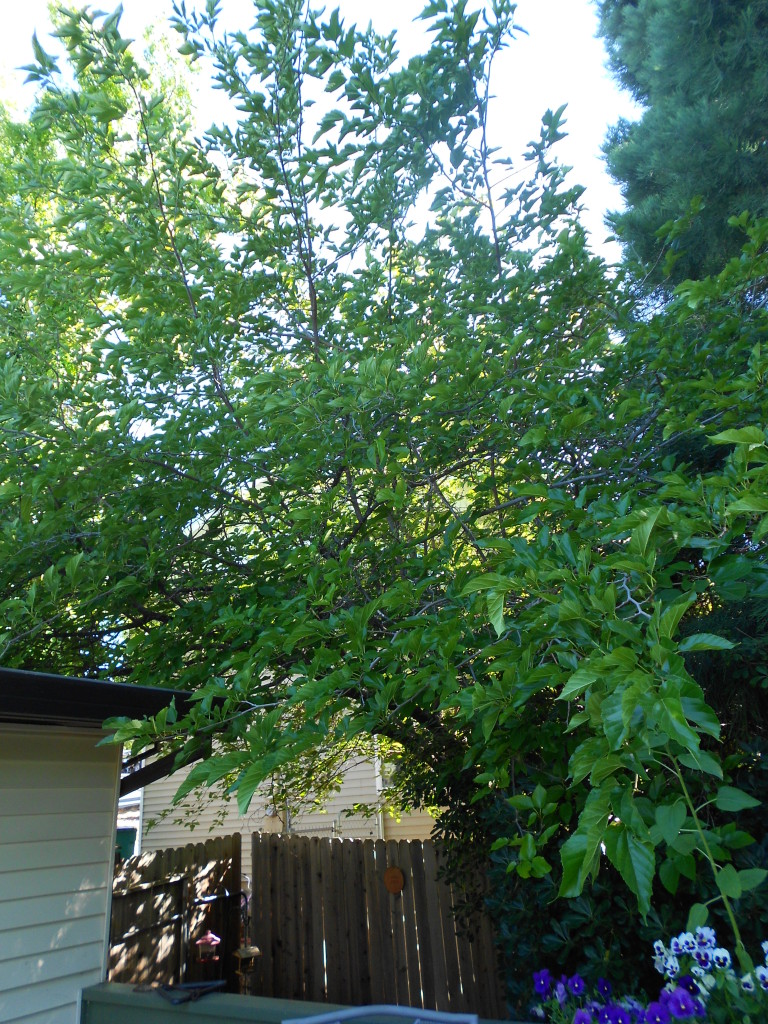 I got excited when I found this tree, the Hardy Rubber tree. It looks like the right bark and leaf but the rubber tree doesn't turn color in the fall like my mystery tree.
Here is a link to our spring entry: Our Spring Tree – Officially Starting a New Tree Study.
Something I recently learned about another tree in our yard, the tulip poplar (Liriodendron tulipifera). It is a host tree for swallowtail butterflies! I love that I have a great habitat for the caterpillars right in my front yard among my other butterfly, bird, and bee habitat. Read more about hunting for swallowtail caterpillars in this post over at Beautiful Wildlife Garden.