Goldenrod was the topic from last week's Outdoor Hour Challenge. Who knew that such a common yellow flower could not only be prettier up close, but also fascinating as a wildflower? Using Lesson 132 in the Handbook of Nature Study, I gleaned a few new interesting facts that helped me appreciate our local goldenrod so much more.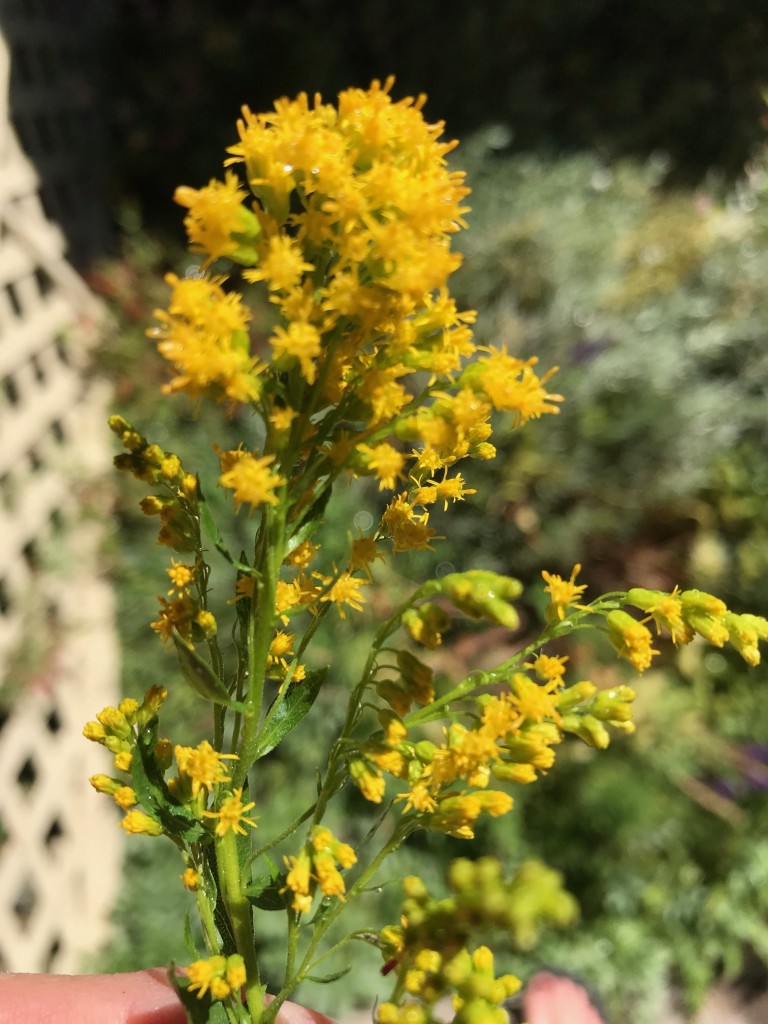 In the Handbook of Nature Study, Anna Botsford Comstock says not to worry about identifying a particular goldenrod if you do observe some in your neighborhood because there are just so many different varieties. I attempted to nail down our goldenrod and decided it's probably Western goldenrod or Euthamia occidentalis.
The problem here in my local area is that the rabbitbrush is blooming at the same time and it's also a very yellow low growing plant that you could easily mistake for goldenrod. (See this entry from a few years ago where I made the same mistake: Goldenrod Afternoon.)
But now I know to look for the different leaves and flower shapes, but I do have to look carefully when I'm driving by a field to decide which flower it is that's blooming.
I'm lucky enough right now to have a goldenrod plant growing in my front rock garden. I almost weeded it out earlier in the summer but now I'm glad I left it to grow! I enjoy seeing it from the window and I hope that it spreads a little to add some yellow flashes of color to my landscape.
The Handbook of Nature Study encourages us in our nature study to look for insects that can be found on the goldenrod. So far, I've only seen a few stray bees.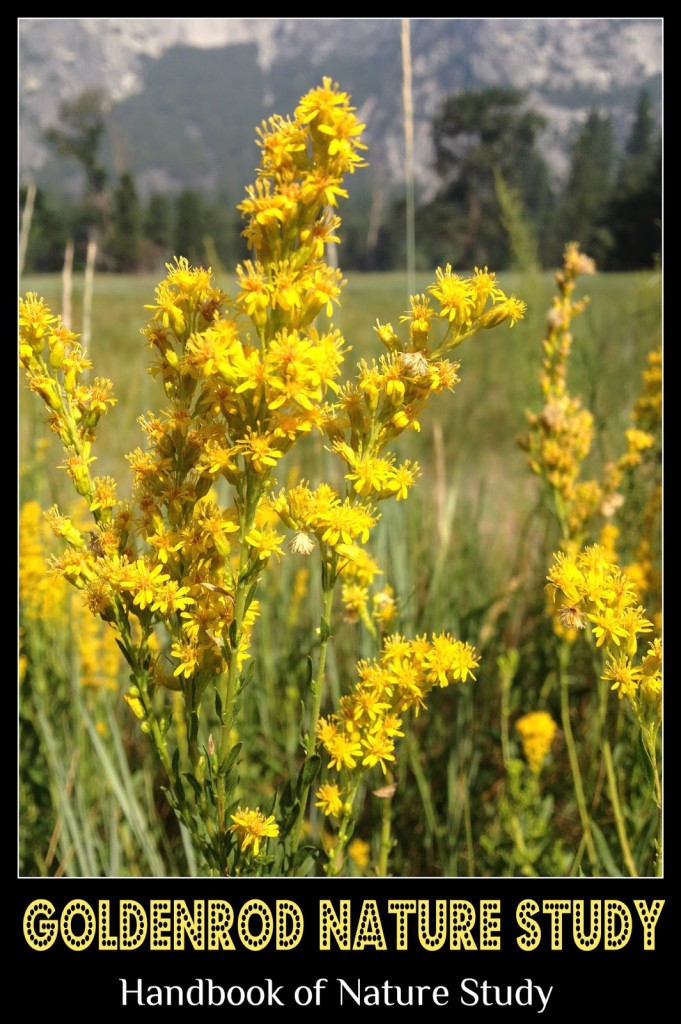 If you missed the Outdoor Hour Challenge last week and would like to give it a try, here's the link: Goldenrod Nature Study – Autumn Walk and Observations.

Look for the free notebooking page for this nature study linked in that entry!
I used these field guides in addition to the Handbook of Nature Study to learn more about my goldenrod.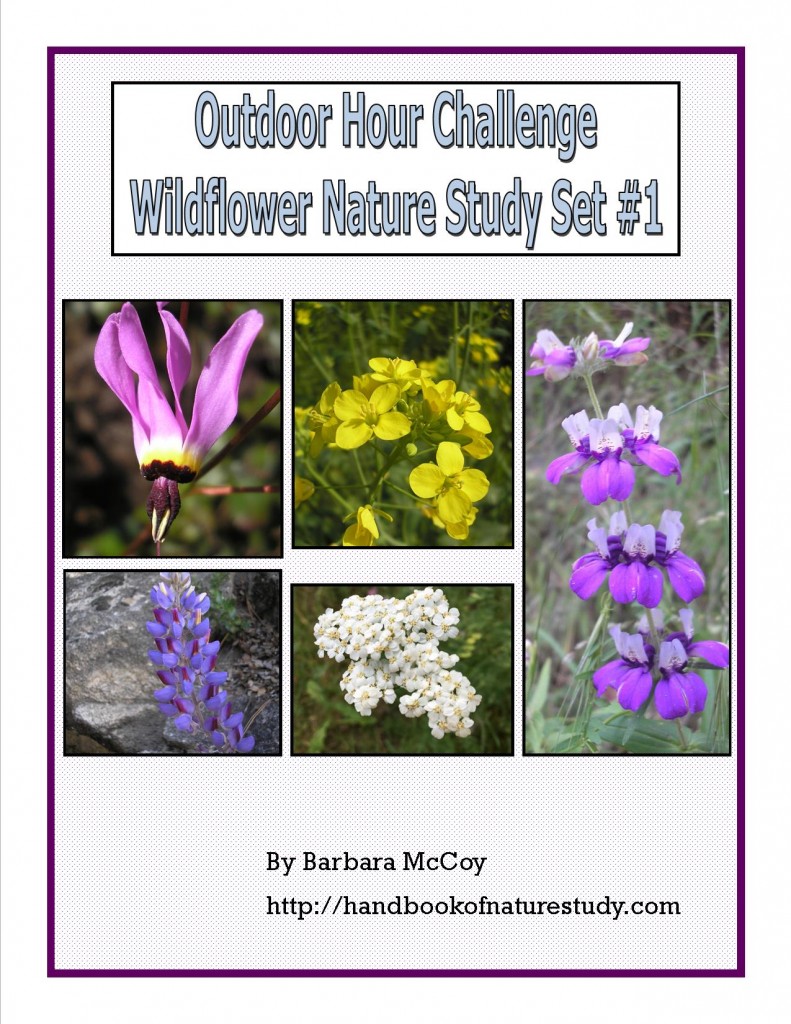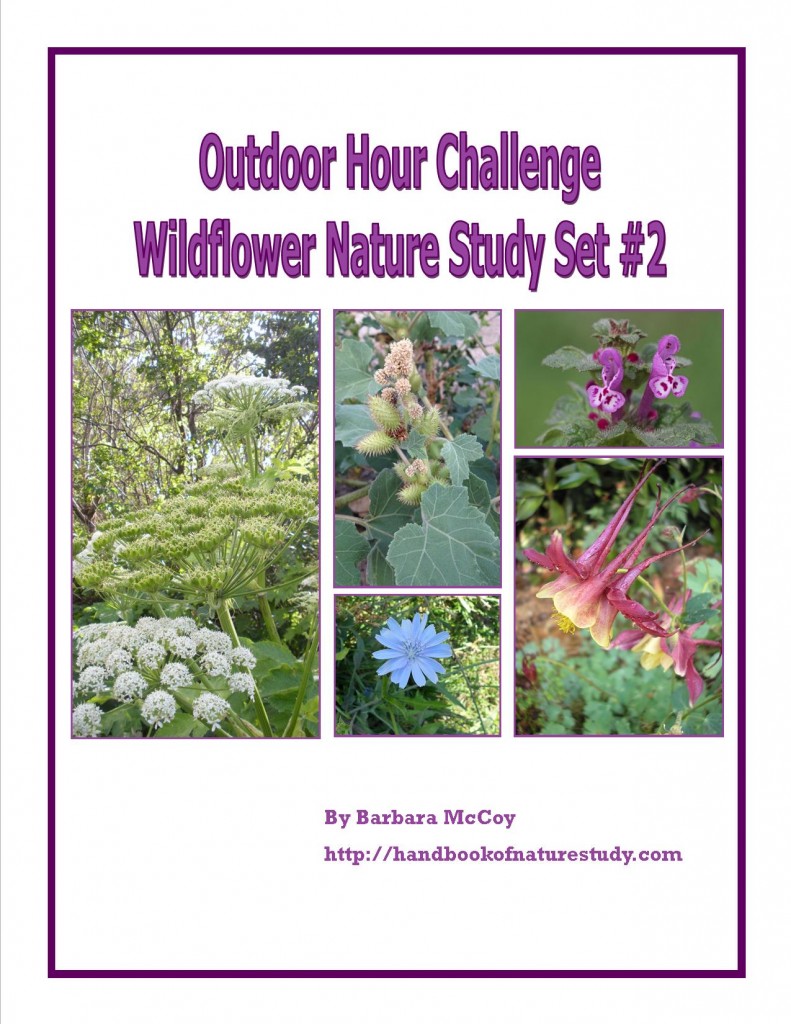 I've written two wildflower nature study ebooks that you may be interested in using with your family. They are both in the Ultimate and Journey level memberships here on the Handbook of Nature Study.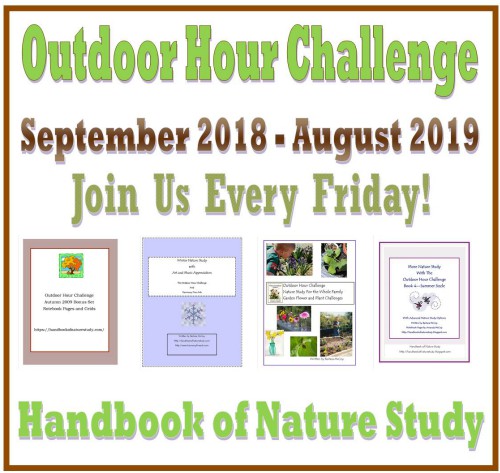 Join us each Friday for a different nature study idea!