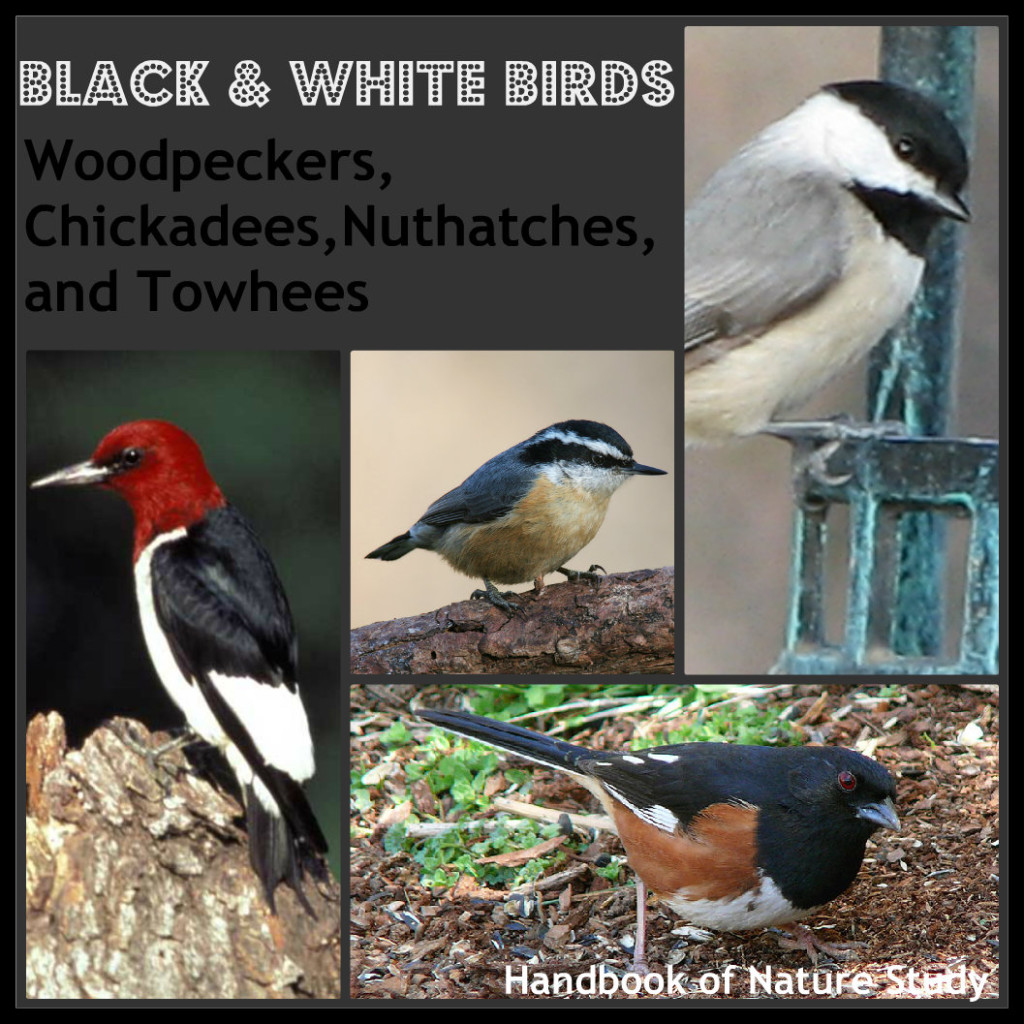 Outdoor Hour Challenge
Black and White Birds – Woodpeckers, Chickadees, Nuthatches, and Towhees
From the Archives and from the Learning About Birds ebook
The birds in this week's challenge are some of my favorite birds! There's such a great variety of birds to choose from. To learn more, use the link above to the archived challenge. Which bird will you choose?
Woodpeckers: These are some of the most interesting birds that come to our backyard. They're usually bigger than the rest and will cling to the tree trunk, pecking for their next meal. You can often hear them before you see them if they're tapping on a tree or fence post.
Chickadees: Chickadees are very social little birds that have a simple to identify song. Listen for them with their chickadee call from the tree limbs. They'll also come close to you if you sit next to your feeder.
Nuthatches: These little acrobats will climb up and down your tree trunks. They often remind me of little clown faces. They are fast!
Towhees: You will pretty much find towhees under your feeder and not perching at the feeder itself. They have a funny way of scratching around under the feeder to find their seeds. My favorite are the spotted towhees!
Pick one of the birds in this challenge to read about and then go outside and look for them!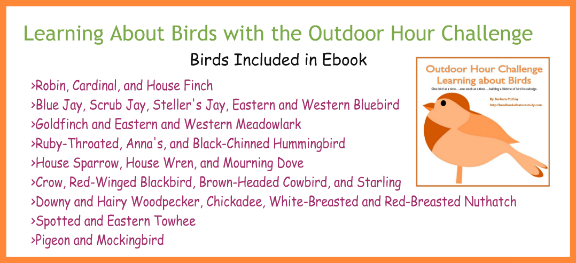 This black and white bird challenge is from the Learning About Birds ebook here on the Handbook of Nature Study. It's found in the Ultimate and Journey level memberships for you to download and use with your family. If you would like to gain access to this ebook, you can purchase a membership now and have instant access.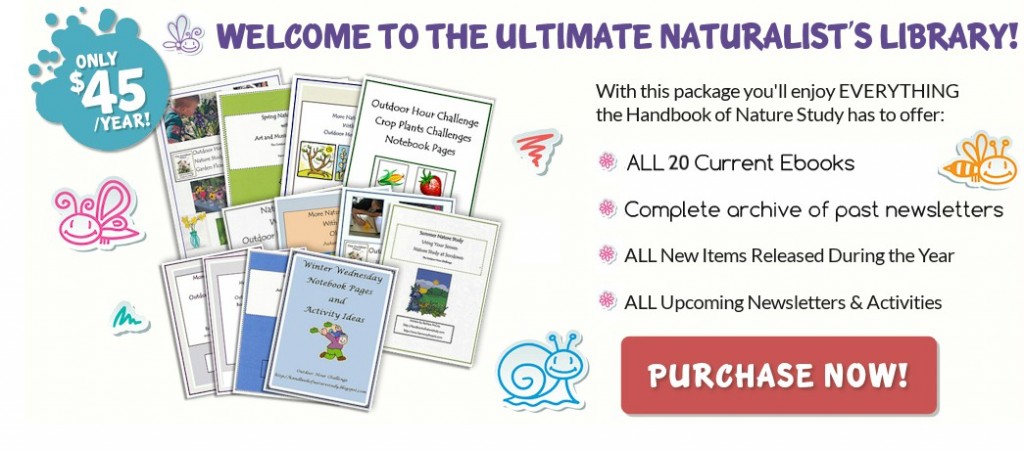 Use the discount code BIRDLOVER5 for $5 off an Ultimate Naturalist Membership.
Bonus Notebook Pages!
I am including two bonus notebook pages to all subscribers this month.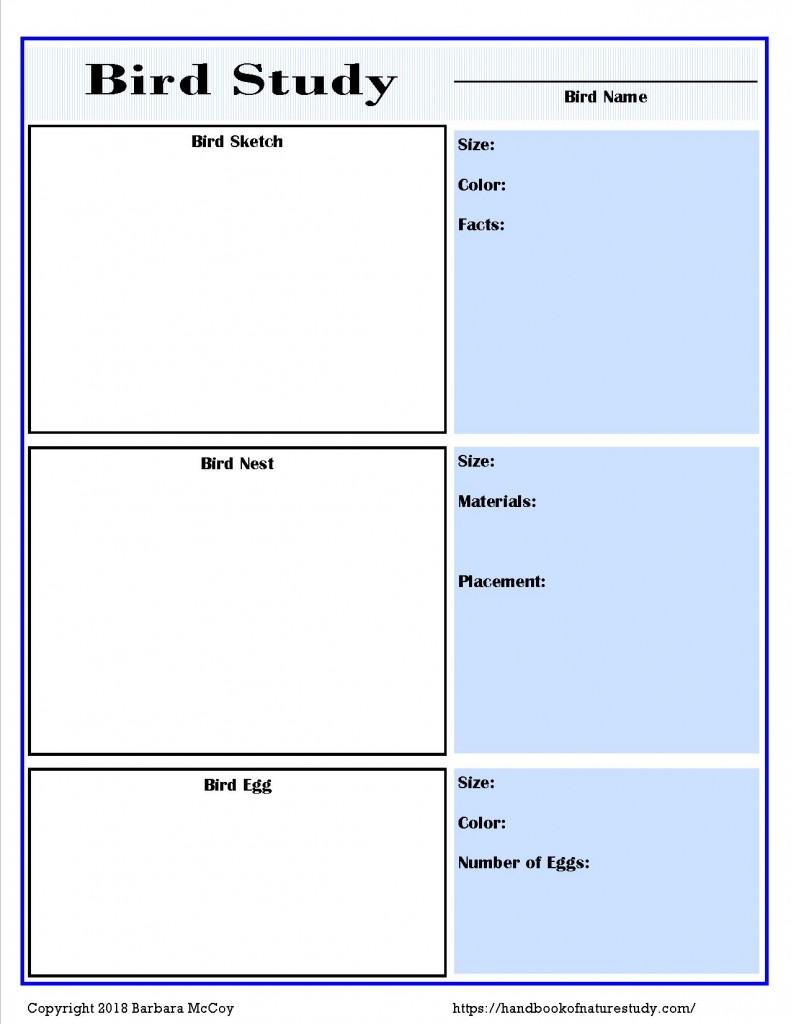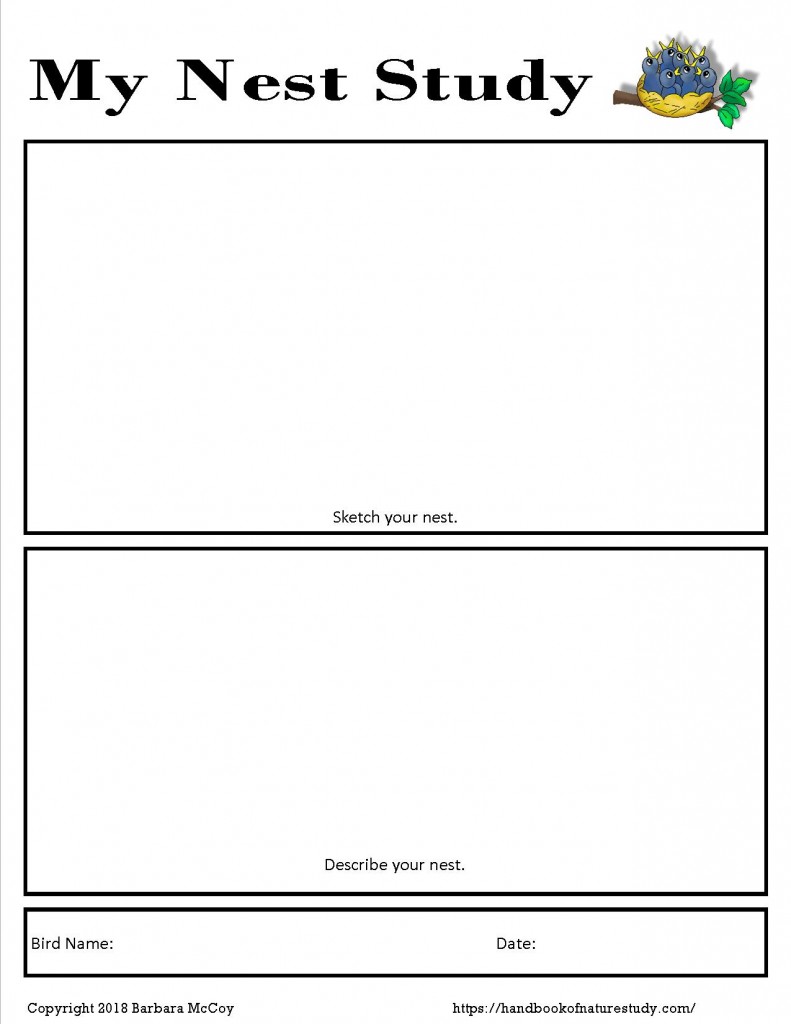 Download your notebook pages below!
Bird Study with Nest and Egg Notebook Page
Make sure to save this email or download and save these pages now for future use. I will be eliminating the link 604/26/18. All new subscribers will get these two notebook pages in their follow up email after confirming their subscription.