Enjoy these fun activities for learning about bird nests and eggs. Includes ideas for getting outside, bird resources and suggestions for follow up activities as well.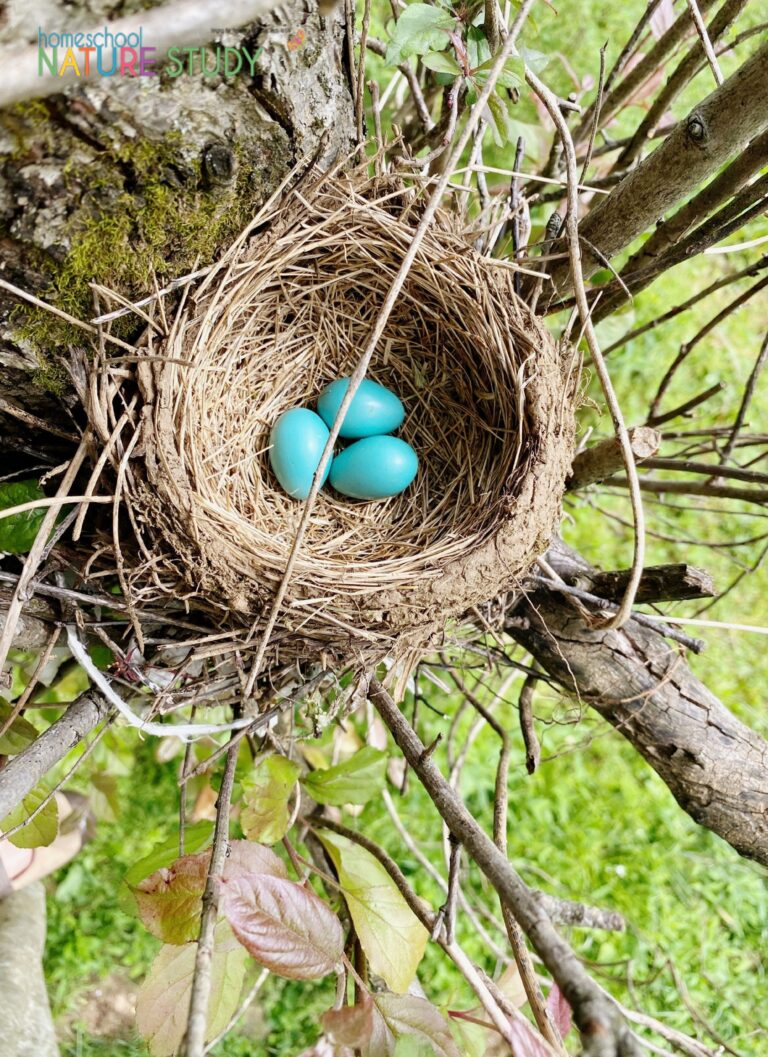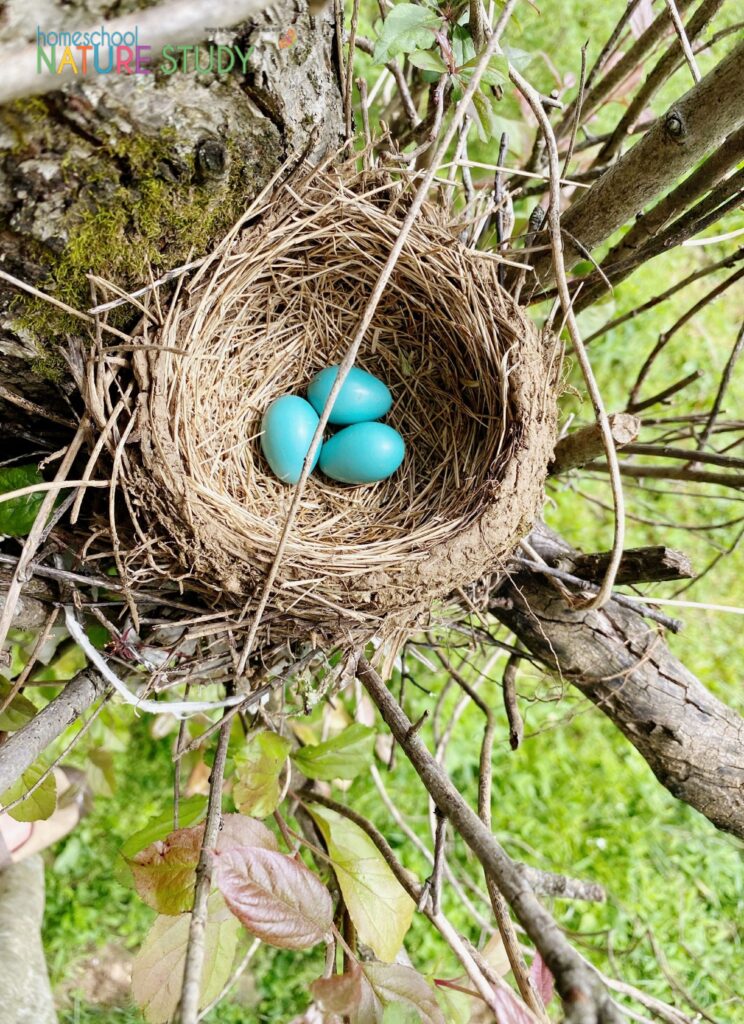 Activities for Learning About Bird Nests and Eggs
Spring is the time for birds to nest and currently we have nesting boxes up for a variety of birds: bluebirds, swallows, flickers, chickadees, and new to us is a robin's nesting platform. Every bird has its own unique nest and as we learn about birds, take time to look up and learn about their nest and eggs.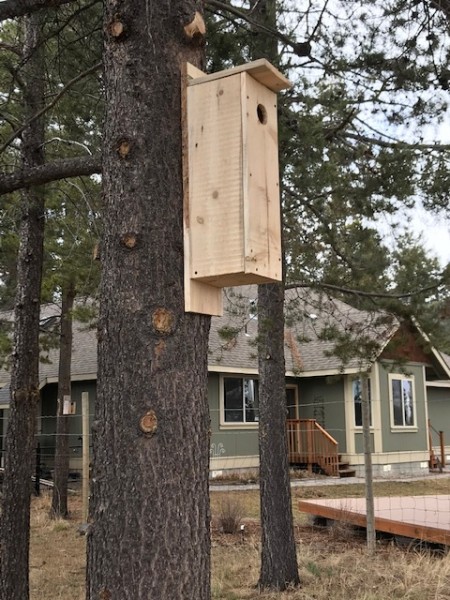 In Homeschool Nature Study Membership, there are several notebooking pages to use to record information about birds and their nests and eggs.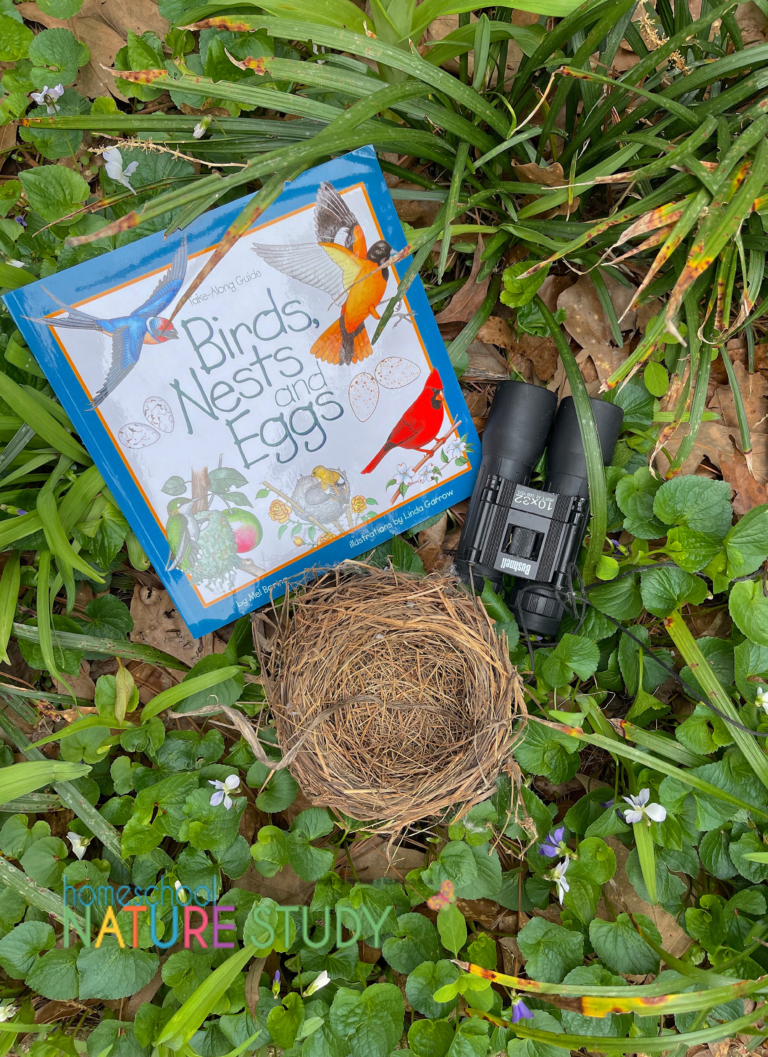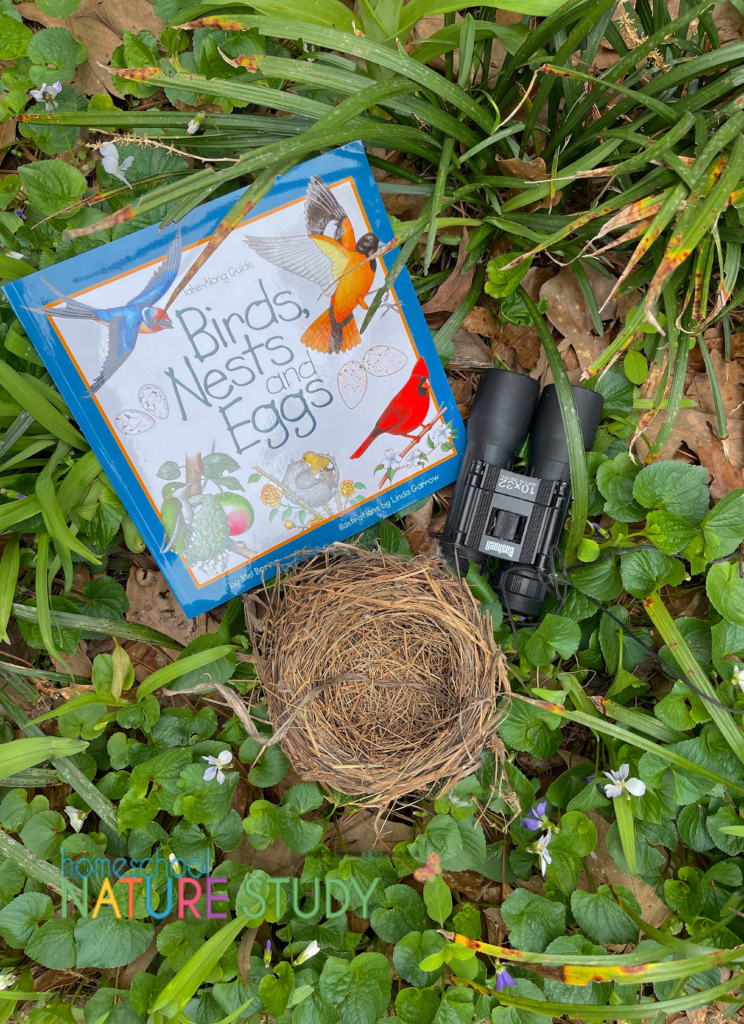 Bird Nests and Eggs Homeschool Resources
One of my favorite resources is the book Birds, Nests and Eggs.
The book Birds, Nests, and Eggs is the perfect beginner's book for homeschool nature study. It's also a wonderful take along guide that features many of the common birds that we see in our yards and neighborhoods.
Examples of Nests and Eggs: This is a page on the Cornell website that shows actual nests and eggs for many common birds. Spend some time with your children clicking the images and viewing them together.
Nestwatch: This citizen science program is something your family could participate in if you have a nest in your yard. Take a look and see if it's something you can incorporate into your nature study plans.
Beautiful Birds Nests: Your Spring Homeschool Nature Study: There are so many wonderful homeschool resources for birds nests in your spring nature study! These are some of our favorites. Nests are each unique and colorful!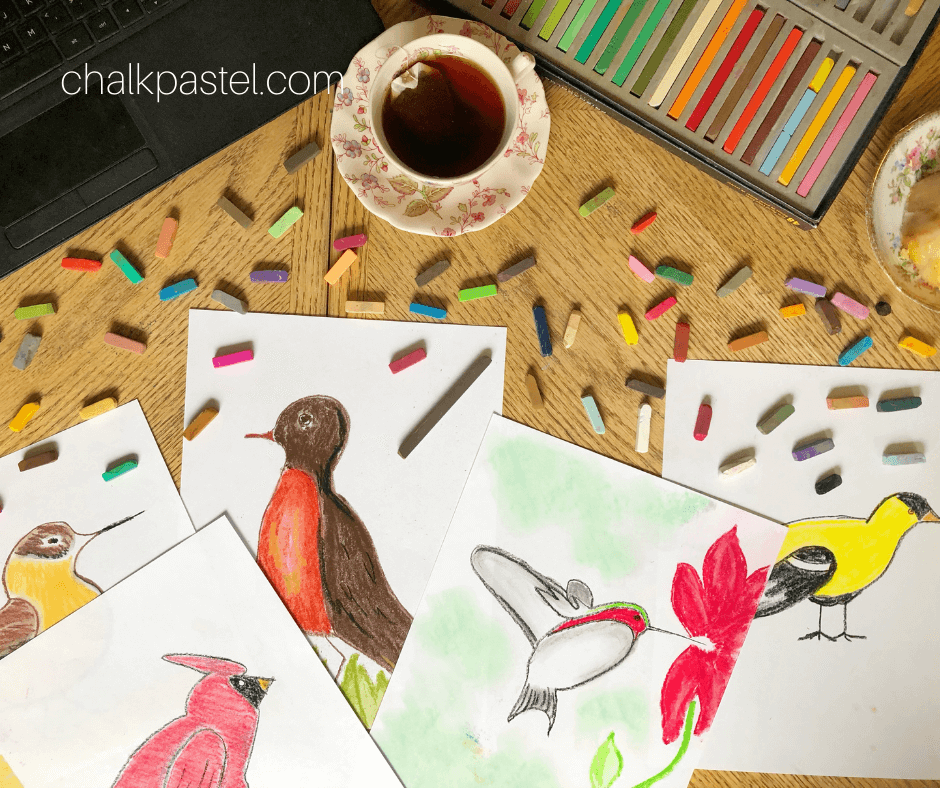 You ARE an ARTiST has over 25 bird art lessons to enjoy! Browse A Bird Study with Chalk Pastels.
Learn how to draw a bird's nest with this video art lesson.
Listen to Nana of You ARE an ARTiST's John James Audubon podcast. He was the famous ornithologist, naturalist, and painter that documented all sorts of American birds in their natural habitats. He also identified 25 new species!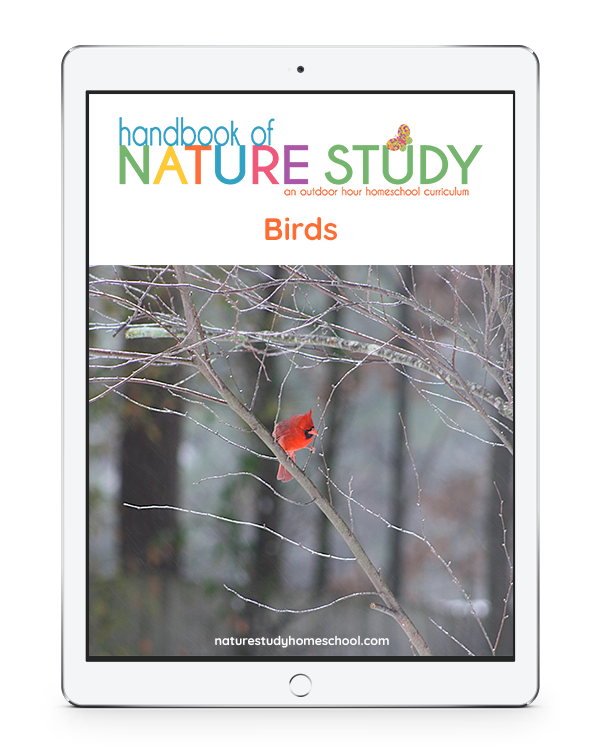 Homeschool Nature Study members can find Bird lessons in Spring, Summer, Autumn and Winter courses alongside the Outdoor Hour Challenge.
Bird Nests and Eggs Studies in our Homeschool Nature Study Membership
You can use notebooking pages in Homeschool Nature Study Membership to complete a bird study that focuses on the nest.
You can find even more bird nature study ideas in the Learning About Birds Outdoor Hour Challenge curriculum. This ebook curriculum is available in annual Homeschool Nature Study membership. There are also bird studies in each of the seasons. So many resources to enjoy!