Outdoor Hour Challenge
Early Spring Grid – Printable from the March 2012 Newsletter
Look in the Newsletter Archives for this Outdoor Hour Challenge.
No matter where you live and what early spring looks like in your world, it should be a perfect time to start getting back outdoors regularly each week as part of the Outdoor Hour Challenge. Members here on the Handbook of Nature Study have always said that spring is their favorite time to do nature study with their children.
Join us this week for an easy nature study idea!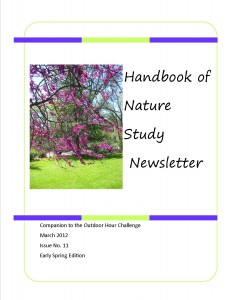 The activities in the Early Spring Grid (March 2012 Newsletter) are simple enough for most of us to complete without a lot of extra planning or work.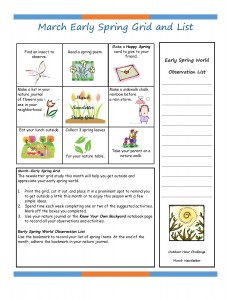 Print this page out and cut out the grid to adhere in your nature journal. As you finish each suggested activity, cross off the box (or shade it in with colored pencils).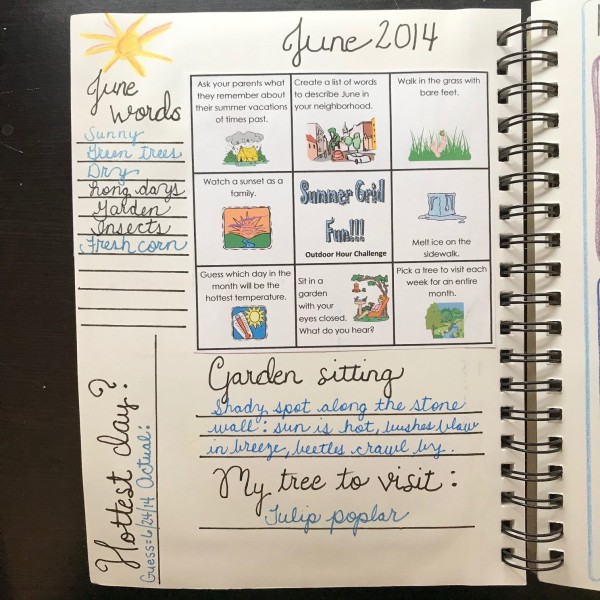 Another suggestion is to post the Early Spring Grid on your refrigerator with a magnet. This will be a reminder to do a few spring related nature activities as you go through the month of March.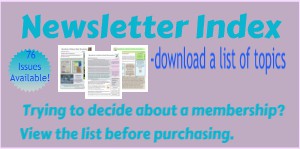 The newsletter archive is available to all members.
To purchase an Ultimate Naturalist Library membership, click on over to the Join Us page at any time. You can use the discount code NATURE5 to receive $5 off your Ultimate Naturalist Library membership.