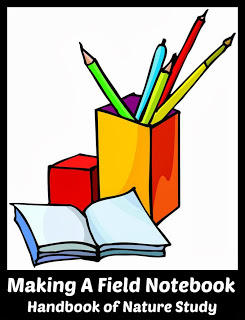 Outdoor Hour Challenge
Making a Field Notebook
Use the ideas below to start your own field notebook:
You may also find this post helpful:
How To Organize Your Nature Journal Pages
Additional Activity:
Hearts and Trees Digital Camera Fall Scavenger Hunt


Download and complete this fun and easy digital camera scavenger hunt to include in your nature journal. Hearts and Trees (my daughter Amanda) has put together a fun outdoor activity that would make a great family project this week.
You may be interested in reading this post:
Nature Study and Digital Photography
Getting Started Suggestion:
If you already own the Getting Started ebook, complete Outdoor Hour Challenge #6. Use your time outdoors this week to collect a few things to put on your nature shelf. Start a collection of anything that interests your children. Use the accompanying notebook page to record your collection ideas. You may also want to check out the ideas in this entry: Start a Rock Collection.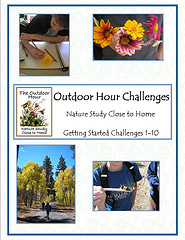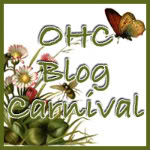 You are welcome to submit any of you blog Outdoor Hour Challenge blog entries to the Outdoor Hour Challenge Blog Carnival.