Going on a fungus hunt is one of my favorite things to do! As I was planning this entry, I was so enthusiastic about it that I dropped everything and convinced my husband to go wandering in the woods with me to look for mushrooms. It had snowed a bit a few days before and it was cold as we hiked along, but we were rewarded with finding several different kinds of fungus to look at and take photos of for my nature journal.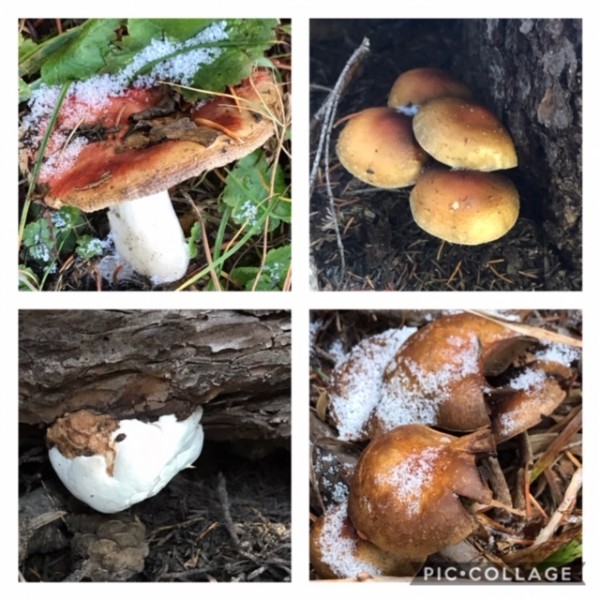 If your family is new to mushroom hunts, you might want to give a little instruction ahead of time about whether you should touch or pick the mushrooms you find. As a rule, I don't pick mushrooms but get down on my knees to look at them closely. I take a few photos and let them stay where they are as part of the habitat.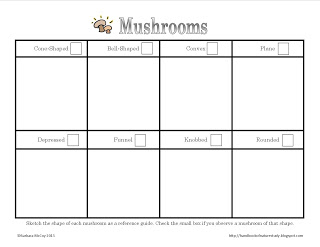 You can use this Outdoor Hour Challenge as a means of learning the different shapes of mushrooms. See this post from the archives that focuses on mushroom cap shapes: Mushroom Nature Study with Cap Printable.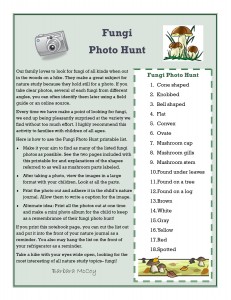 Also, there is a new Fungi Photo Hunt printable activity in the Member's Library if you're interested in using that idea during your outdoor time this week.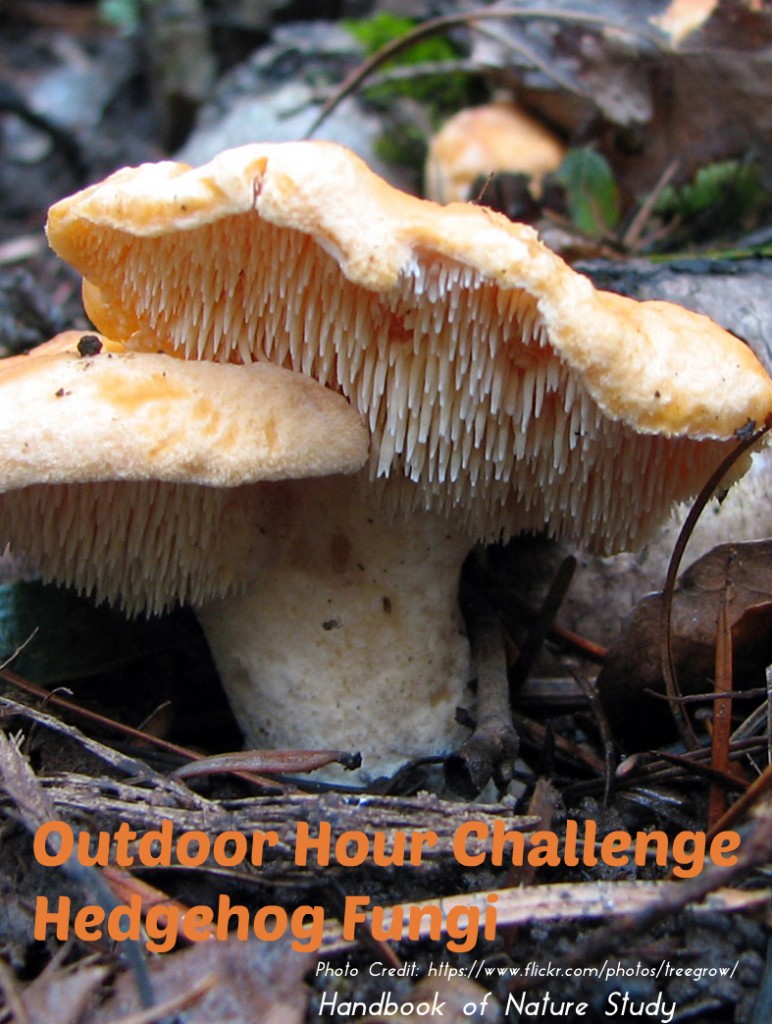 View the original challenge here: Outdoor Hour Challenge – Hedgehog Fungi.  Visit our Outdoor Hour Challenge hosts OHC Fungi post on her blog Building A Household of Faith.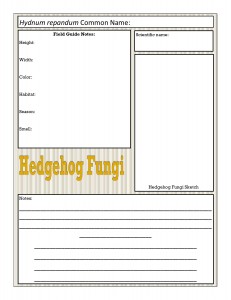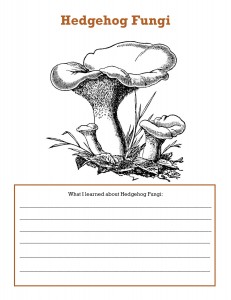 If you have access to the ebook, there are two notebook pages to choose from for your nature journal.
Newsletter Resources: Members also have access to the two newsletters in the archives that feature fungus/mushroom studies: March 2013 and November 2016.
Alternate study: Within the lesson is the suggestion to read Lesson #198 in the Handbook of Nature Study on mushrooms. I would suggest using the lesson ideas from Lesson #198 to observe any fungi you find for this challenge.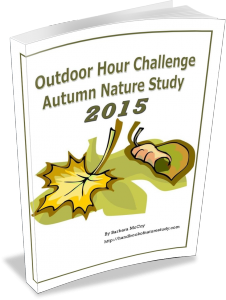 Sample to view: Outdoor Hour Challenge Autumn Nature Study 2015 Sample Pages
If you don't have a membership yet, click the graphic above and join today for immediate access to the 26 ebooks and so much more! Remember that all levels, even the Discovery level membership, include access to all of the archived newsletters!
Topics in this ebook include:
Swallows and swifts
Catfish
Jewelweed
Prickly lettuce
Cockroach
Field horsetail
Catbird
Calcite, limestone, marble
Chicken
Turkey
Hedgehog fungi
Sapsucker
Brooks