Now available in the Ultimate and Journey level memberships:

1. Fungi Photo Hunt: Download and print this activity for your family to use as part of a fungi hunt. The suggestions on the printable will help guide your family on a fascinating and fun nature study featuring fungi of all kinds. Our family recently took a fungi hike and we found five different kinds to take photos of and we are anxious to go again soon!
2. Autumn Changes Notebook Page: Autumn is a perfect time for your family to get outside and note the changes you see and then follow up with a nature journal page. Autumn provides plenty of colorful and interesting things to observe and sketch for this notebook page.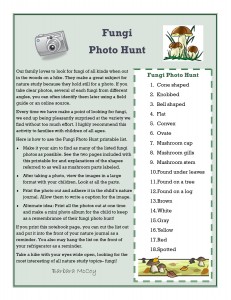 (See the end of this post for more information on how you can become a member.)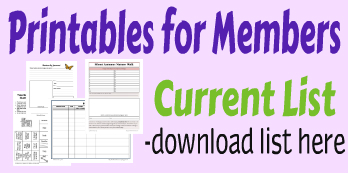 Print a complete list of printables available in the Ultimate and Journey level memberships by clicking the button above.


Members also have access to the Nature Planner pages in their library.
Print out this month's page and use it to stimulate your weekly nature study time.