Outdoor Hour Challenge
Hepatica Nature Study
Suggested alternate study for West Coast people: Spring Beauty (Claytonia lanceolata).
"There should be from first to last a steady growth in the intelligence of the child as to the places where certain plants grow. He finds hepaticas and trilliums in the woods, daisies and buttercups in the sunny fields, mullein on the dry hillsides, cattails in the swamp, and water lilies floating on the pond. This may all be taught by simply asking the pupils questions relating to the soil and the special conditions of the locality where they found the flowers they bring to school. "
Handbook of Nature Study, page 458
Oh, the joy of wandering the woods in search of spring wildflowers. When I lived in California, March was the real start of our spring wildflower season. Here in Central Oregon it starts much later, so I'm dreaming of wildflower season! My daughter who still lives in California will be sending me photos for sure!
Use this week's Outdoor Hour Challenge to learn more about hepatica using the Handbook of Nature Study as well as the links and videos in the original challenge linked below.
Alternate Study Idea: Look for the Spring Beauty if you live in the western United States.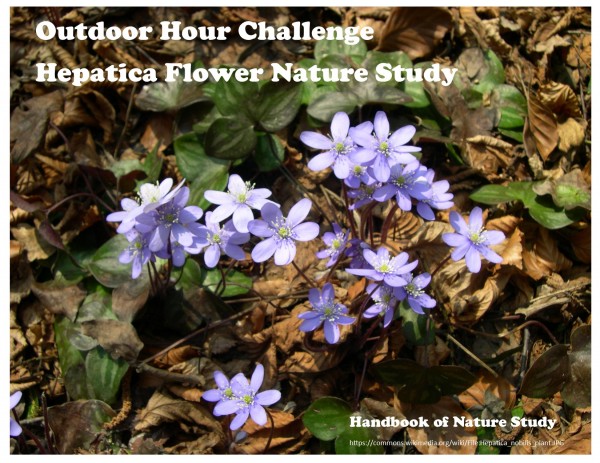 View the original challenge here: Outdoor Hour Challenge – Hepatica.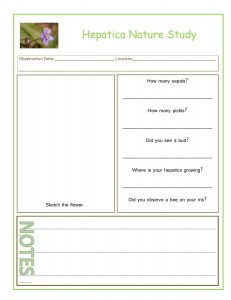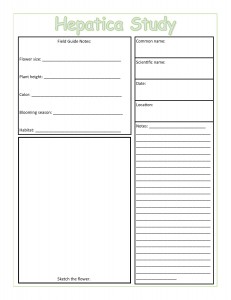 If you have access to the Winter Nature Study Continues ebook, there are two notebook pages to choose from for your nature journal.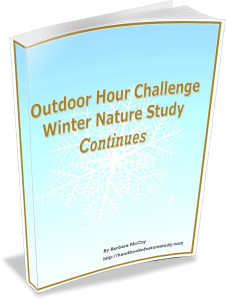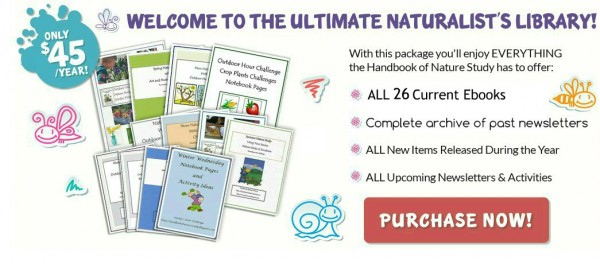 To purchase an Ultimate Naturalist Library membership, click on over to the Join Us page at any time.
You can use the discount code NATURE5 to receive $5 off your Ultimate Naturalist Library membership.
Members can download and use any of the wildflower challenges from the three ebooks available in the Member's Library.