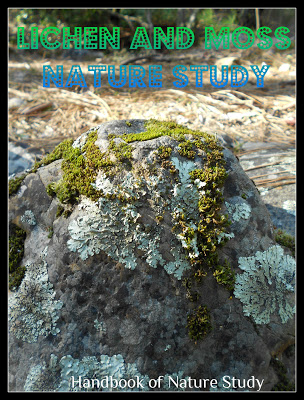 "The mosses are a special delight to children because they are green and beautiful before other plants have gained their greenness in the spring and after they have lost it in the fall; to the discerning eye, a mossy bank or a mossy log is a thing of beauty always." 
Handbook of Nature Study, page 709 
Outdoor Hour Challenge:
This week continue looking for lichen and moss to examine closely. Use lots of descriptive words as you observe your subjects. You can view and use the information from Outdoor Hour Challenge #42: Moss and Lichen. 
 
Weekly Challenge Activity: Moss Observation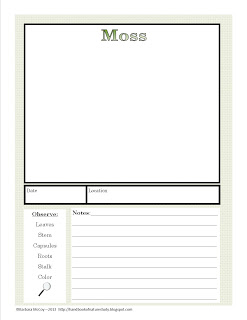 Free Printable Moss Observation Notebook Page
Use this notebook page to record your sketch and notes about any moss you find this month as part of your outdoor time. The Handbook of Nature Study has information about Hair-cap moss in Lesson 197.
Getting Started Suggestion:
If you already own the Getting Started ebook, complete Outdoor Hour Challenge #2.  This is the perfect challenge to put all those wonderful moss and lichen words in your nature journal records. Help your child get started by spending a few minutes discussing all the amazing things you noticed about moss and lichen while outdoors.