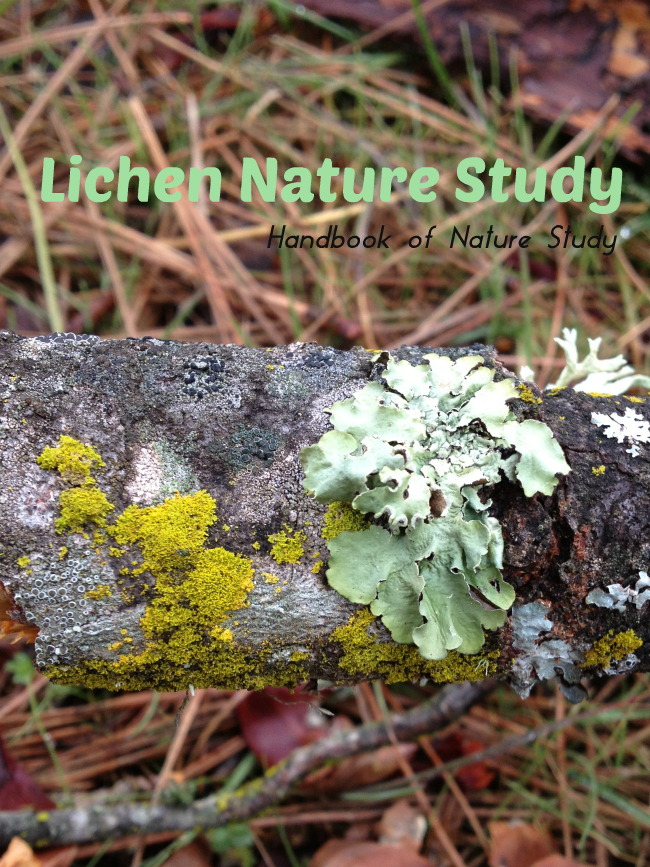 Outdoor Hour Challenge
Lichen Nature Study
This week we are going to take a closer look at lichen using the Outdoor Hour Challenge.
From the archives: Outdoor Hour Challenge #42 Moss and Lichen.
If you own the Discover Nature Close to Home
book, you can find loads of information on pages 110-119. (Note this is an affiliate link.)
For members of the Handbook of Nature Study, you can look up the March 2013 newsletter that featured mushrooms, lichen, and moss. All levels of membership here on the Handbook of Nature Study include the newsletter archives.