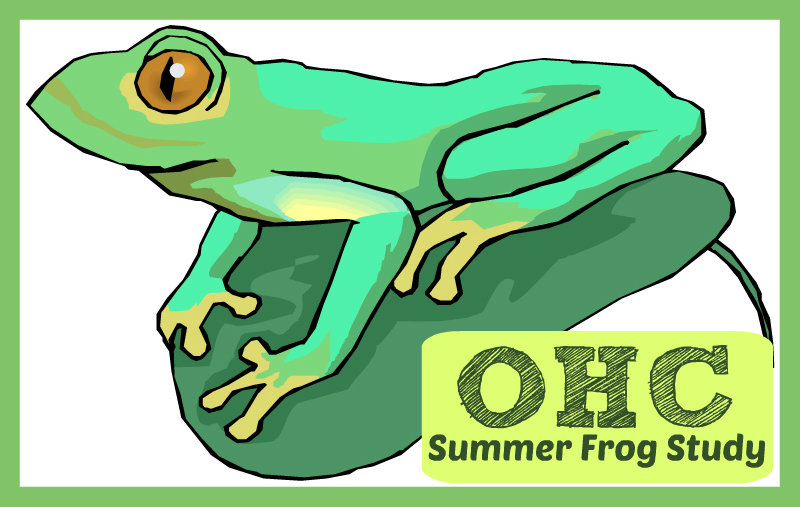 Outdoor Hour Challenge:
This week we are going to do a summer frog study using the Outdoor Hour Challenge. Here is a link to the original challenge for you to use for ideas and suggestions for your family's frog study:
Use the activities in Lesson 47 in the Handbook of Nature Study to learn more about frogs.
Printable Activity: Seasonal Pond Study Notebook Page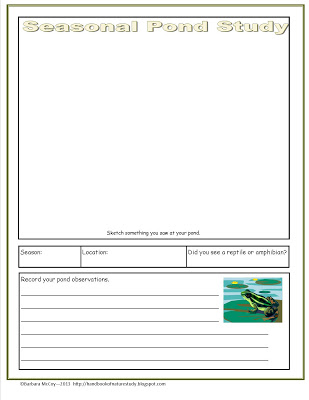 Use this notebook page to record your spring pond study observations and then revisist your pond in each season to compare plants, insects, birds, fish, reptiles, and amphibians.
Printable Seasonal Pond Study Notebook Page
Getting Started Suggestion:
If you already own the Getting Started ebook, complete Outdoor Hour Challenge #10. Take a picnic lunch to a near-by pond and combine your frog study and a little pond study after you have a little something to eat. Food always tastes better when you eat it outdoors! Use the notebooking page in the ebook as a follow up to your outdoor time if you wish.