Plan a fun pond and frog nature study with these frog life cycle activities, a lapbook download and suggestions for a homeschool pond nature walk!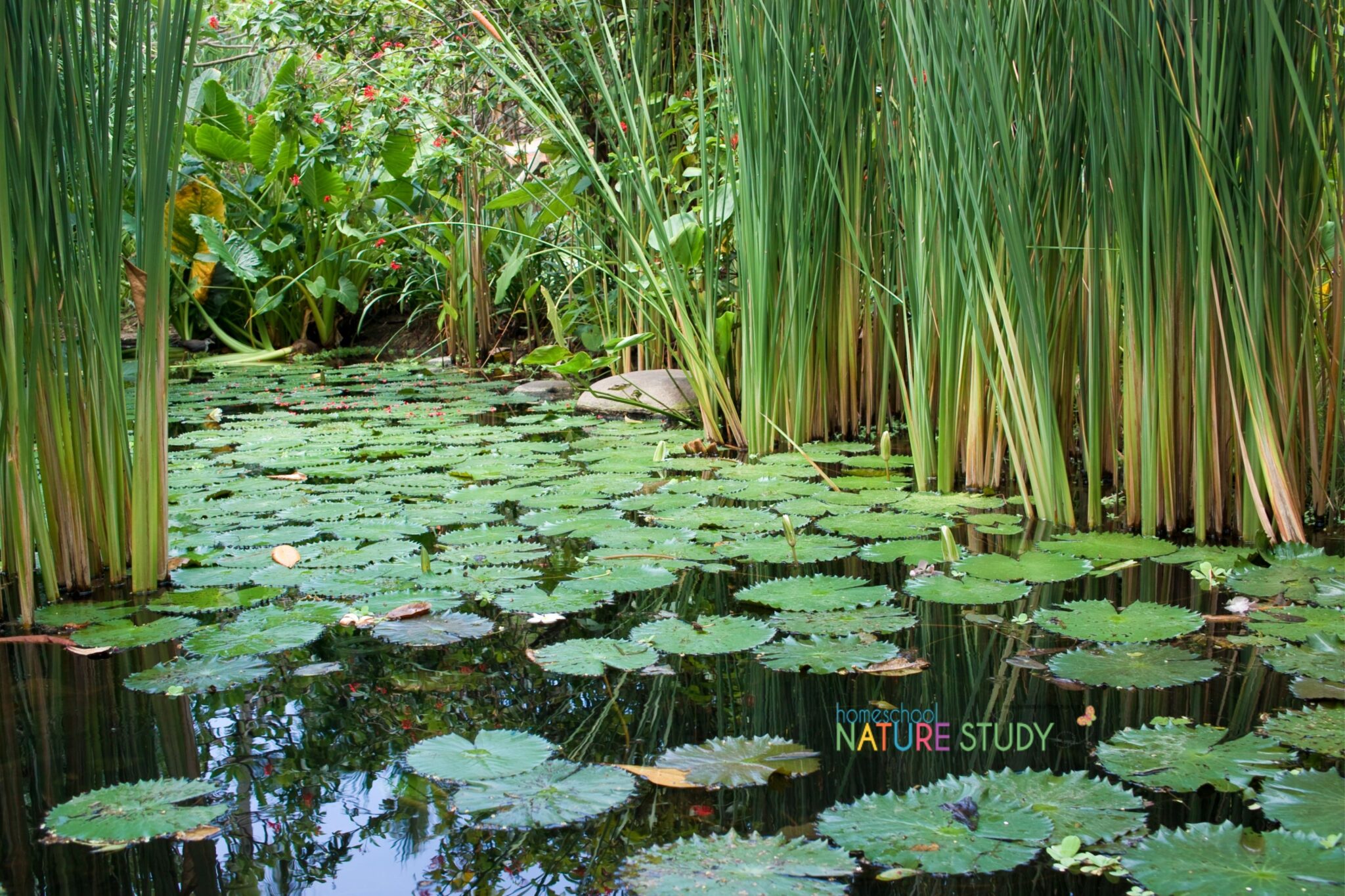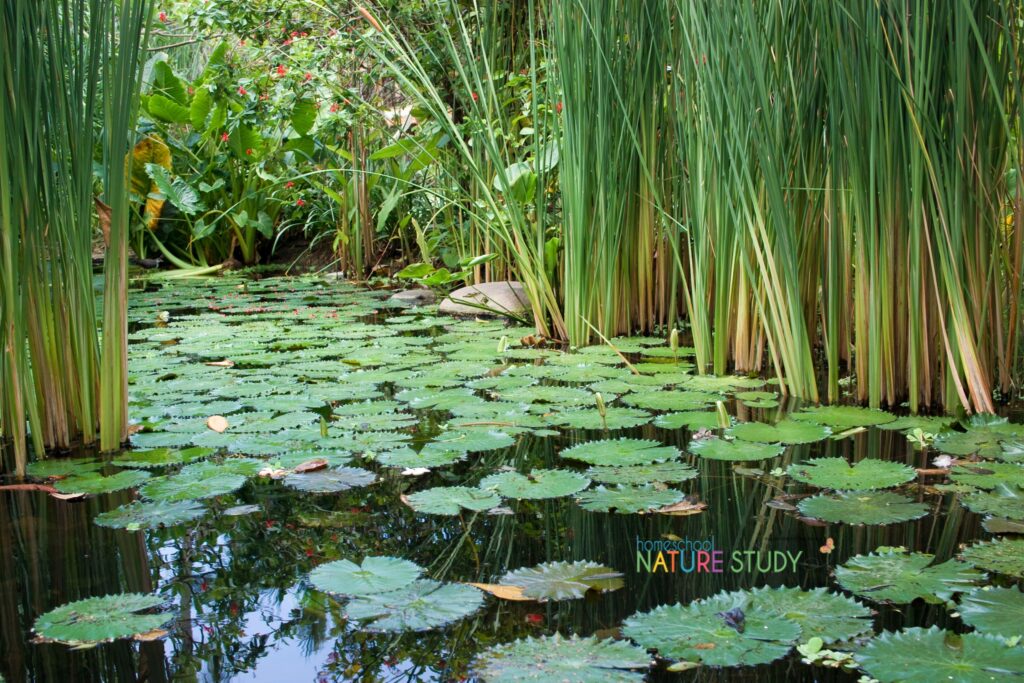 Pond and Frog Nature Study
It's getting to be that time of year when the tadpoles are swimming in our pond. It makes me feel as if spring is truly coming and we look forward to soon hearing frogs while out hiking at the river. The cycle of seasons and life bring me such joy!
With a pond and frog nature study in mind, I've had a special printable to share for your studies and outdoor hour challenge time. Members now have in their library a fun and informative Frog Life Cycle activity printable.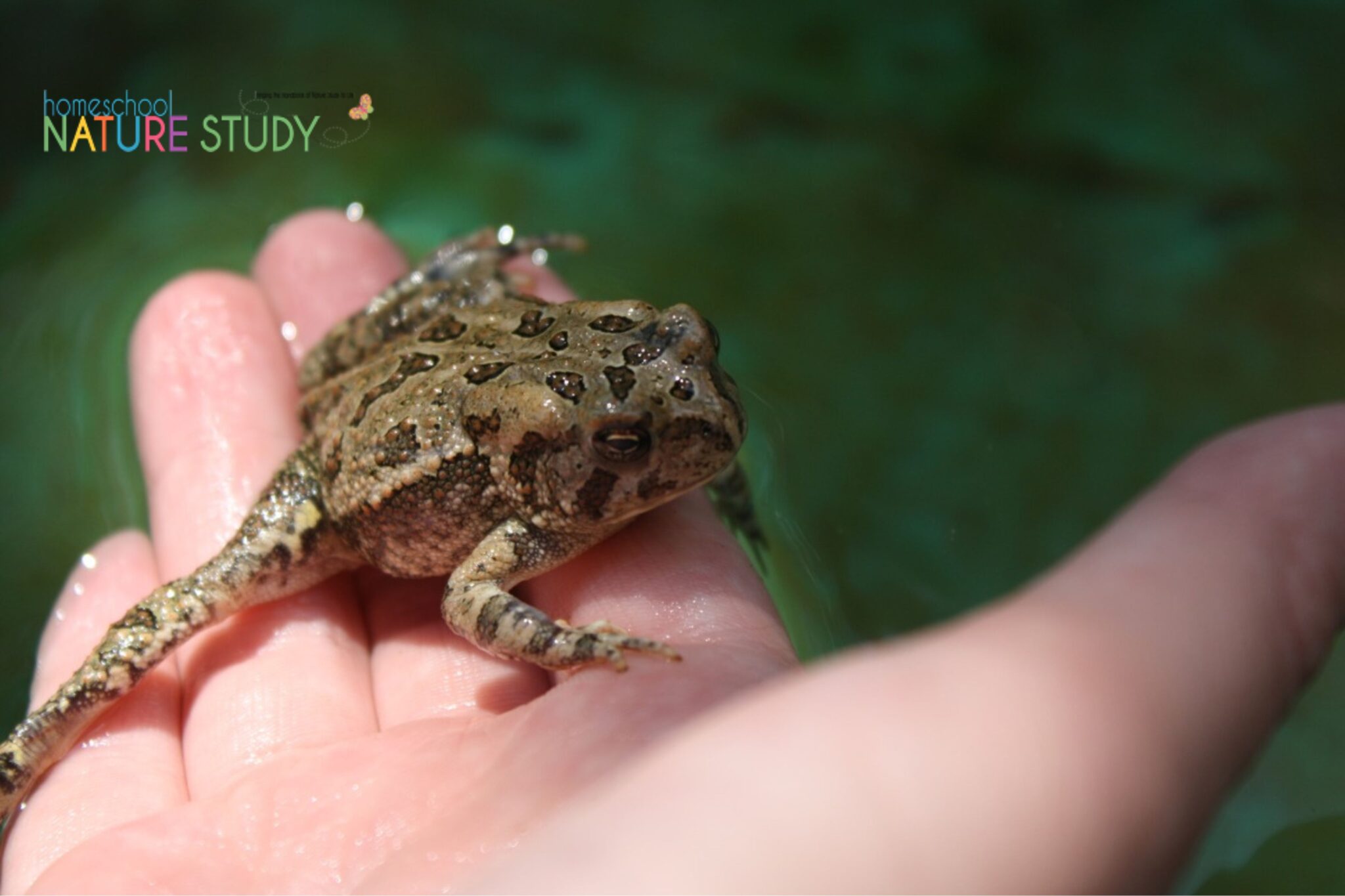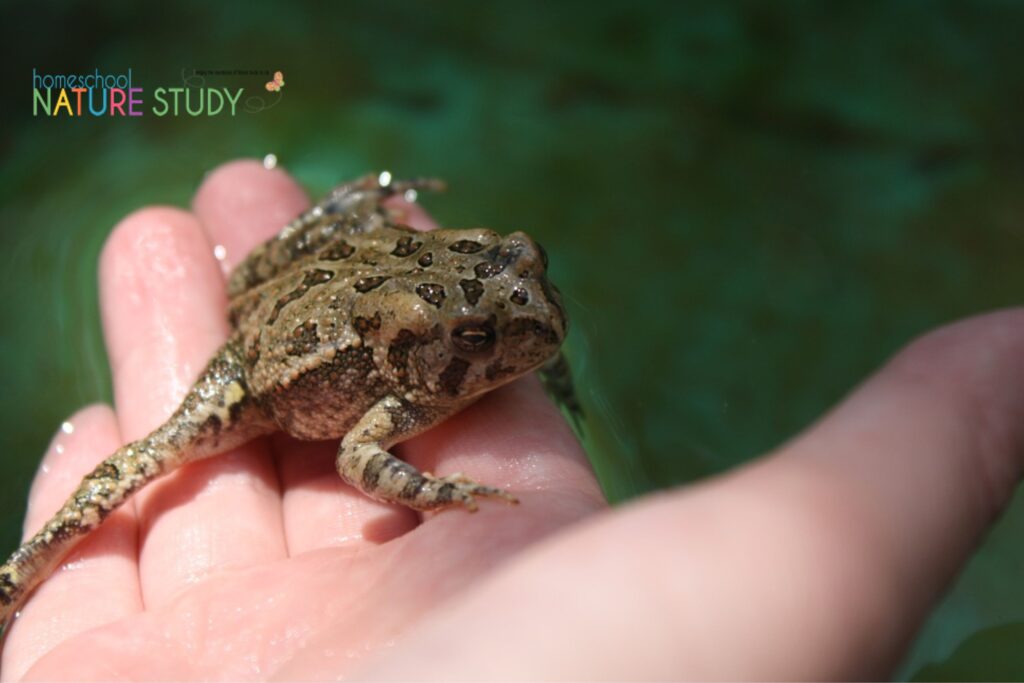 Frog Life Cycle Activity Printable Lapbook
Here's what you get in this download:
In the frog life cycle activity printable and lapbook there are components for:
vocabulary
frog facts
bullfrog facts
frog noises
the frog life cycle
In the Frog Nature Study lapbook:
You can also mount your life cycle of a frog drawing (instructions for this drawing project are included).
There is also a set of copy work pages focusing on frog poetry.
There are two blank lined pages you can use for the copy work, as well as a page of frog poetry and suggestions for how to use them.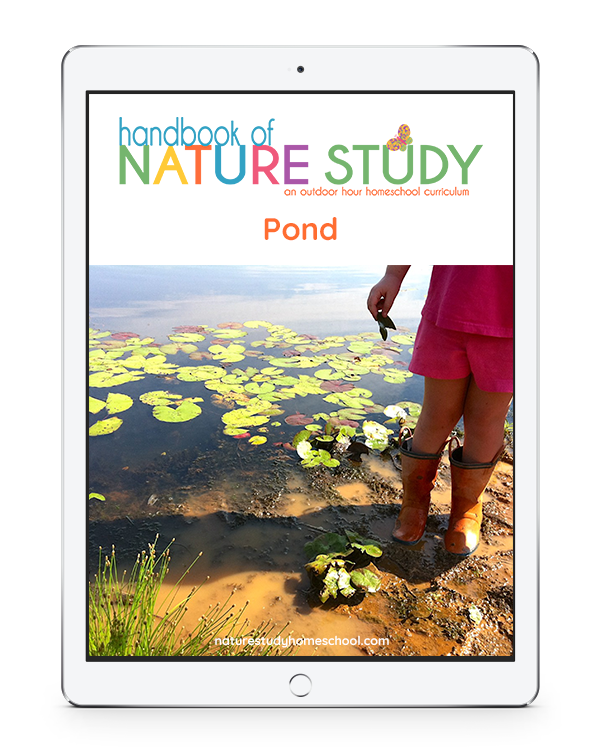 Homeschool Nature Study Annual members can log into their account and go to the Pond course and find the two printables there to use any time.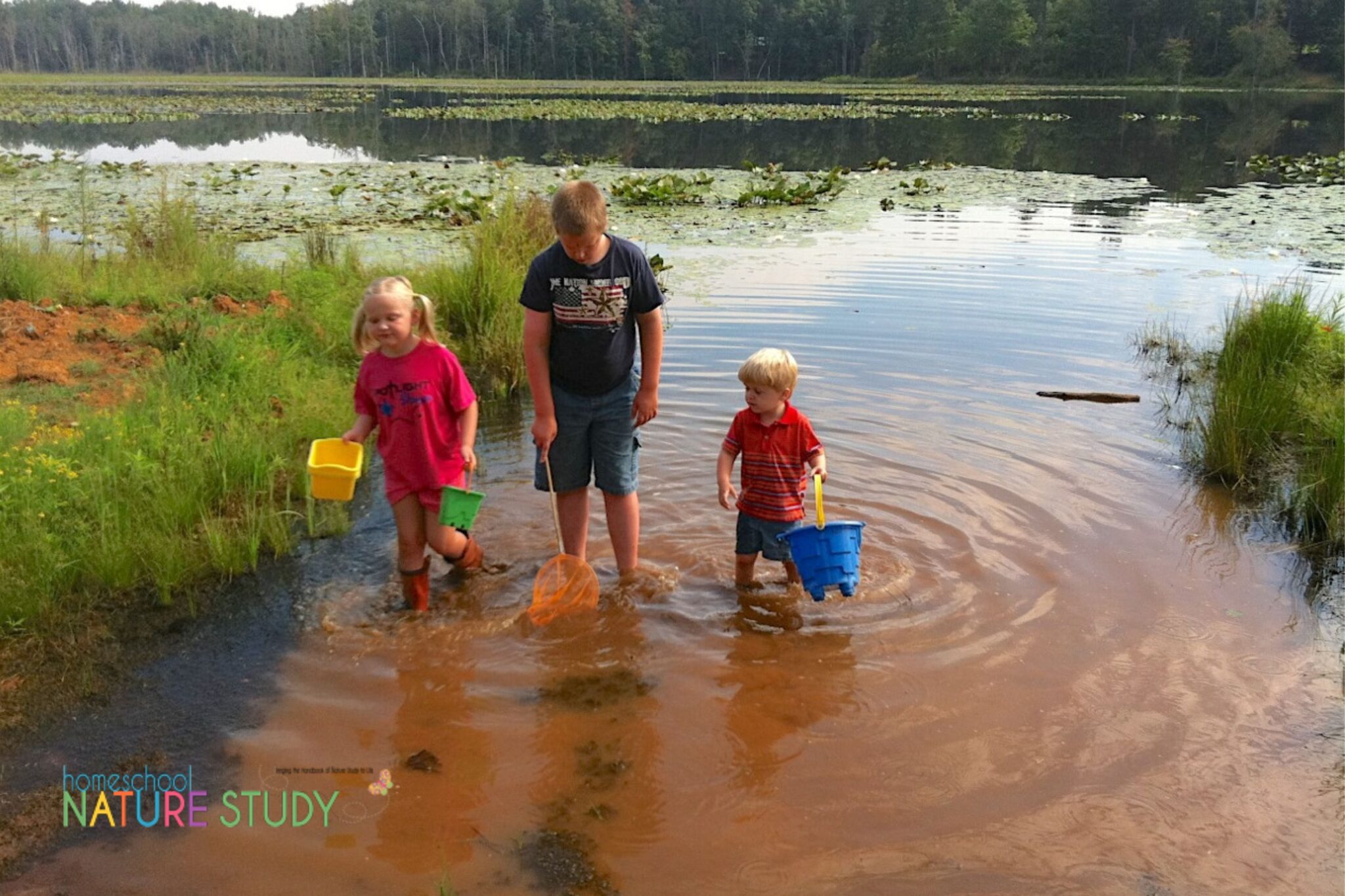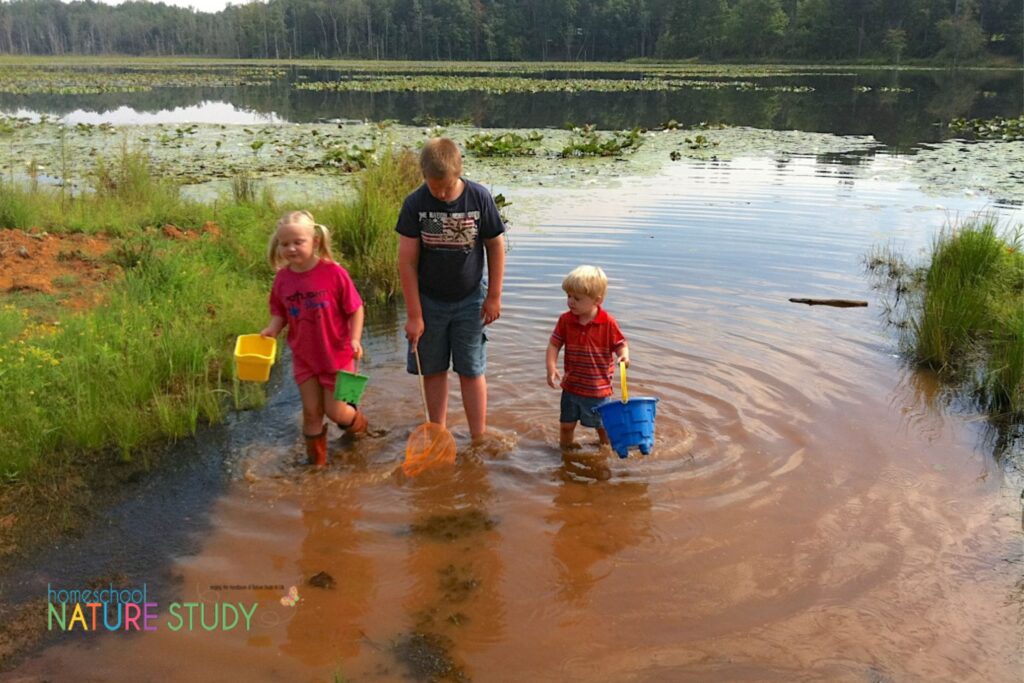 Suggestions for a Homeschool Nature Walk at a Pond
To go along with a frog nature study, everyone can use these suggestions to follow up a nature walk at a pond, the river, or a lake.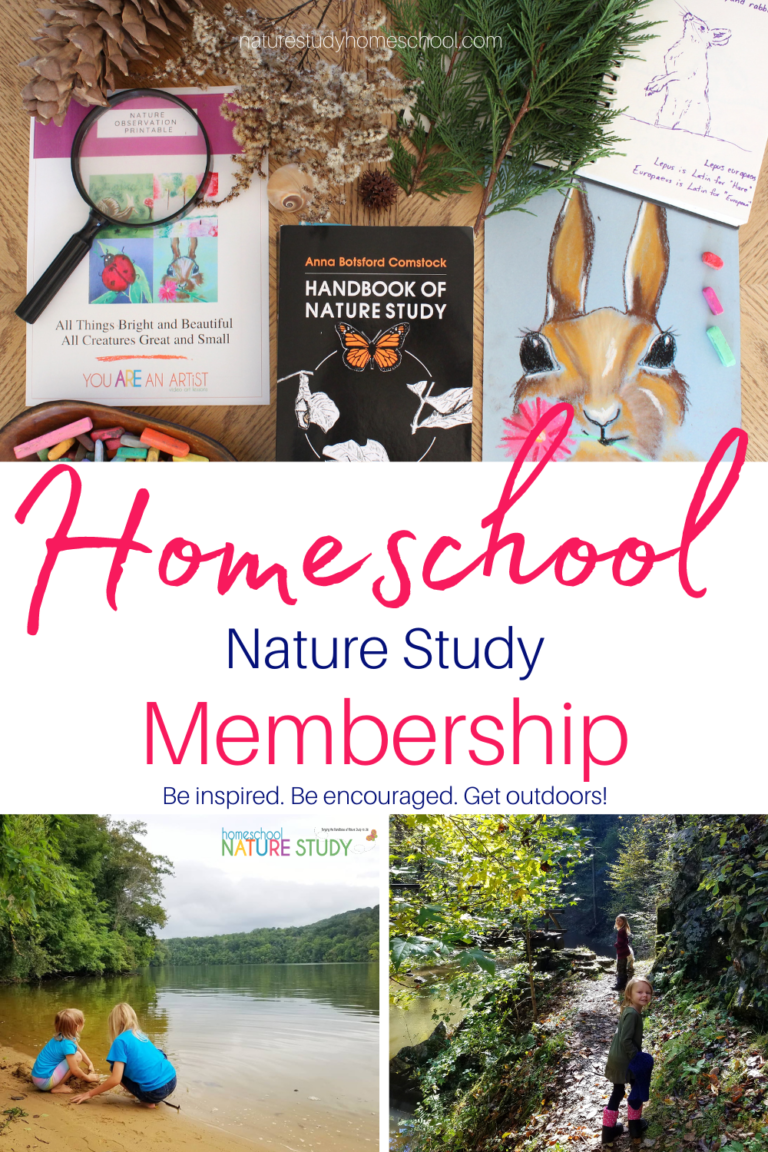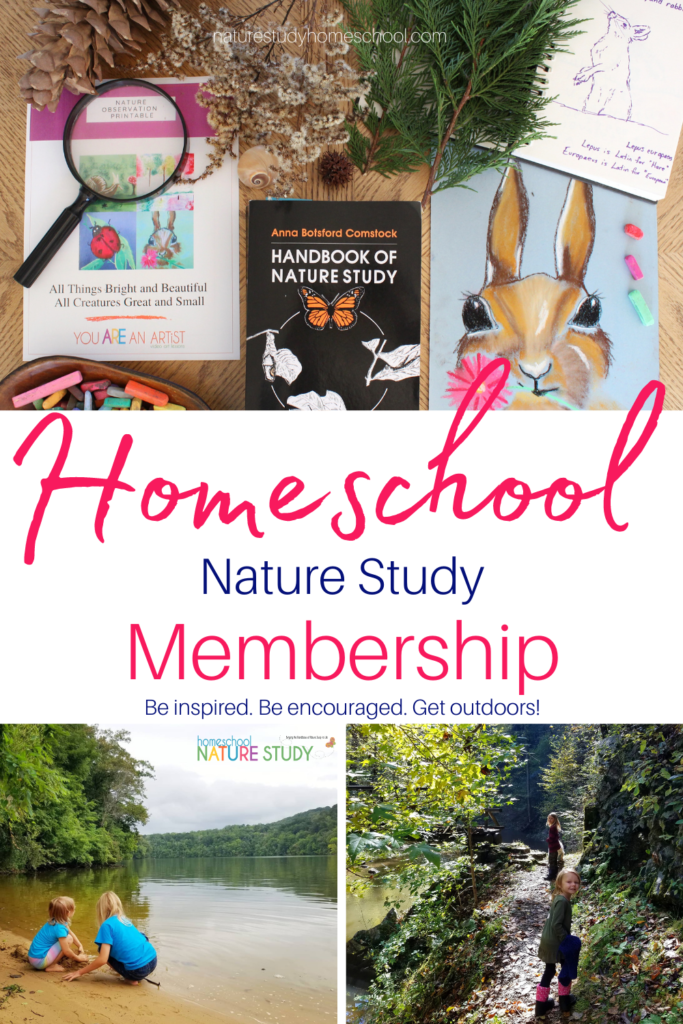 Homeschool Nature Study Membership Brings the Handbook of Nature Study to Life in Your Homeschool
We make it easy for you!
To get each Friday's homeschool nature study Outdoor Hour Challenge and for access to a continuing series of new nature studies, join us in Homeschool Nature Study Membership. With homeschool nature study membership, you will have everything you need to bring the Handbook of Nature Study to life in your homeschool.
With membership, you will have access to Outdoor Hour Challenges curriculum and resources to enrich your homeschool.
Be inspired. Be encouraged. Get outdoors!