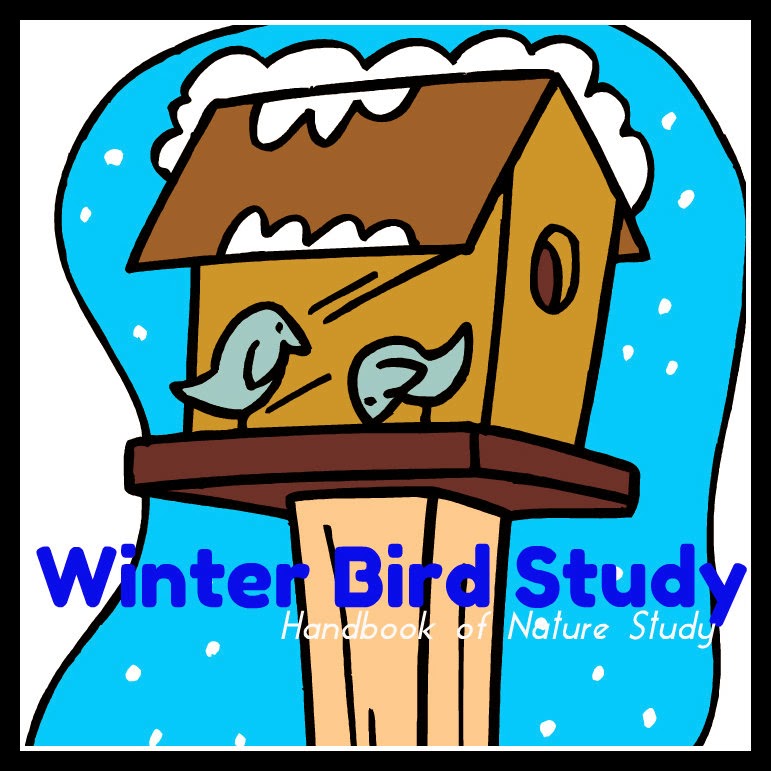 Outdoor Hour Challenge
Winter Series #7
Winter Bird Study
For this challenge, instead of picking a particular bird from the Handbook of Nature Study, we will focus on learning about bird migration and then spend some time outdoors looking for birds in our own neighborhoods. In addition, I am encouraging you to participate in the Great Backyard Bird Count that takes place in February.  You can participate in the bird count even if you just spend 15 minutes observing birds in your own yard or neighborhood. See their website for more information: GBBC.
Inside Preparation Work:
Read in the Handbook of Nature Study pages 35-37. This will help explain why you have some birds in your area only during certain seasons. If you are interested in more information, you might want to check the Peterson Field Guides for additional information about particular birds that you have in your feeders or near-by parks. There will be maps in the field guide that show where birds winter, migrate, and spend their summers. I encourage you to pick one common bird you have in your area and see if it migrates. (If you do not have a field guide, use the links in the Follow-Up Activity to research your bird.)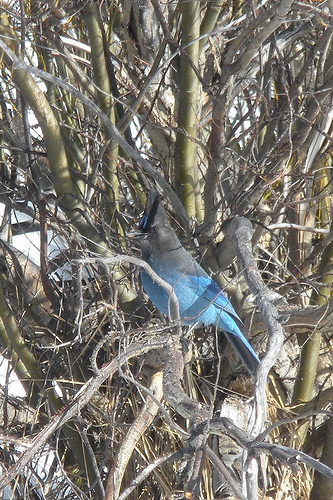 Outdoor Hour Time:
Spend 15-20 minutes outdoors this week looking for local birds. Choose one of the birds to learn more about and to record in your nature journal. If you are participating in the Great Backyard Bird Count, plan on spending your outdoor time to tally birds you see in your yard. If the weather is too cold, you can always sit at a window where you can see your birdfeeder and take a tally from there.
Follow-Up Activity:
Give an opportunity for a nature journal after you talk about any birds you observed. Help your child identify any birds they saw if you can. Remember to check the table of contents in the Handbook of Nature Study to see if your bird subject is covered in a lesson. You can use those suggestions to learn more about your backyard birds. If you have a field guide, use the information there to discuss if the bird is a winter resident or a year-round resident. Our family uses this online bird site to help us identify birds: WhatBird? And this website for additional information as well: AllAboutBirds.
Also make sure to log into the Great Backyard Bird Count and record your results from your neighborhood.
Additional bird migration websites:
Bird Migration (Backyard Nature)
Bird Migration (Wild Birds Unlimited)