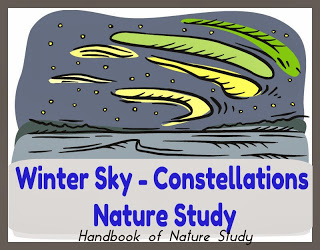 Outdoor Hour Challenge: 
This week try to spend even just a few minutes outside looking at the stars. Make it an event your child will remember by bundling up beforehand if necessary and then finishing off the evening with something warm to drink.
Use this challenge from the past to get started: Winter Sky Study. This blog entry includes some winter night sky links you may find helpful.
NOTE: Make sure to note that you don't need the Discover Nature in Winter book to get outside and just take a look at the stars and/or moon this month. You also do not need a telescope to complete this challenge. Use your naked eyes or a pair of binoculars if you have those at home.
You may also be interested in the Year Long Big Dipper Study. This challenge includes a free printable notebook page to record your observations.
Special Activity: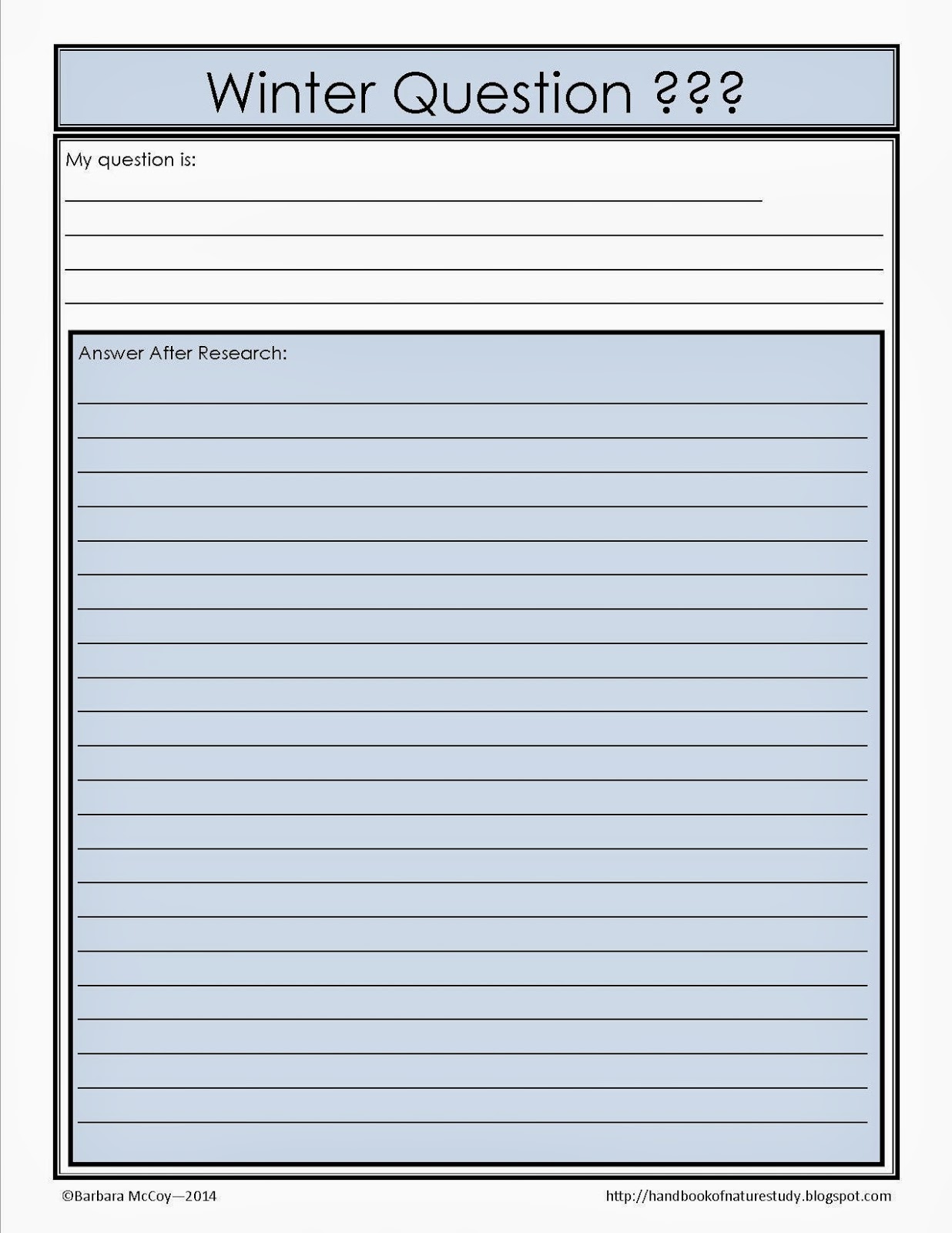 After you Outdoor Hour time, spend a few minutes with your child and discuss what you observed outdoors in winter, perhaps even after your night sky observations. Have them come up with a question they would like answered about anything winter related and record their question on the notebook page above. Use the Handbook of Nature Study or other resources to answer their question within a week's time. This process can be done every time your child has a question as they learn more about their own backyard and beyond.
Printable Winter Question Research Notebook Page
Getting Started Suggestion:
If you already own the Getting Started ebook, complete Outdoor Hour Challenge #2. Use this challenge to help your child find some words to go along with your winter sky study. The notebooking page that goes with this challenge has a place for words and a small sketch. I have found that as you do this challenge over and over, your child will build a large vocabulary of adjectives and an increased ability to see things in nature.