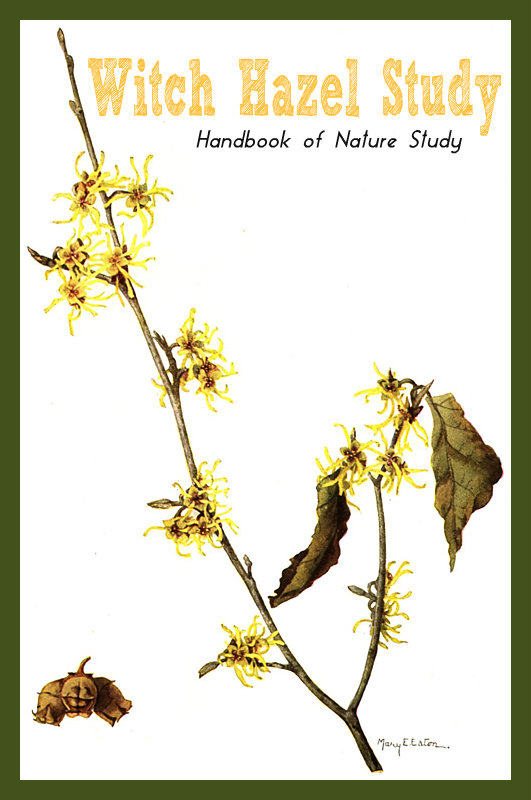 Inside Preparation Work:
Outdoor Hour Time:
Use your outdoor time this week to look at fall trees, looking in particular for the yellow strap-like flowers and nuts of the Witch Hazel. It might be fun to also include a Fall Nature Walk Scavenger Hunt using this printable from Hearts and Trees.
Take along your nature journals to sketch the Witch Hazel flower into your nature journal.
Advanced students: Make sure to look for the Witch Hazel nuts and find the seeds if possible. If possible, collect a few of the nuts to take home to discover just how far the seeds will fly once the nut opens up.
Follow-Up Activity:
Create a nature journal entry all about the Witch Hazel. Here are some things to include (or you can use the notebook page in the ebook:
Color and texture of the bark
Leaves, if any are present, noting the color.
Flower (see page 688 in the Handbook of Nature Study for a nice diagram of the flower)
Date of your observations and the location
Draw the Witch Hazel nut. Write how you think the seeds are thrown so far from the tree.
Advanced Study: Complete the notebooking page in the ebook using a field guide or the internet resources above.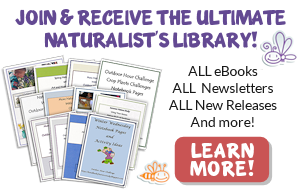 Join us for this series of challenges every week here on the Handbook of Nature Study. If you want to purchase the Autumn Nature Study Continues ebook so you can follow along with all the notebooking pages, coloring pages, and subject images, you can join the Ultimate or Journey Membership Levels. See the Join Us page for complete information. Also, you can view the Autumn Nature Study Continues content list on the announcement page.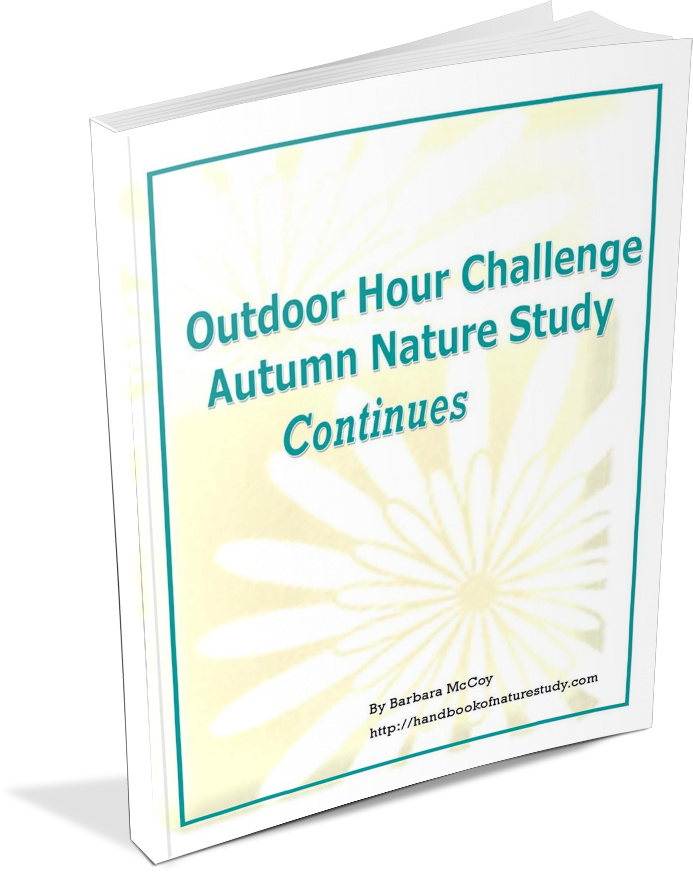 You can also submit any Outdoor Hour Challenge blog entry from October to the next edition of the Outdoor Hour Challenge Blog Carnival by sending the link directly to me by 10/29/14. Harmonyfinearts@yahoo.com
Save
Save