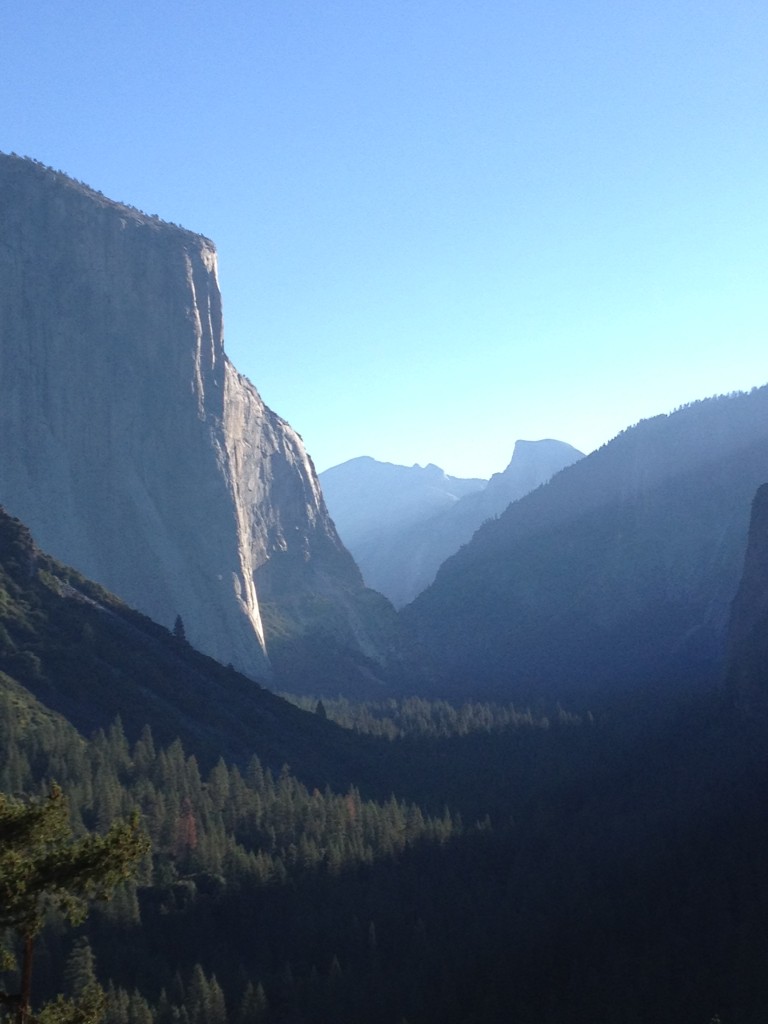 Our recent trip to Yosemite National Park put us into the autumn mood. It is a quiet place in autumn with far fewer visitors and very little water in the waterfalls. In fact, Yosemite Falls and Bridalveil Fall are both dry, dry, dry. The story of Yosemite in autumn is more about the trees and peaceful landscapes.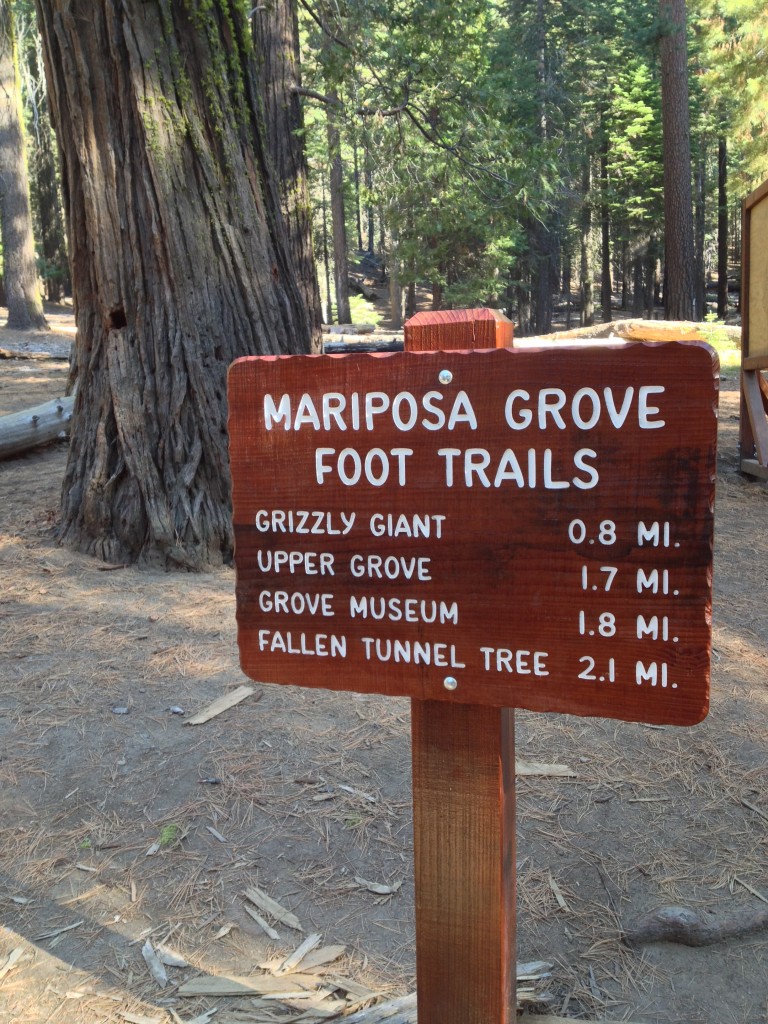 Hiking in the big Sequoia trees at the Mariposa Grove gives you a chance to experience these trees up close. You don't have to hike too far to find magnificent specimens with their wide trunks reaching up into the sky.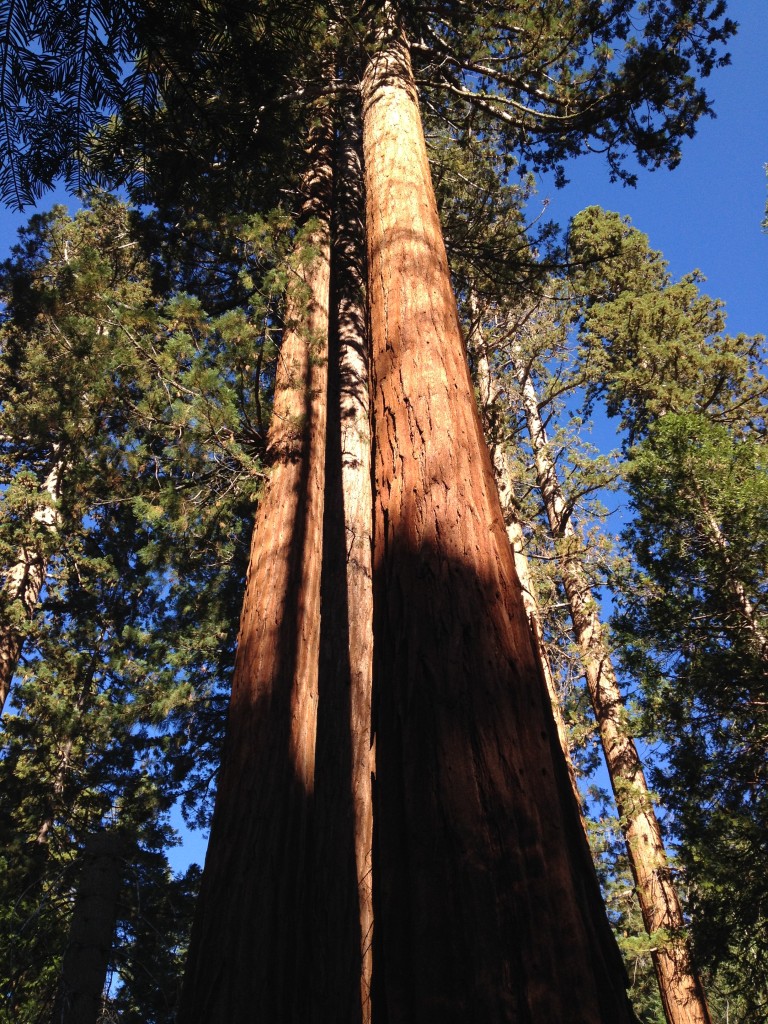 There is no real way to capture the whole tree from the trail but these images help you visualize the towering trees a little better.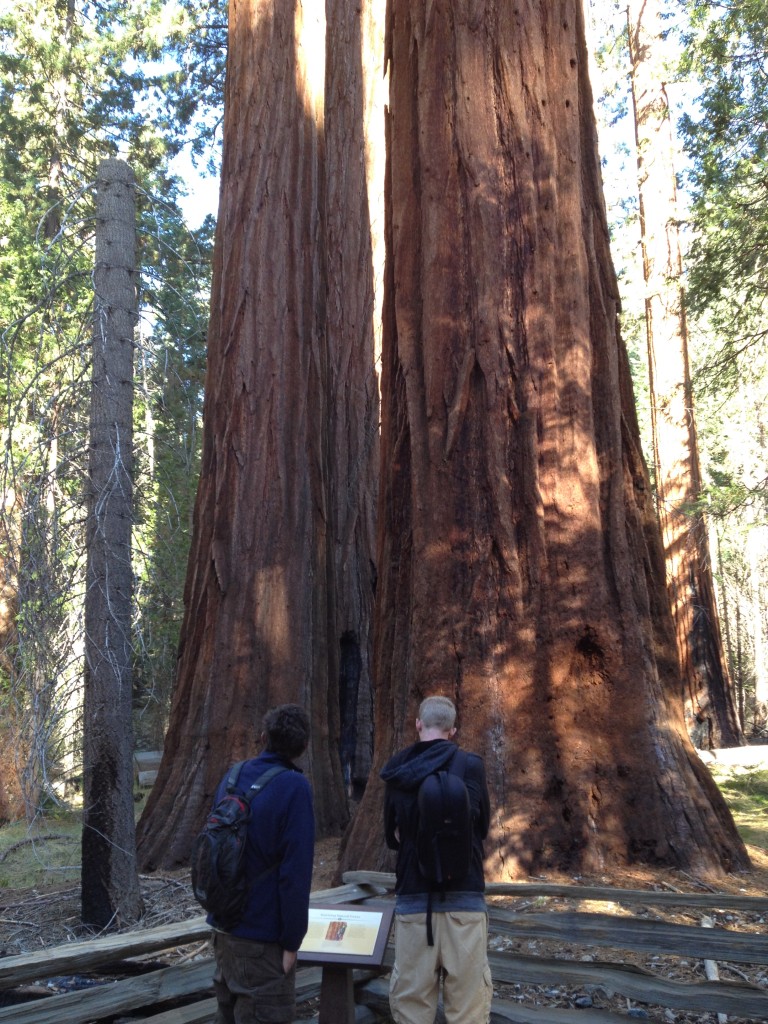 I hiked with two of my men on this day…the other two were off climbing Half Dome. I am going to share some of their experiences in another entry later in the week.
I found a copy of this book Yosemite Photographer's Guide; Official Camera Walk Handbook
and decided that it would be a fun long term project to take photos from every single location listed in this guide (like a need another project!). There are 32 locations mentioned in this book that we can look forward to experiencing through the lens of a camera (or iPhone in my case on this particular trip since I forgot the charger to my digital camera). NOTE: This is an older book that you can't purchase new…there are a few used expensive copies on Amazon. I may switch over to a newer book like this one:The Photographer's Guide to Yosemite. I will let you know how I like this book when I get it in hand.
We started the project with a few locations that were suggested for the fall season.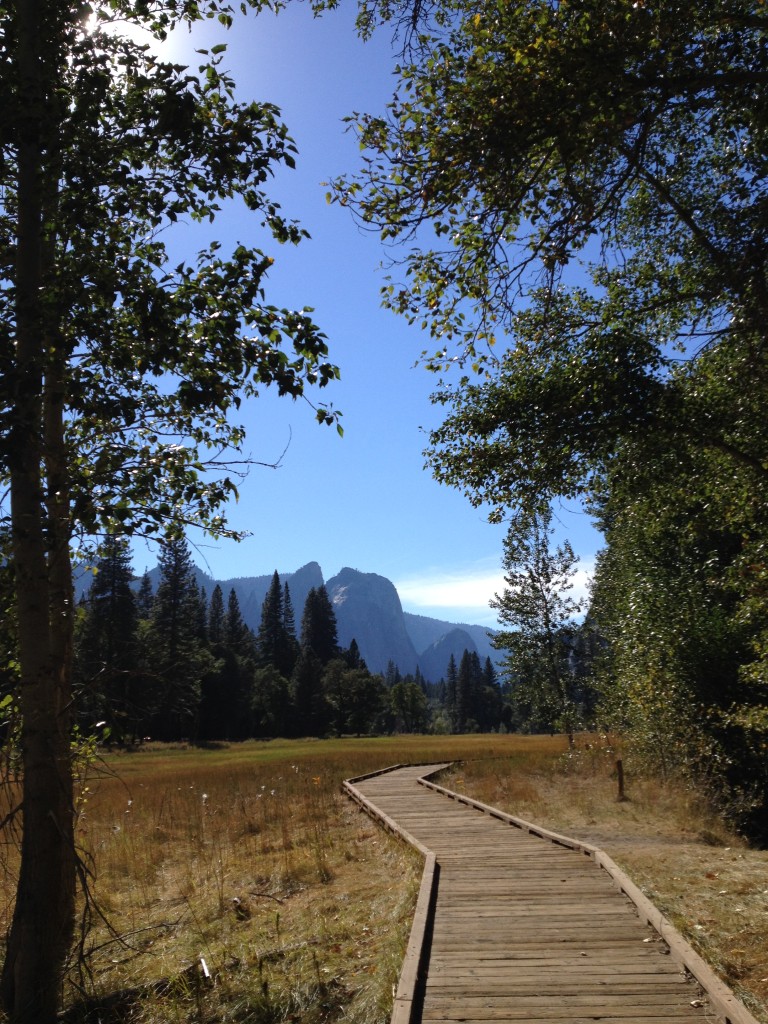 This is location #17 – Cook's Meadow. There is a short boardwalk from the road out to the river where you can view many of the park's landmarks.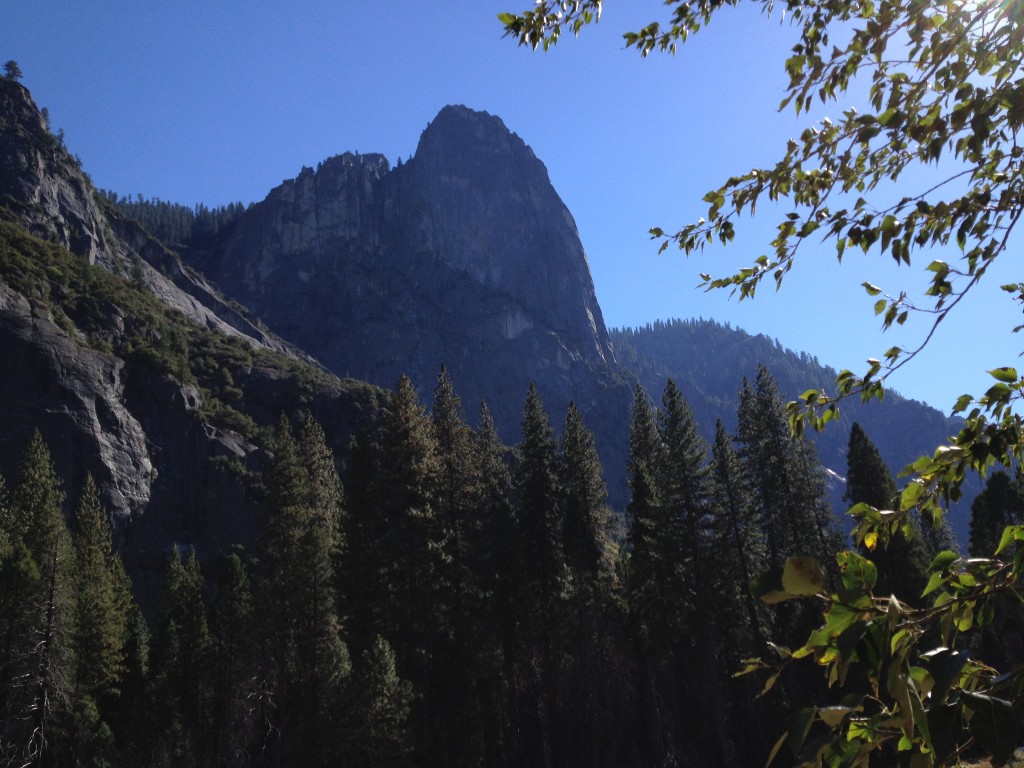 This is from the same location, looking across the meadow to Sentinel Rock.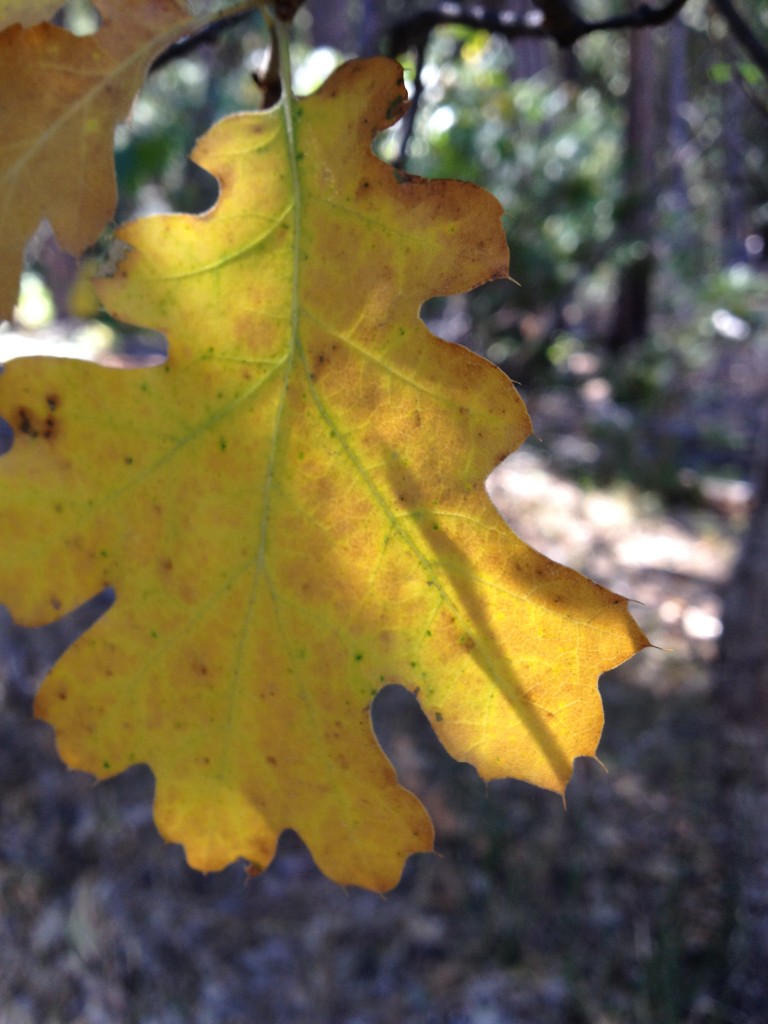 We stopped at Location #13 – Cathedral Beach. At this time of the year, there is very little water in the river and you can walk a long way up along the side of the water. I stopped to enjoy a little bit of fall color in the late afternoon sunshine. We didn't experience a lot of color during this visit but the oaks, maples, and dogwoods were scattered with color throughout the valley.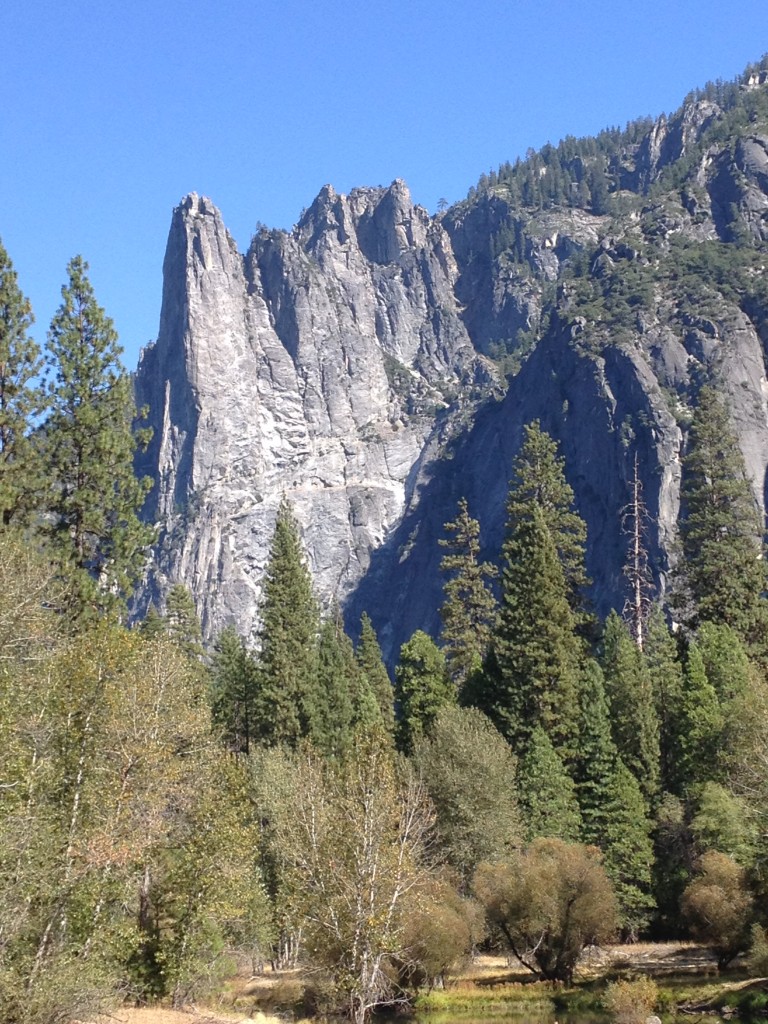 From the same location at Cathedral Beach, you can clearly see the Cathedral Rocks. This is a prominent rock formation along the south side of the valley.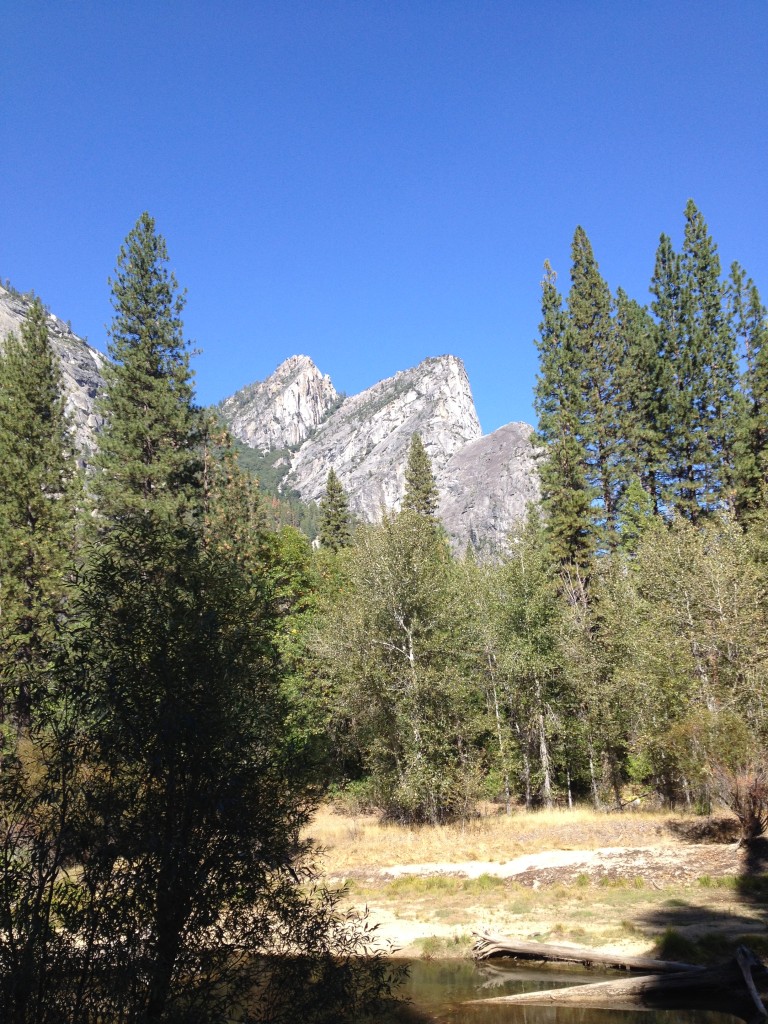 Here are the Three Brothers taken from Location #14. What a great spot to stop and enjoy the peaceful surroundings of a Yosemite autumn day!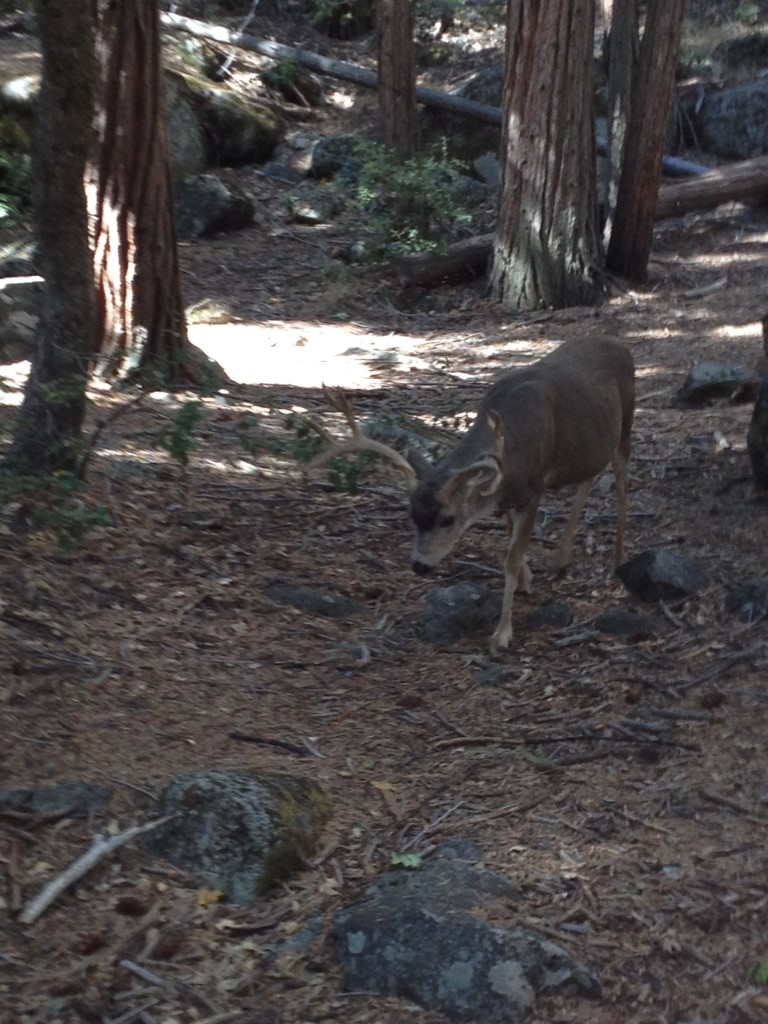 Hello Mr. Deer! This guy wasn't happy with me taking a picture of him from a distance and as I was standing there just came nibbling closer and closer. I finally had to move because I really think he was going to just push me over to get to his destination. So tame and accustomed to humans….great for viewing up close!
There weren't many wildflowers at this time of year…mostly brown grasses and lots of weeds with seeds. These thistles were so pretty on closer examination…so much so that I created a nature journal page featuring them in my personal journal. These were up where we were camping at Crane Flat.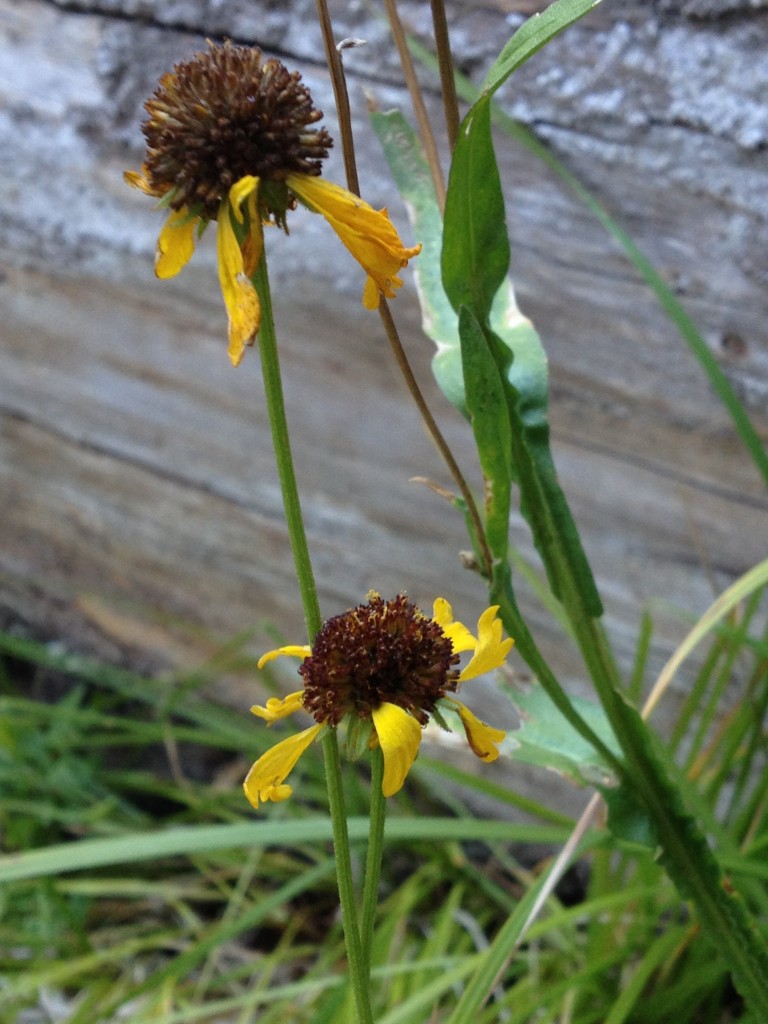 Some color!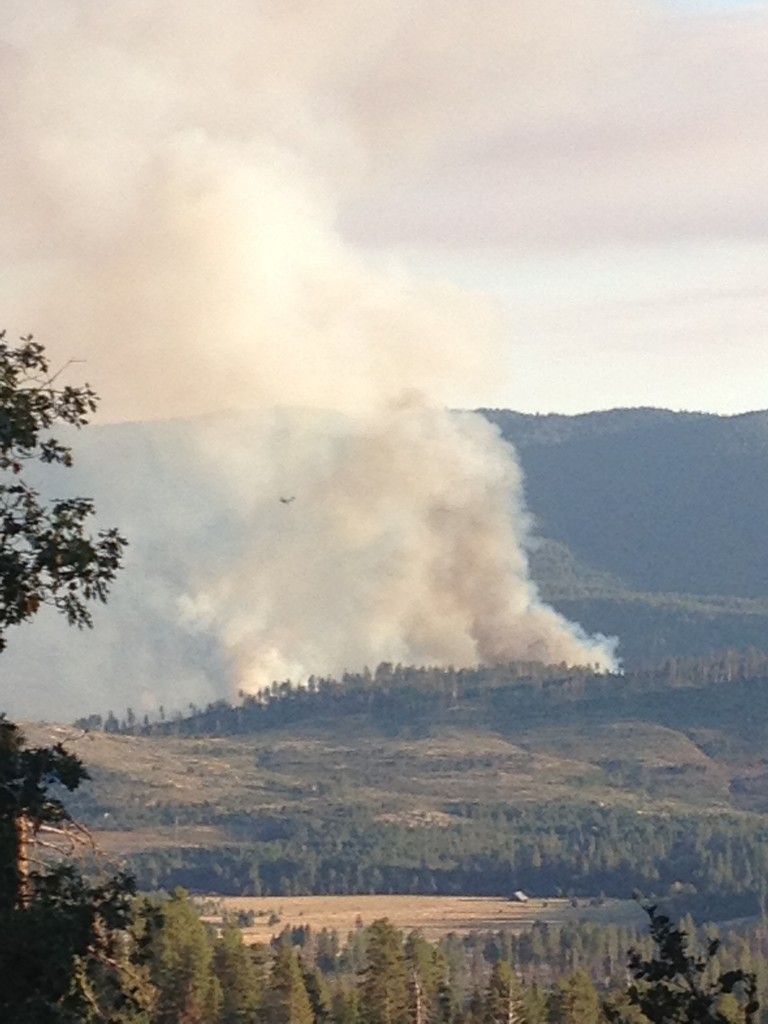 One afternoon as we drove back up to our campsite, we noticed smoke in the valley. As we drove up the highway, we spotted a wildfire. It had just started and we could see from the pull out that it was just on the other side of the ridge. It was the Dog Rock fire and it continued to burn all through the night and next day…well, even longer than that but we came home before it was completely out. You can see the fire tanker flying over the blaze if you look closely in the photo.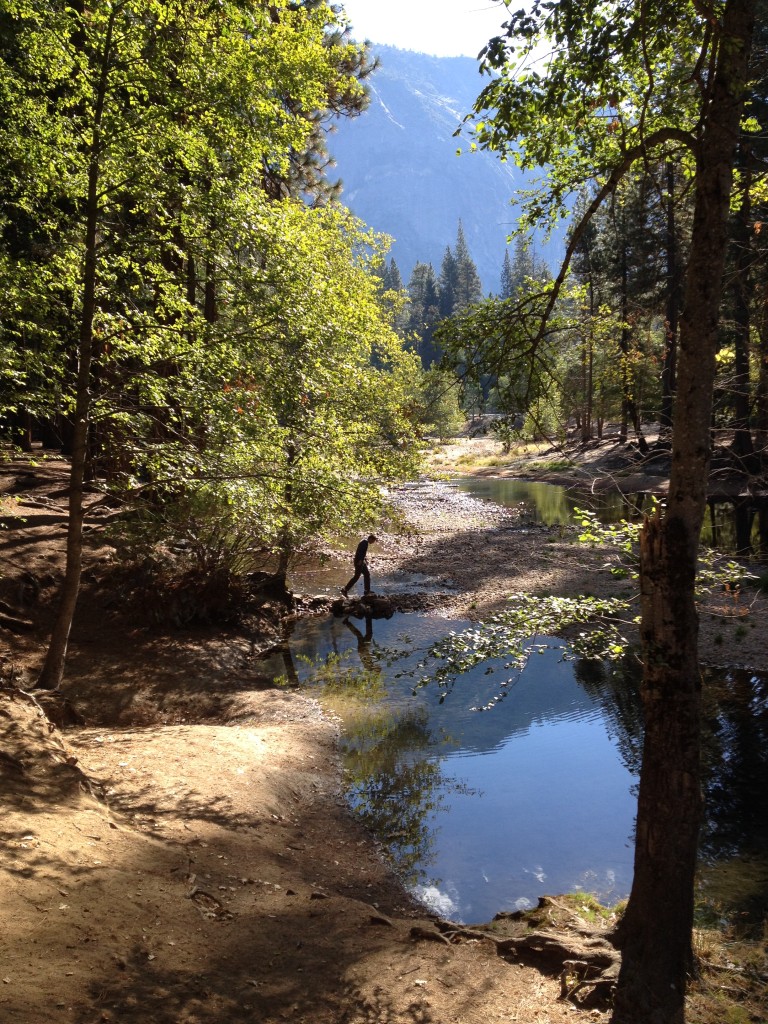 It was such a great family trip and we enjoyed our last morning just wandering around, taking photos and sitting in the sunshine.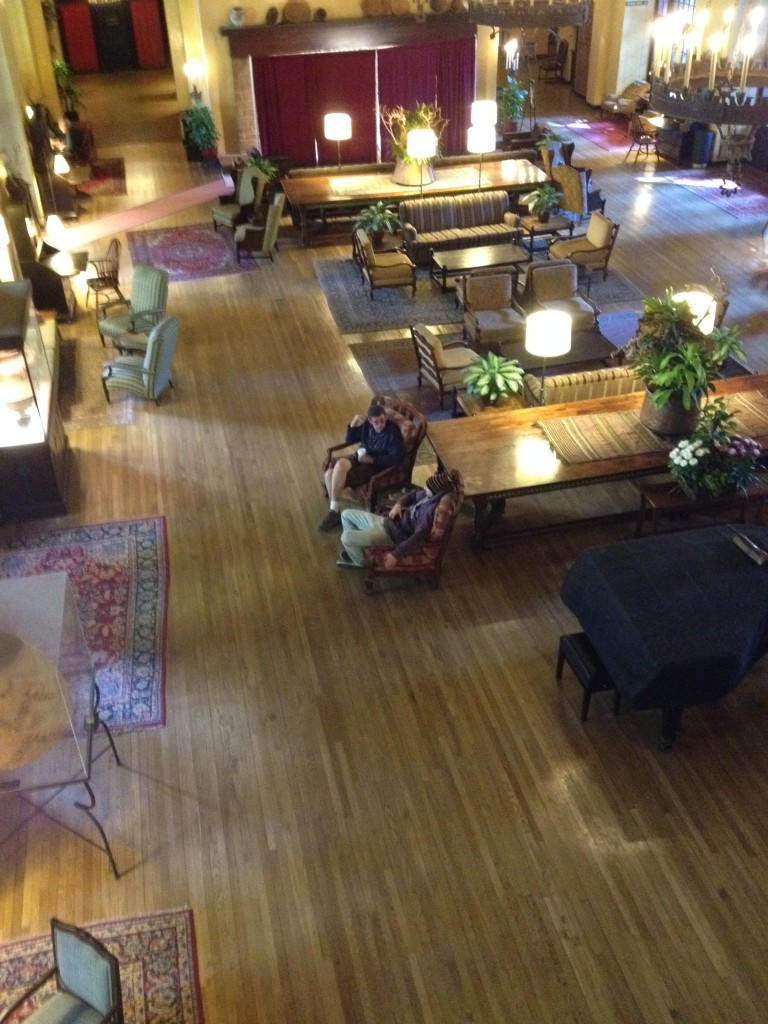 We ended up at the Ahwahnee Hotel for coffee and chatting. This is an amazing place for sitting and taking in the historical atmosphere of a Yosemite experience.
It is always sad to come home from this unique place on the earth but I look forward to visiting again soon.
Thanks Yosemite National Park for a great visit!