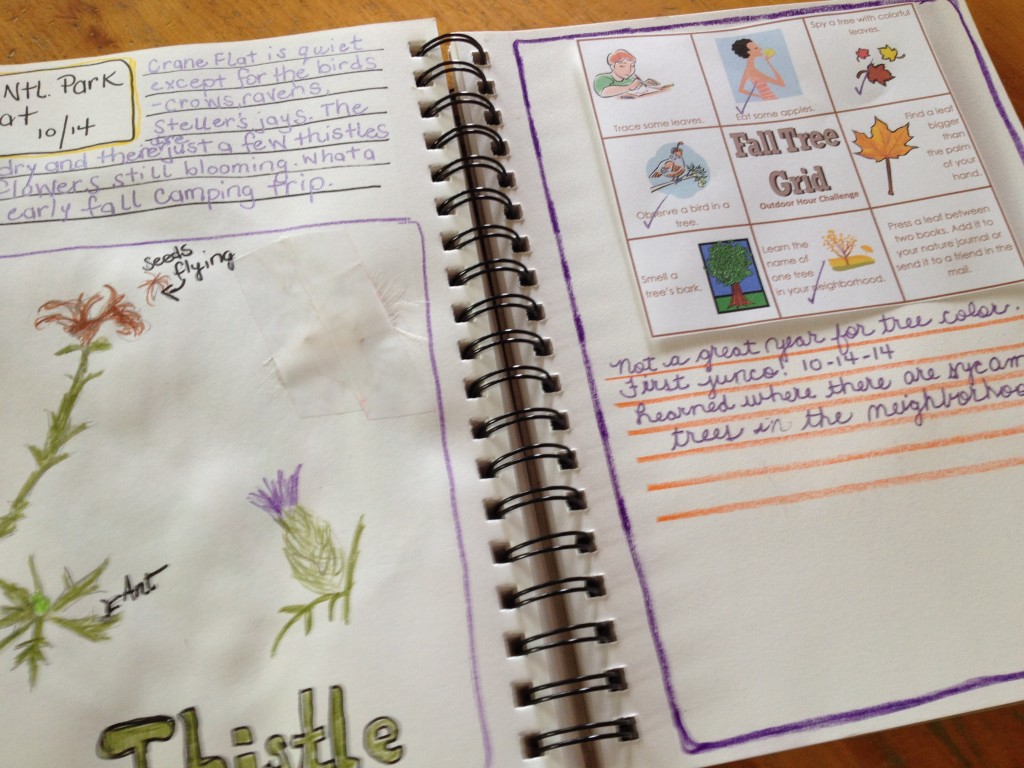 There is something about autumn that makes me want to create a nature journal, capturing the last bits of warm weather left, the few colorful weeds still left blooming, the trees, the change of birds.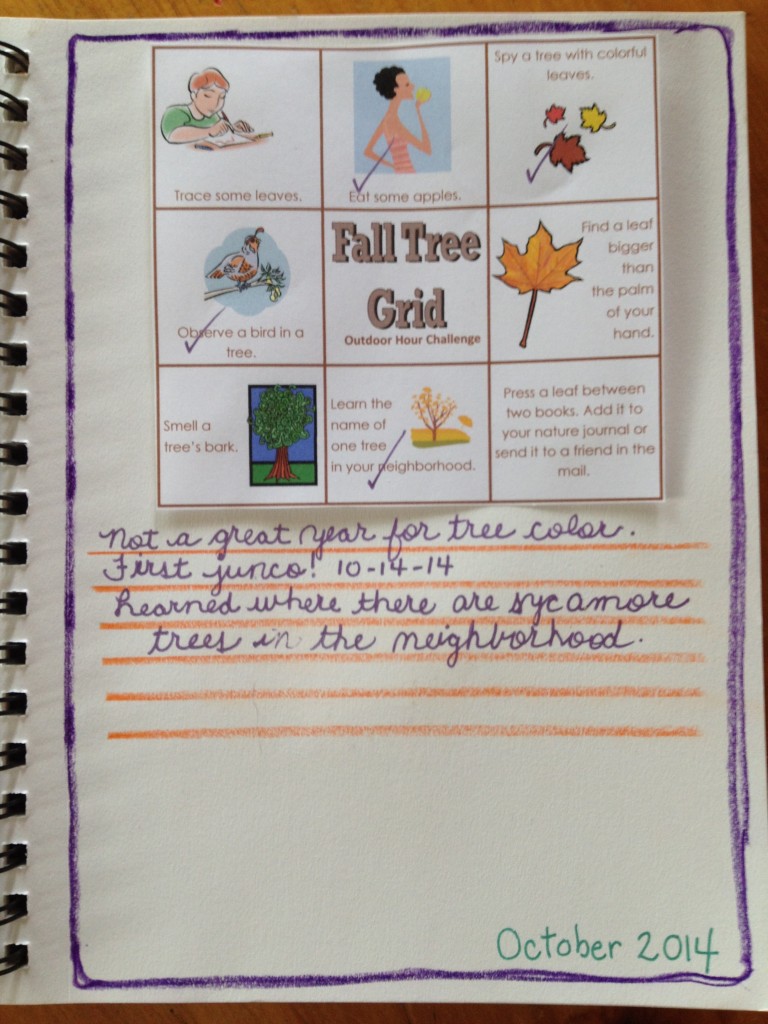 Using the grid from this month's newsletter, I did a simple page that will be filled by the end of the month. It is a simple record of some of the changes and interesting events observed this month.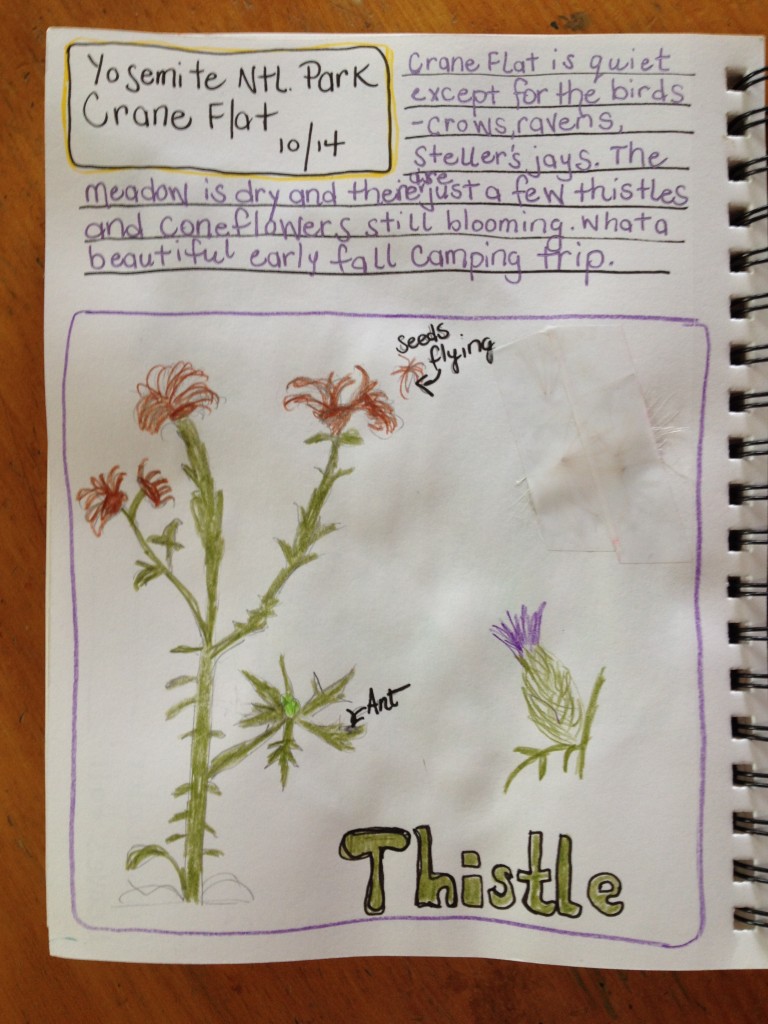 There was also some time during our visit to Yosemite to create a page for the thistles that were growing and blooming right behind our campsite. Nothing fancy but meaningful to me as I enjoyed an autumn afternoon sitting on a log and sketching a few thistles.
Have you created any journals this month yet? There is still time left to do one or two pages!