Outdoor Mom July: Part 2 – Wildlife Viewings
This is Part 2 of my Outdoor Mom entry. You can read Part 1 here: Outdoor Mom Part 1 – My Own Backyard

I saw my first ever badger in real life! I was driving and it was crossing the road in front of me. At first my mind was trying to figure out what it was; too big to be a possum and not quite like a raccoon. As I approached, I saw the face and realized it was indeed a badger! Here is a link to what he looked like: American badger.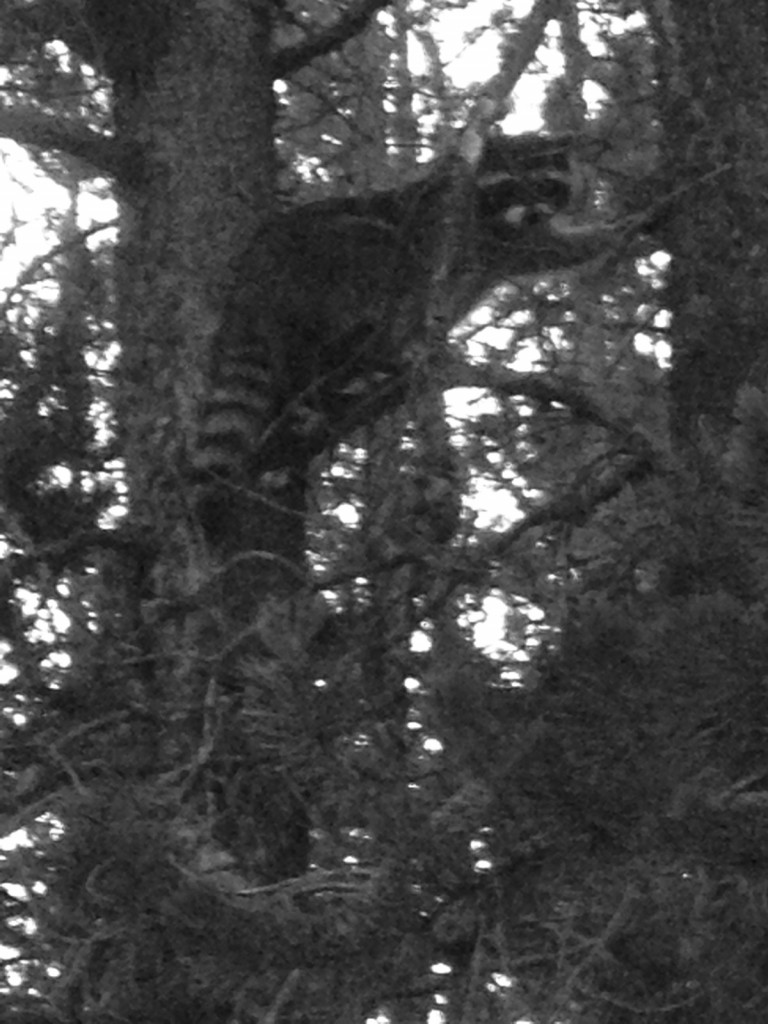 We have seen two adult raccoons in our yard (and trees) plus two adorable and entertaining young raccoons.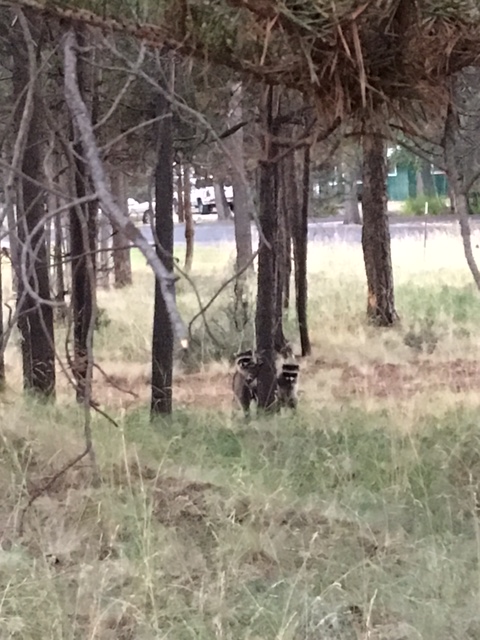 One evening they were playing in our front yard and were just as curious about us as we were about them.
My husband has been telling me about the river otters that live right near our house but I didn't see them until this past week. They are really good swimmers so I didn't get to see them for very long because they swam upstream from where we were kayaking.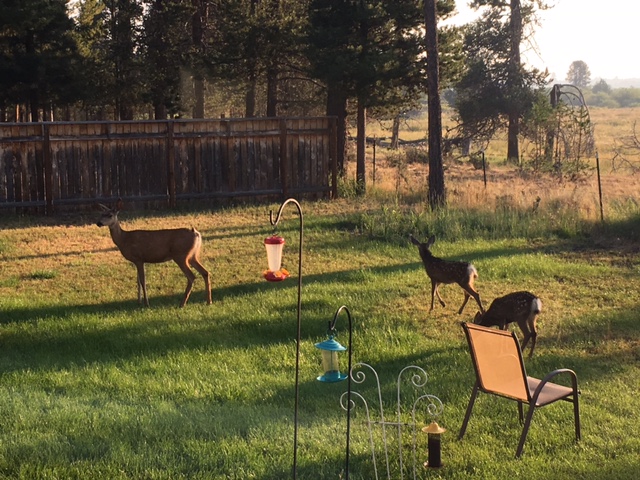 We regularly have deer and fawns in our yard. There was a mama and two little ones that made an appearance at my birdfeeders. I'm sure they're the ones that keep tipping the seed out.
Or, it may be one of the many squirrels that scurry around from tree to tree. We have several kinds of squirrels here but the most prominent one is the gray squirrel.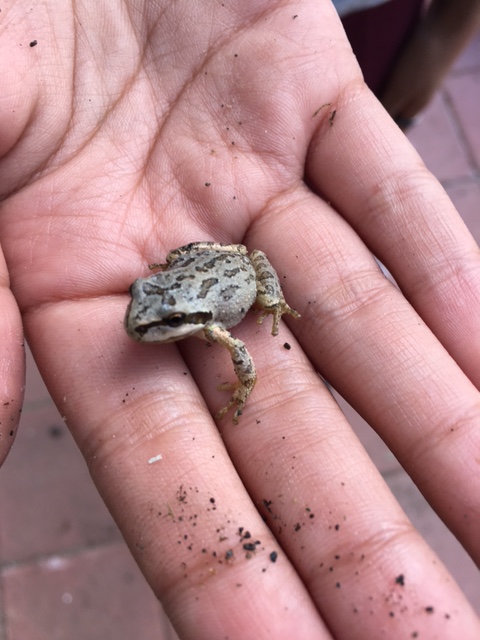 We have lots and lots of little frogs in our yard! Every time I go out to water I have to be careful not to squish them when walking in the grass.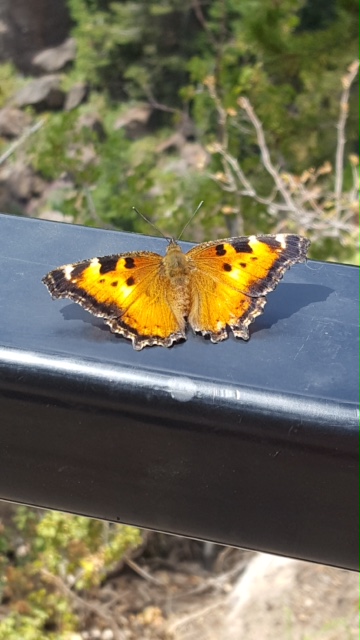 The most interesting insect sighting has been the hundreds of California tortoiseshell butterflies that made an appearance all at once in our area. They've been seen flying in mass over the roads. We felt bad as we ran into so many of them on our way to a hike. Then, the next few days they were all over our yard. I definitely need to do more research into their lifecycle.
This nature loving mama is having a fantastic summer of wildlife viewing right in my own yard and then my neighborhood.
You may be interested in reading the other parts in this series: