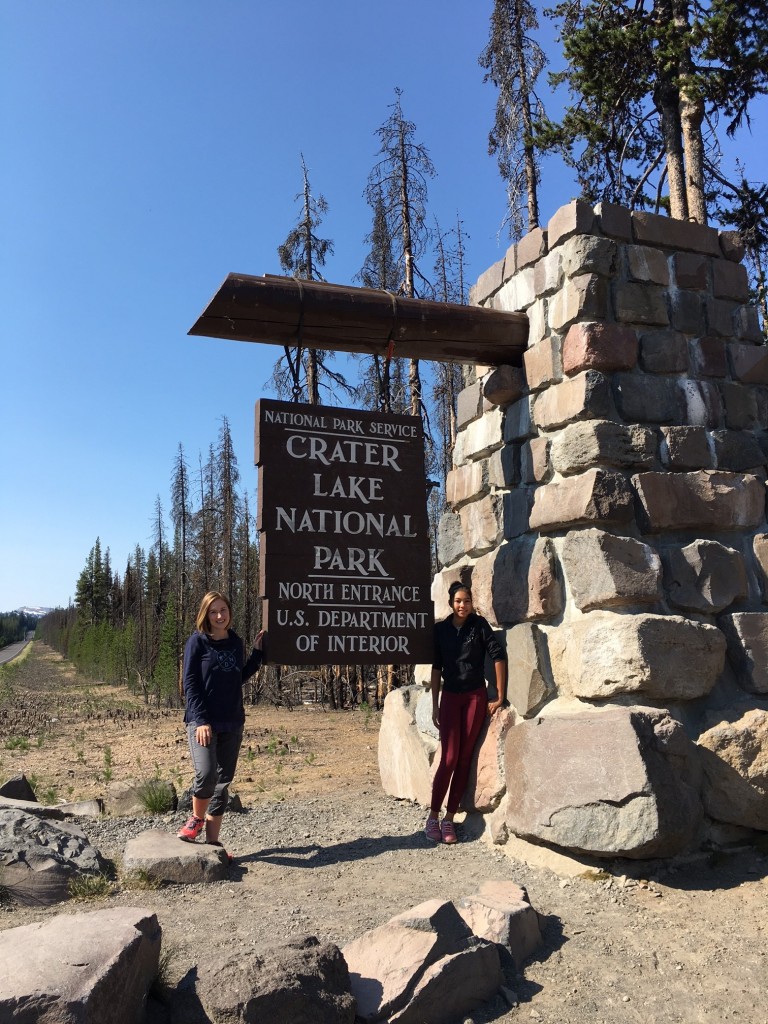 Crater Lake National Park
Revisited in July 2017
We took the short drive from our new home down to Crater Lake bright and early on a Monday. We were hoping this would be a good time to see the park without the crowds. It worked out! We arrived at the North entrance and headed straight to Watchman Overlook. They were working on the parking lot but we were able to park alongside the road.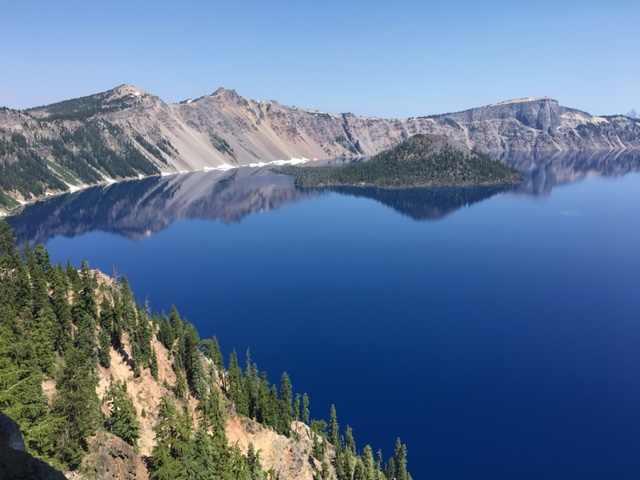 The view was spectacular! There were still patches of snow along the road, on the edge of the lake, and in shady spots in among the trees throughout the park. The water was a deep aqua blue as it shimmered in the morning sunshine.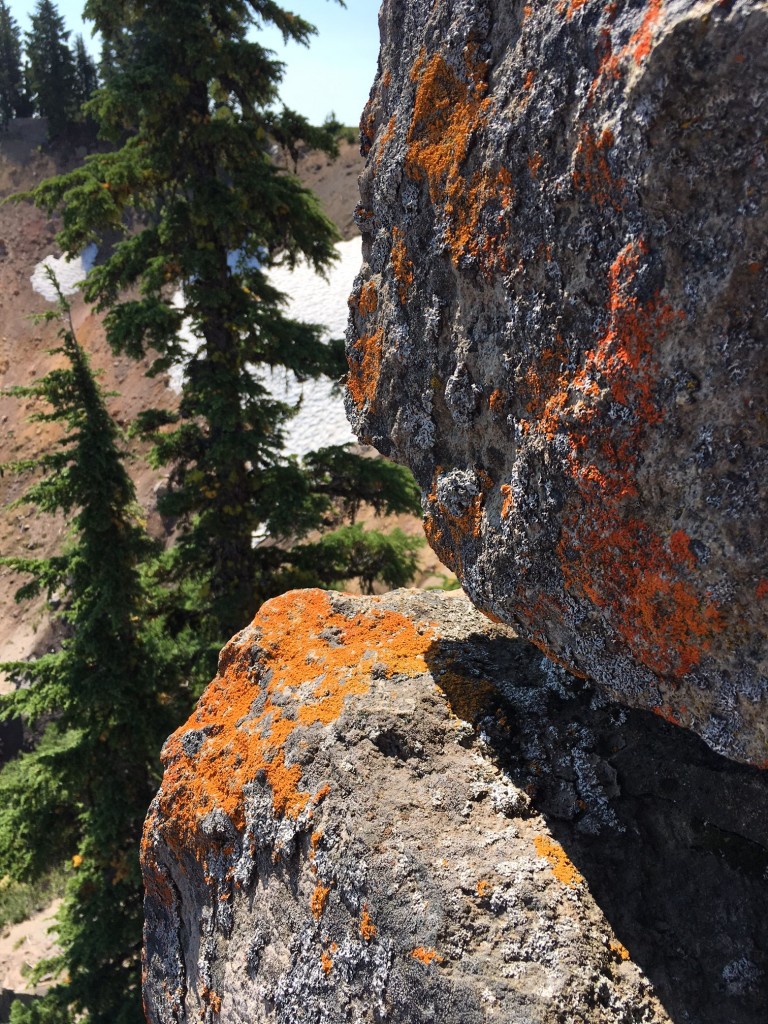 We then went over to the Sinnott Memorial Overlook right behind the Rim Village Visitor Center. There were a few more people here but still very enjoyable to take the walk out to the overlook and see the lake in all its glory.
After that, we drove down to the Steel Visitor Center so we could watch the movie about Crater Lake and how it was formed. We all really enjoyed this and learned a lot about the natural history of this amazing spot on Earth.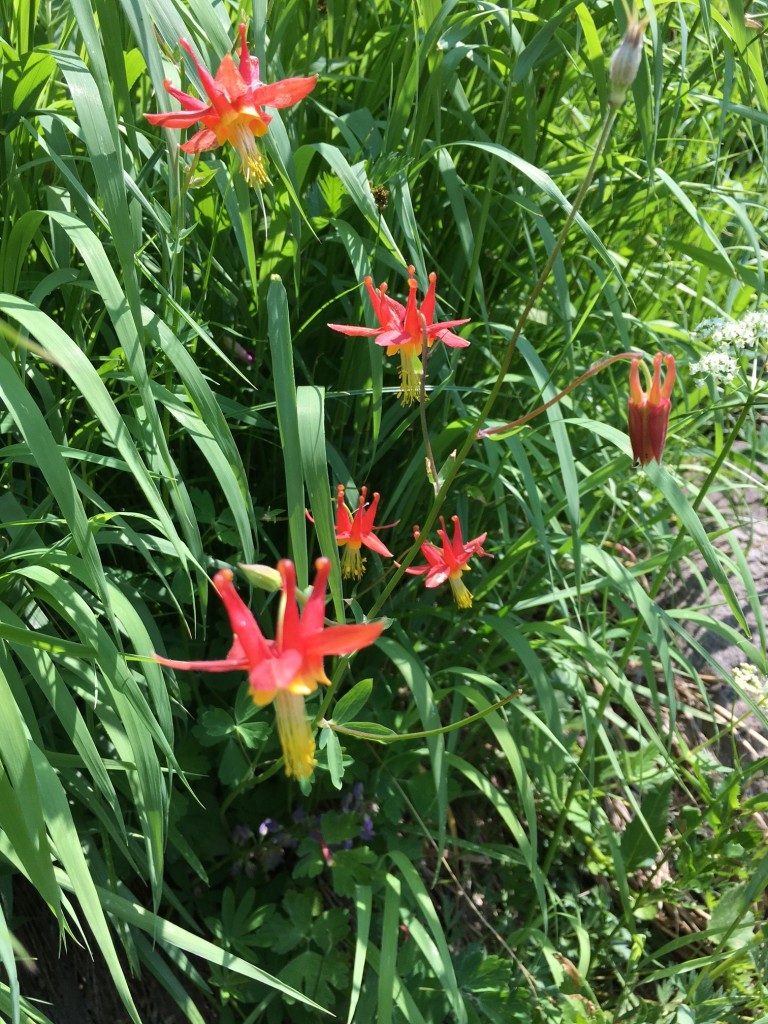 Wildflowers were next on the list of things to see in the park and we headed to the Castle Crest Wildflower Trail which was a short drive from the visitor center. Overwhelmingly beautiful!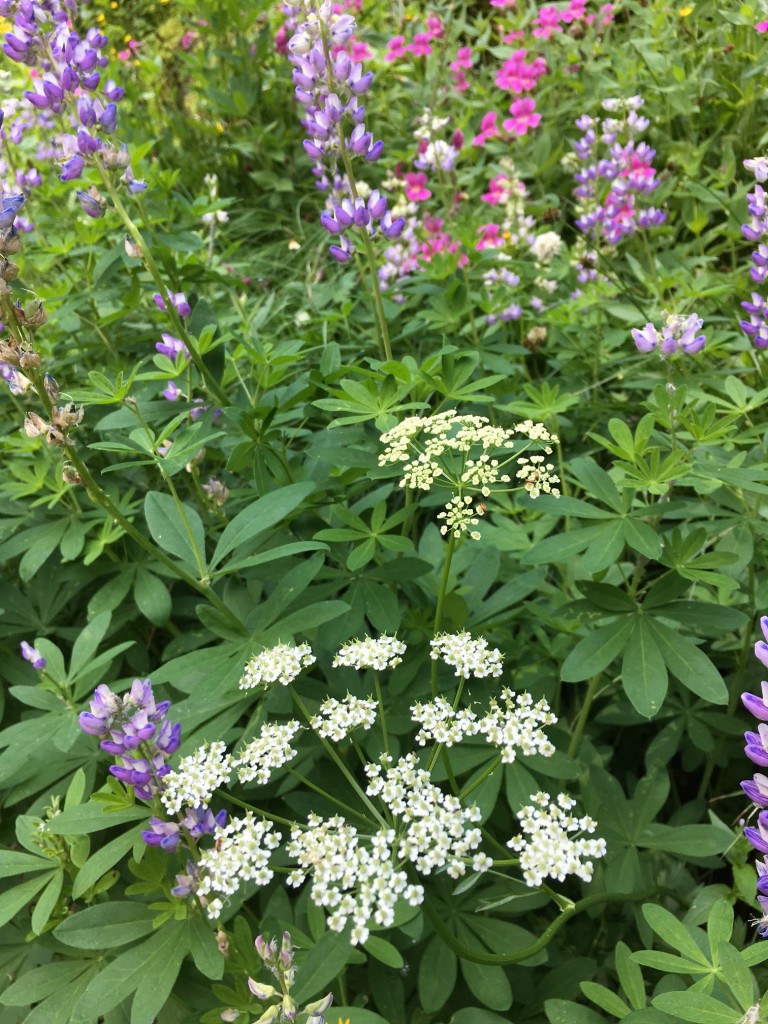 There were so many flowers in bloom of all shapes and colors. There is a creek running down the hillside which provided the background soundtrack of babbling and rushing water. There were many, many insects including a hummingbird moth that we observed for some time.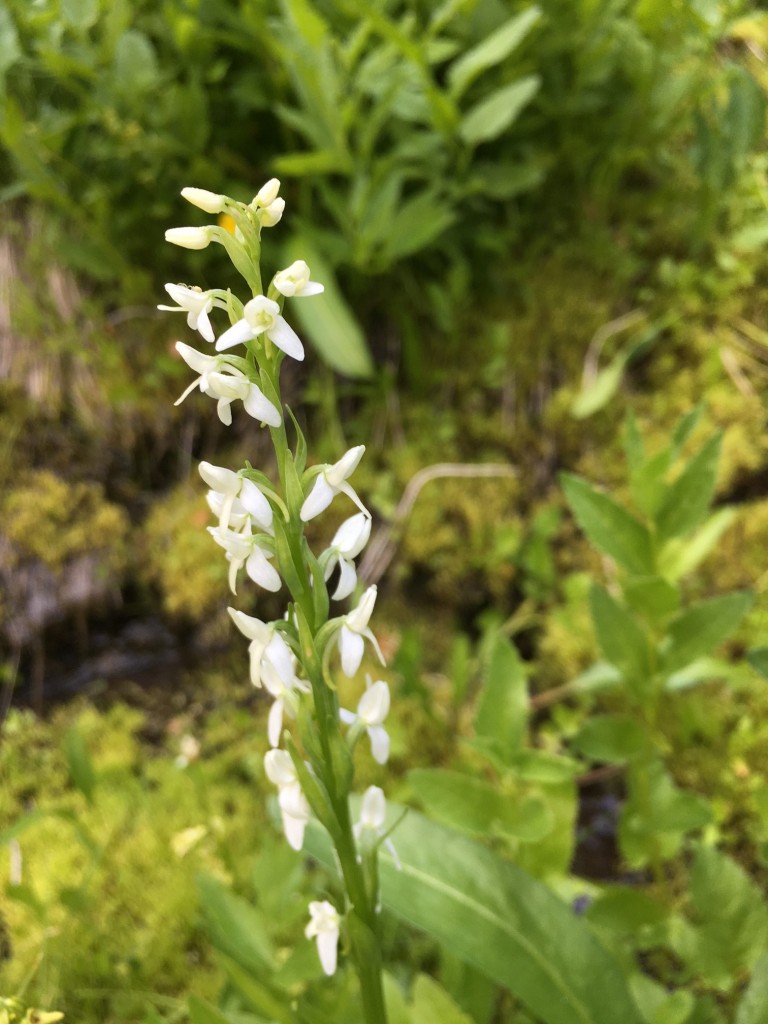 I was super excited to discover a "new to me" wildflower growing in abundance along the trail. The White Bog Orchid was so delicate and beautiful! I'm hoping to add it to my nature journal soon.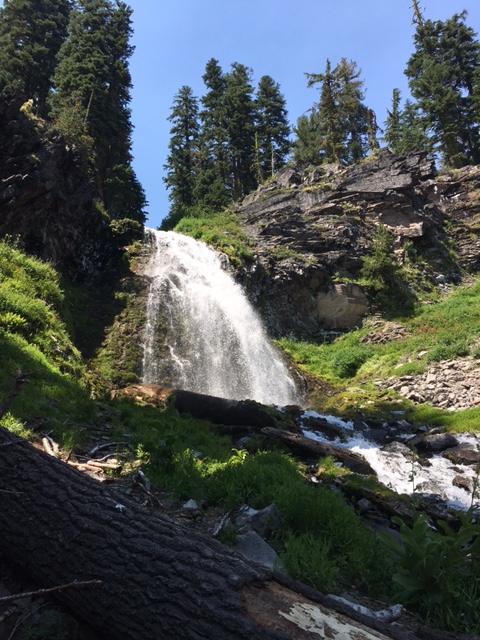 Our last stop before heading back home was Plaikni Falls. This is on the east side of the lake and it's a very easy two mile round trip hike on a fairly flat trail. The falls themselves are a cascading series of falls that you can hike to the base of and then look up to the top. We sat on some rocks and let the cooling mist get us a bit damp. People were taking off their boots and soaking their feet in the icy water. I was glad we had saved this for the rather hot afternoon.
I know we'll be making more trips here in the future since it is an easy hour's drive from home.
You can read my previous entry for Crater Lake Here: Crater Lake National Park Tips and Images