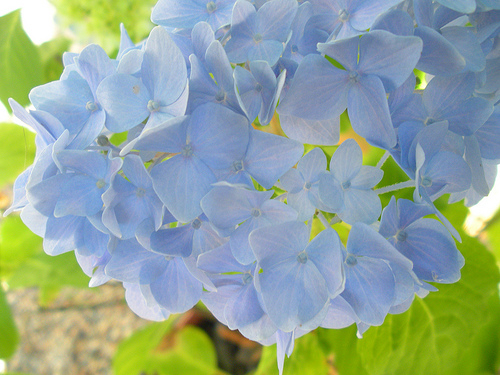 So as I walked through my garden this week I realized that having a garden is like watching an awakening of a new life. When we plant a seed, we know in our head that it will produce a particular kind of plant. After a period of time we know that it will grow into a flower or veggie. But have you stopped lately to consider just why it does that? That life comes from somewhere…it is not mere mechanics. I choose to give all the glory to the Master Gardener in heaven. Here are some of His creations that have come to life in my yard.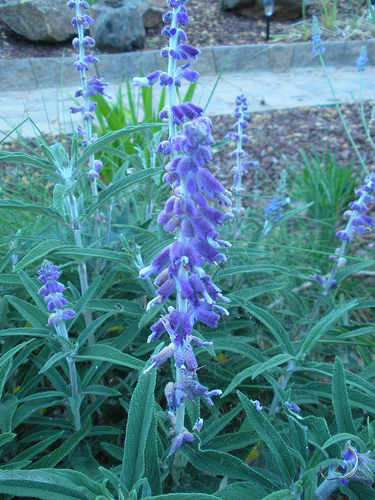 Sometimes I choose a plant because of its color, sometimes its fragrance, and sometimes its texture. My new Sage has it all…another bee loving plant in our remodeled frontyard. I love this plant and I hope it continues to grow right where it is in the middle of my walk-way plantings.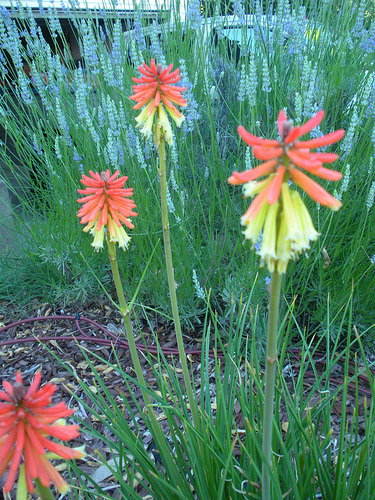 This plant is Mr. A's favorite and he asked if we could add it to the front yard when we were planning the new beds. This Red Hot Poker is a favorite of the hummingbirds. I actually thought it was dead this past winter because it didn't look at all like it had any life left in it but here it is….glorious. You can see my English Lavender in the background as it is bursting with blossoms and bees.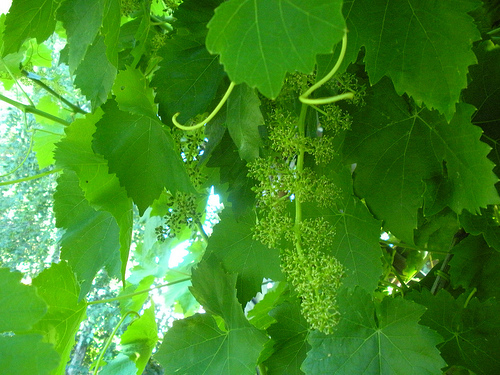 Our grapes coming along strong. In fact, we had to cut them back already because they were overwhelming the corner of the garden where we sit in their shade. We have a couple varieties planted but I am pretty sure these are the Thompson seedless…good eating grapes.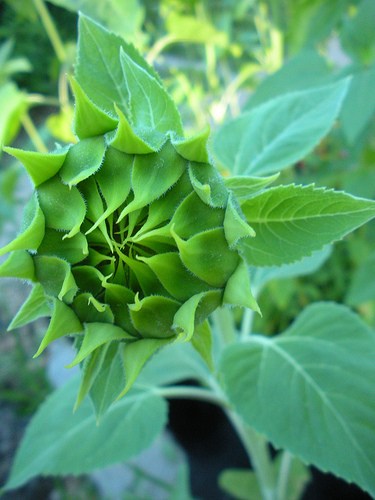 Sunflowers by the dozens are all starting to form in our bee garden. Wake up sunflowers!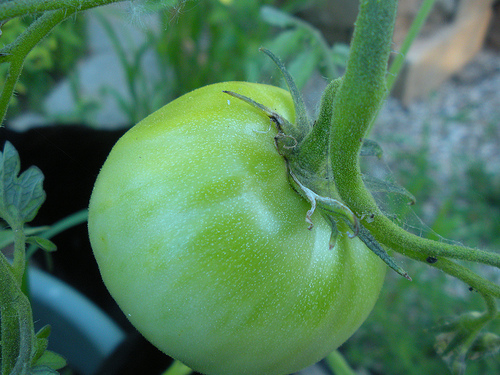 Tomatoes are green but hold the promise of being sweet juicy morsels soon.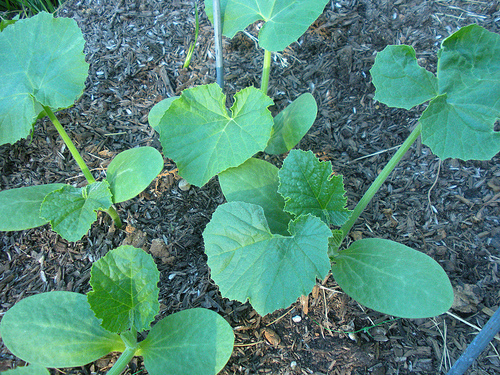 Pumpkins in the Three Sisters Garden are growing by the minute. We had a few days of hot hot weather and they loved it. I am thrilled they are looking so great!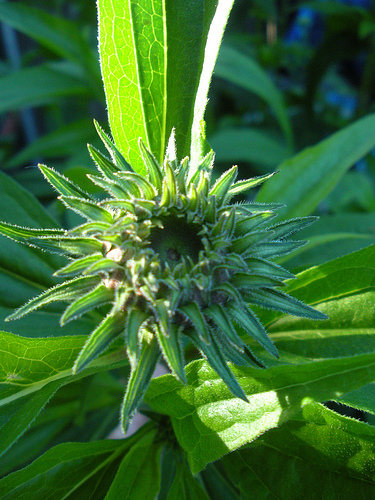 We have coneflowers that are almost taller than I am this year.I think the buds are almost as pretty as the flowers but the bees are waiting on the real thing.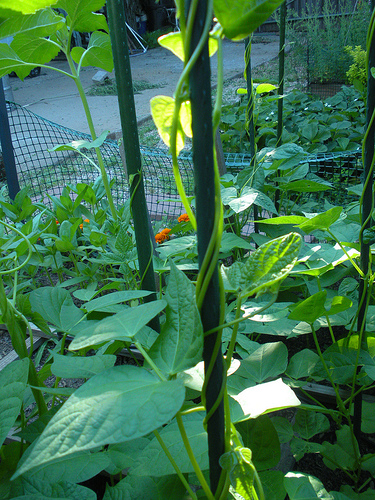 Our pole beans are holding on tight and climbing towards the summer sky. I swear I put the poles in and the next day they were already half way up….I need to do a time lapse. My morning glories are doing the same thing out in the other garden.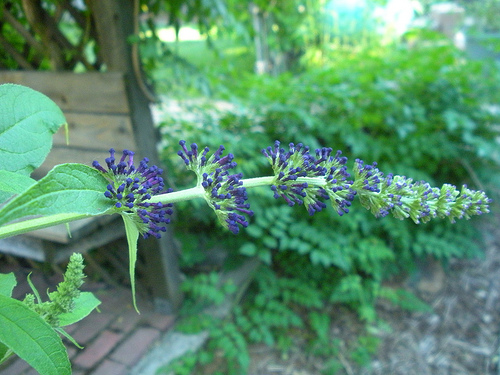 The Butterfly bush is going to be in full bloom soon. We planted three new bushes this year and I love the graceful way they grow. I am not a tidy gardener so it is fine with me that they sort of grow as they wish. My garden this year is by far the most free-flowing of all gardens. I decided it is more fun not to try to control everything.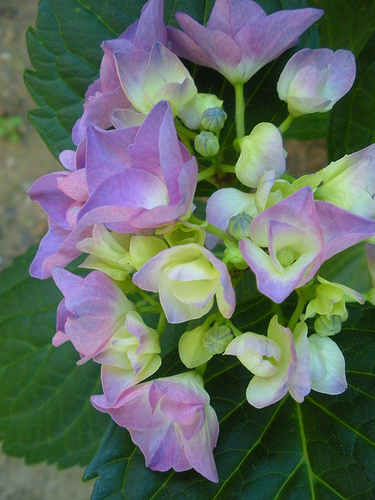 One last hydrangea image….especially for my hydrangea loving friend Tricia.
Hope you enjoyed your stroll through our gardens this week. We had two inches of rain last night so I am glad that I got out and took the photos a few days ago. We never get that much rain in June so it continues to be an unusual year here in Northern California.



Jami's Tuesday Garden Party meme is open from Tuesday to Thursday so there is still time for you to jump in and participate!