Brand New! Outdoor Hour Challenge
Sage Herb Nature Study
Sage is a common medicinal and culinary herb in the mint family. It is attractive to bees, butterflies, and birds. Sage is a wonderful addition to your garden and is easy to grow for even beginning gardeners.
Sage is a drought tolerant evergreen plant or shrub that grows approximately 2 feet tall and 3 feet wide. It can become a woody shrub if you don't keep it trimmed. You can grow sage in well-drained areas of your garden that have lots of sun.
Here are a few ideas for observations to get you started in your sage study:
What is the height of the sage stem? Feel the shape, color, and thickness of the stem. Note the arrangement of the leaves on the stem.
Look at the sage leaves and observe the shape, color, and size.  What is the texture of the leaf?  Taste a few of the fresh leaves if possible. Crush a few of the sage leaves in the palm of your hand to bring out the aroma.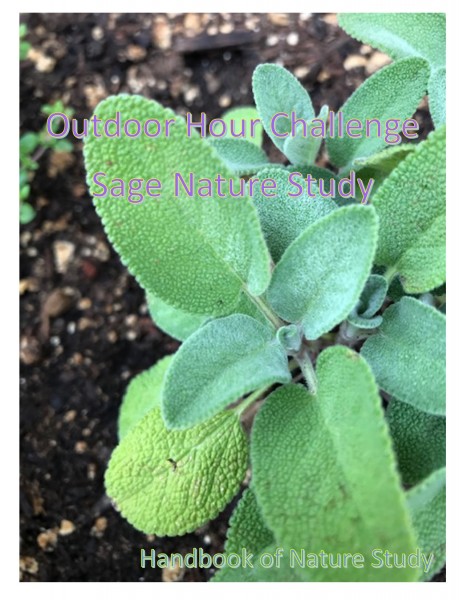 Remember that the rest of the challenge is available to Ultimate and Journey level members here on the Handbook of Nature Study.
You will need to sign into your Ultimate or Journey level membership to see the herb ebook download.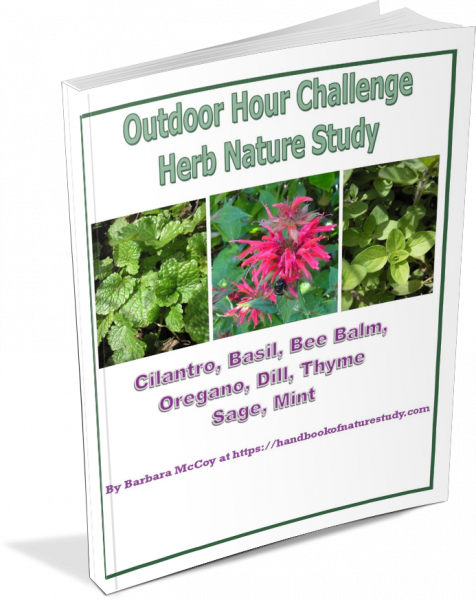 Once you download your ebook, you will have complete access to the challenge. This includes additional links, resources, study ideas, and printables.
Outdoor Hour Challenge-Herb Ebook: Download the cilantro sample here.