I received my Renee's Garden order not too long ago and I'm getting ready to put those seeds in the ground…or in pots to transfer once the weather warms.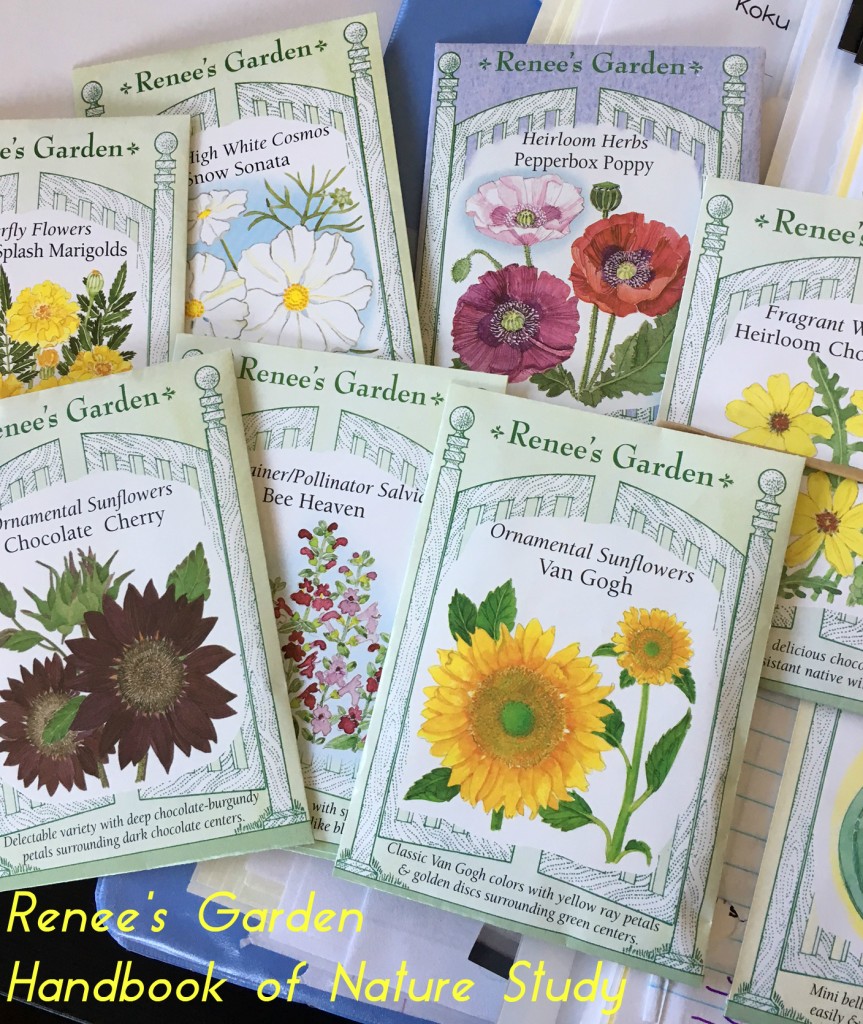 We've been in our current location for 3 years and I'm just now starting to grasp how to create a wildlife friendly habitat and garden in a Zone 2/3 climate. Originally I did the research on my Central Oregon gardening zone and the charts showed it was 5A. No way can I go by that designation! The old-timers here with successful gardens say that a more accurate designation is probably a Zone 3 but sometimes a Zone 2. This is because we have many summer nights that dip down to near or below freezing. I now make sure any plants I grow will have a fighting chance, which means looking at the plant tag to make sure it can survive at -20 or -40 degrees F.
>>>>>If you aren't sure what gardening climate zones are, you can read more here: USDA Hardiness Zones.
It's important to purchase plants, trees, and seeds that will thrive in your climate zone or you'll be wasting your time (and money). I'm sharing all of that to help you see that I live where I won't be able to grow a vegetable garden without the help of a greenhouse. So, I am focusing more on growing a colorful flower garden that will grow and bloom within our very short growing season.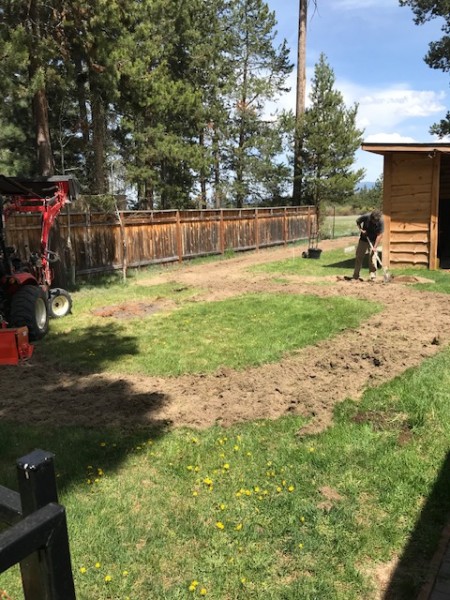 This year I chose my Renee's Garden seeds with a new purpose. My husband and I are rototilling about 1,200 square feet of grass area to create large garden box plots for flowers that will be attractive to bees, butterflies, and birds.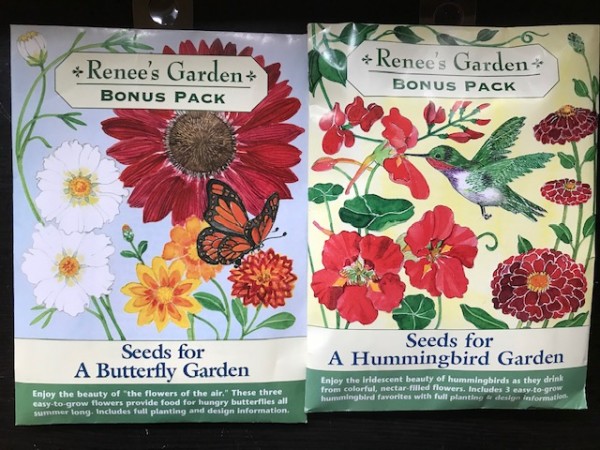 Here are the Renee's Garden seeds we chose:
Please note that I receive some of the seeds as a promotional thank you from Renee's Garden. I have purchased and used her seeds for many years now and I'm never disappointed.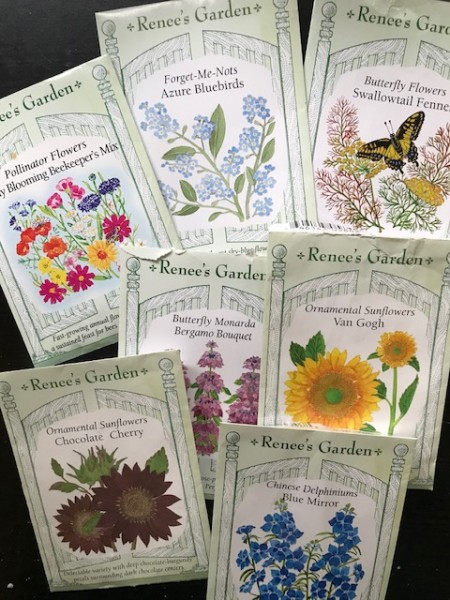 Gardening is such a therapeutic activity during this pandemic. As our planting deadline approaches, we are working furiously to get the beds ready to give all these amazing plants a good shot at growing and thriving in our crazy short growing season.
Are you dreaming of a flower garden this year? I highly recommend clicking over to Renee's Garden to look for your seeds. It's not too late to order and get them going in your yard. See if your children want to pick a few seeds for their own little flower garden or even just a container garden on your porch, deck, or balcony. The magical experience of planting a seed and seeing it spring to life is something powerful to children.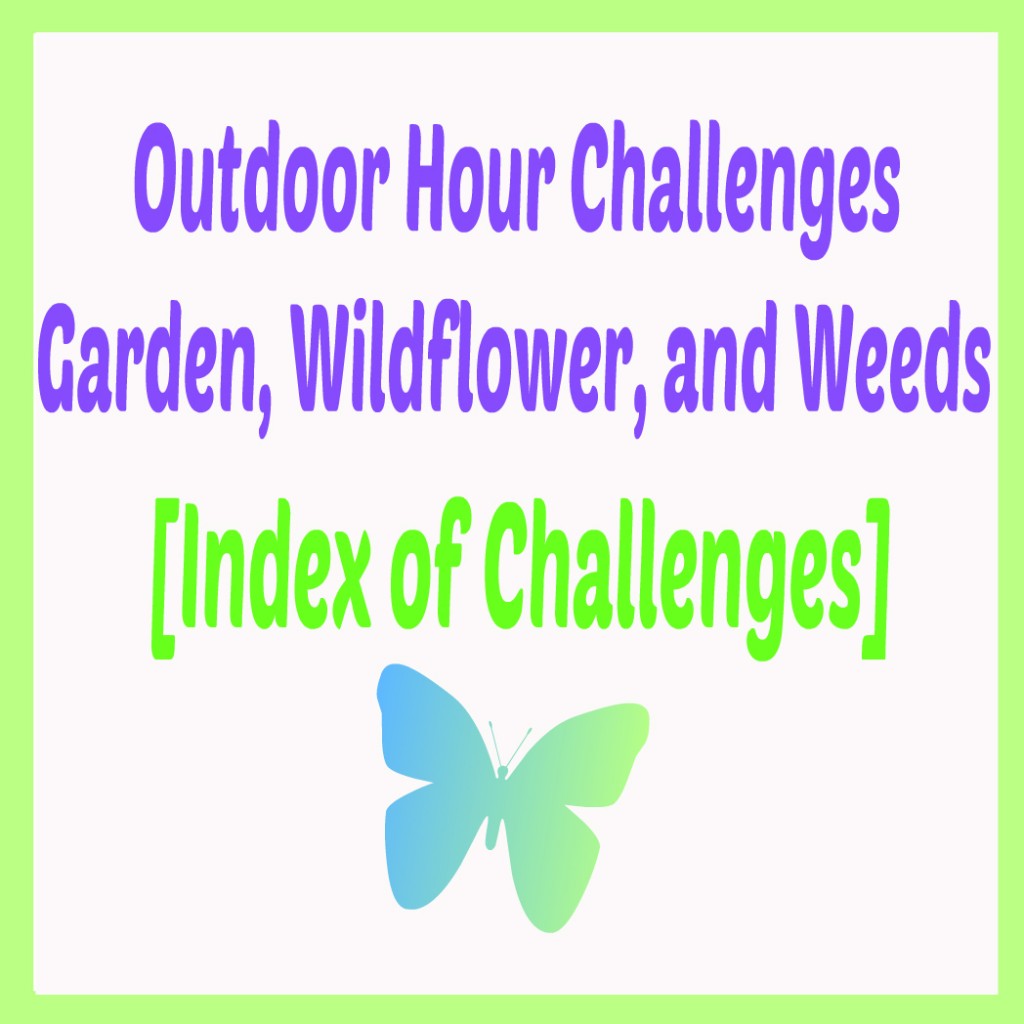 Click over to my garden resources and see if you find some inspiration to get you going.