A simple homeschool plant life nature study learning the parts of a flower. Flowers are a wonderful first nature study topic for many children, especially those flowers they find and ask about on your creative nature walks or even in your own backyard. Keep it simple and fun!
"All the names should be taught gradually by constant unemphasized use on the part of the teacher; and if the child does not learn the names naturally then do not make him do it unnaturally."

Handbook of Nature Study, page 456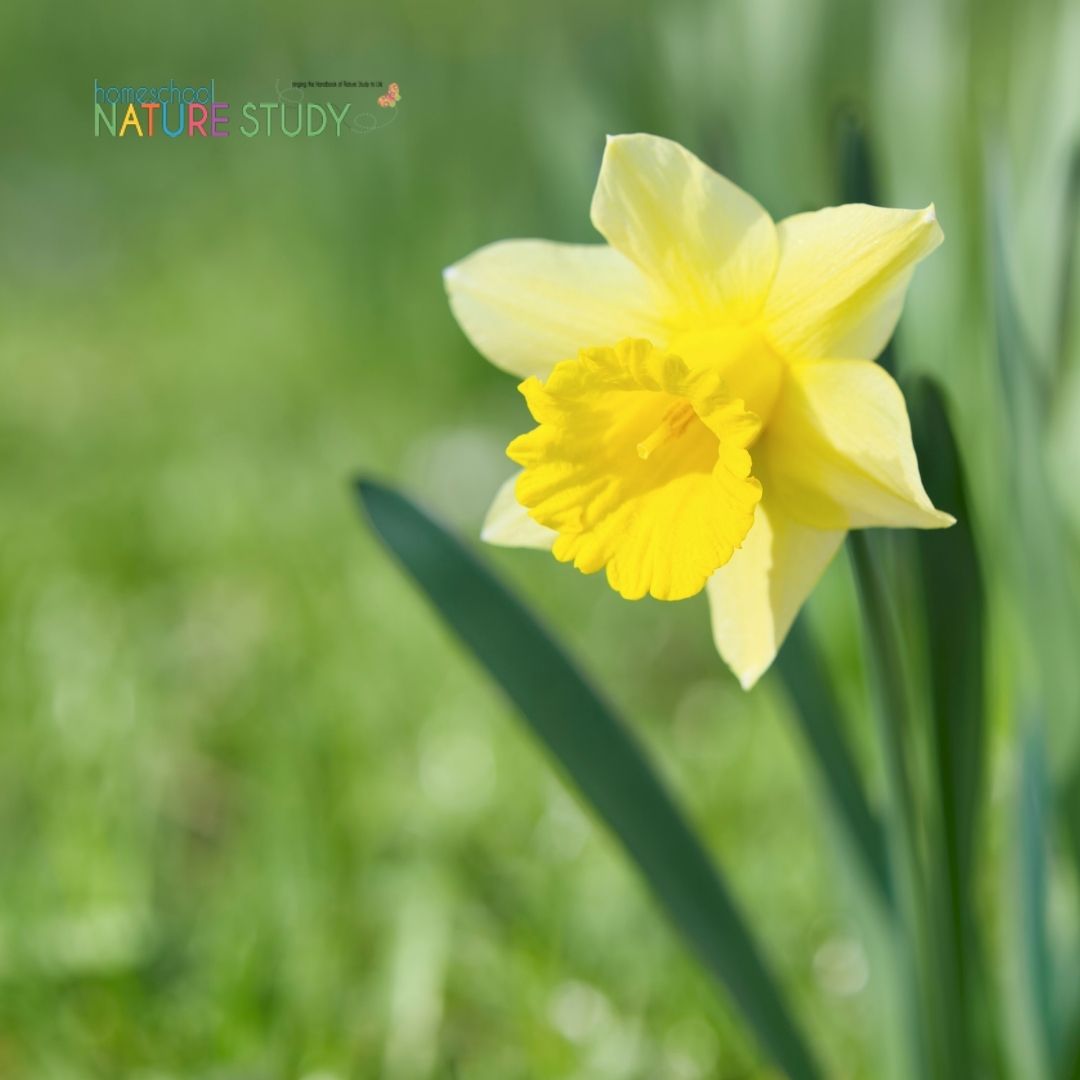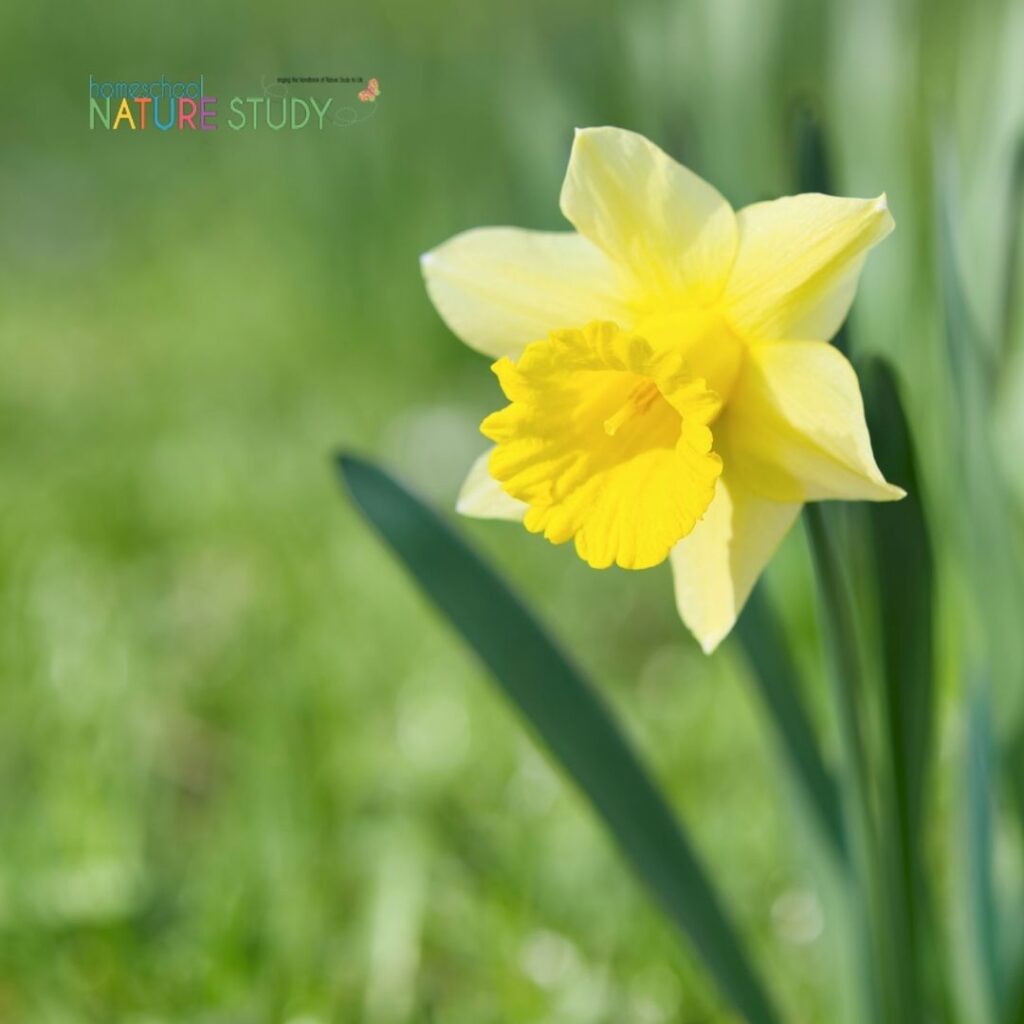 Plant Life Nature Study – Learning the Parts of a Flower
This plant life nature study is going to be helpful to all families as they strive to learn the technical names for flower parts. Make sure to read the pages in the Handbook of Nature Study and look up the link in the challenge with a printable with the flower parts labeled. Don't make this too much of a drill or memorization assignment. As the need arises, use the proper names for the flower parts as you go through your outdoor time and find garden flowers or wildflowers to observe.
More Flower Nature Study Activities
You will also enjoy this parts of a flower printable from our friends at The Homeschool Scientist.
Our sister site, You ARE an ARTiST, has a parts of a daffodil art lesson included in the I Drew It Then I Knew It Science series with Nana.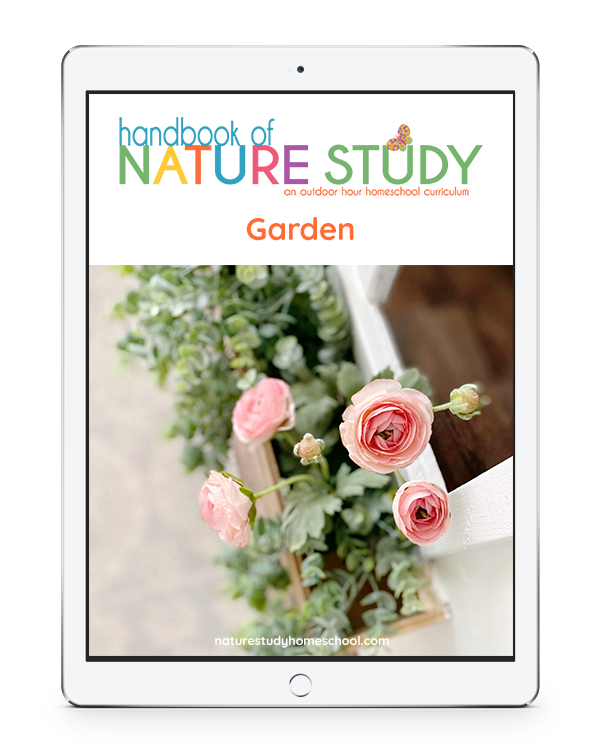 Homeschool Nature Study Lesson Plans
If you are a member here at Homeschool Nature Study, you will find this plant life nature study flower challenge in the Garden Flower and Plant Curriculum ebook in your membership library. In the ebook you will find a custom notebook page designed for use with this particular challenge.
 Published April 2016 by Barb