End of July Garden Update
-Renee's Garden Seed Review for 2016
Please note that I received free seeds as part of a promotional privilege from Renee's Garden Seeds. I am going to share my honest opinion of seeds we have used for many years.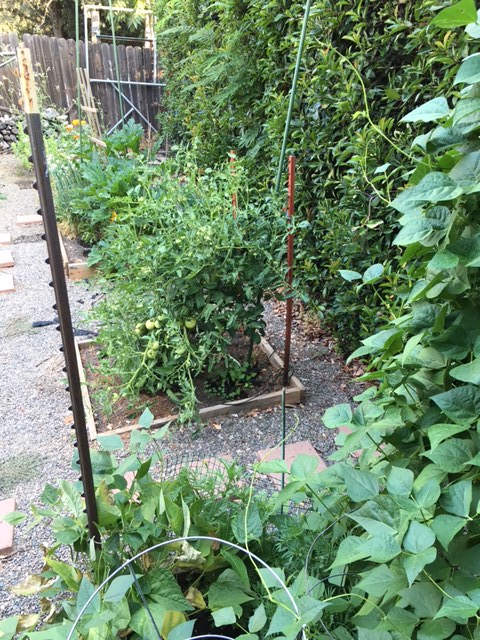 What did we plant this year?
Blue Lake Heirloom Pole Beans – So far we have only lush looking plants and no beans to harvest. We planted these on 5/23 so we should have seen some beans forming. I'm not sure what is going on with these.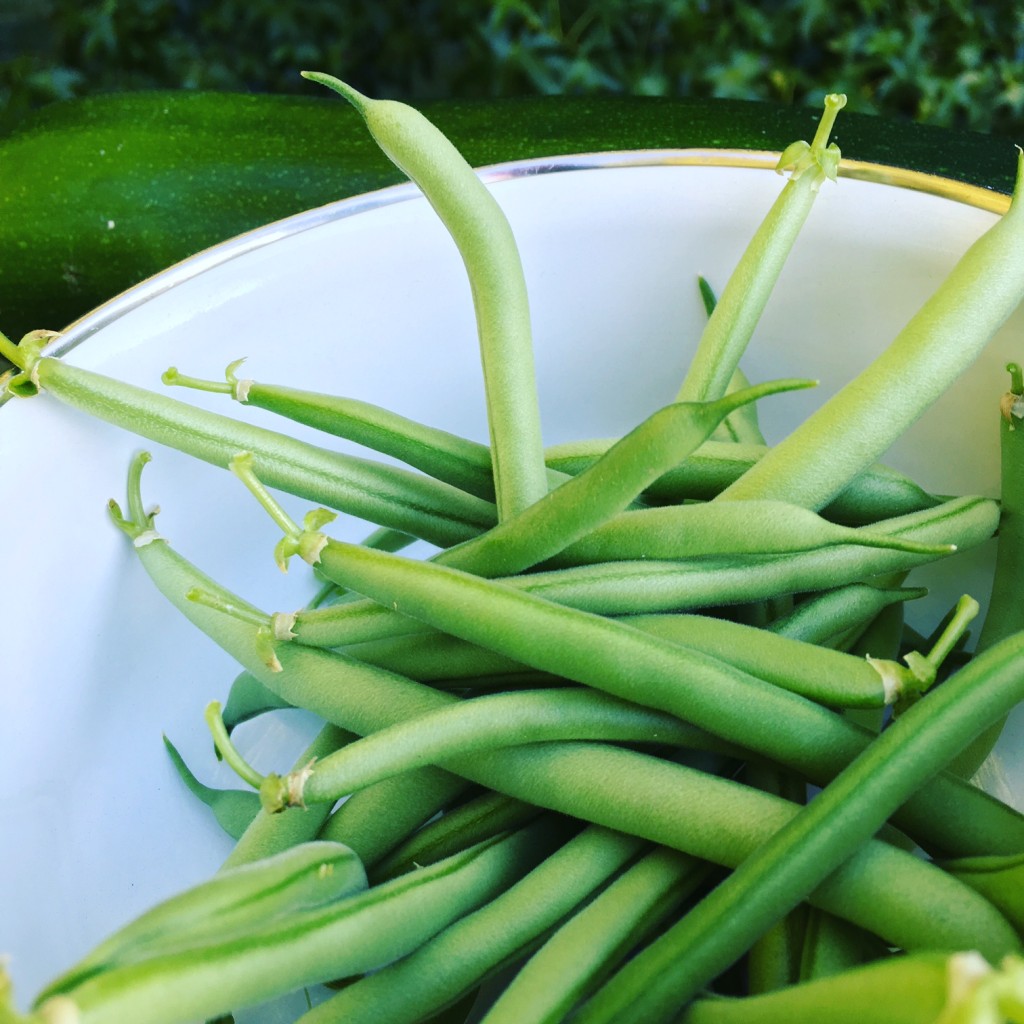 Classic Slenderette Bush Beans – This are a winner! We have been enjoying this easy to grow and pick variety for over a month now. They are tasty, tender, and I find them super easy to pick. The plants are compact and have given us an abundance of beans.
Pandorino Italian Grape Tomato – I planted these in the wrong spot and they are shaded by the zucchini. The plants are starting to look great so maybe there is still hope that they will produce some tomatoes soon.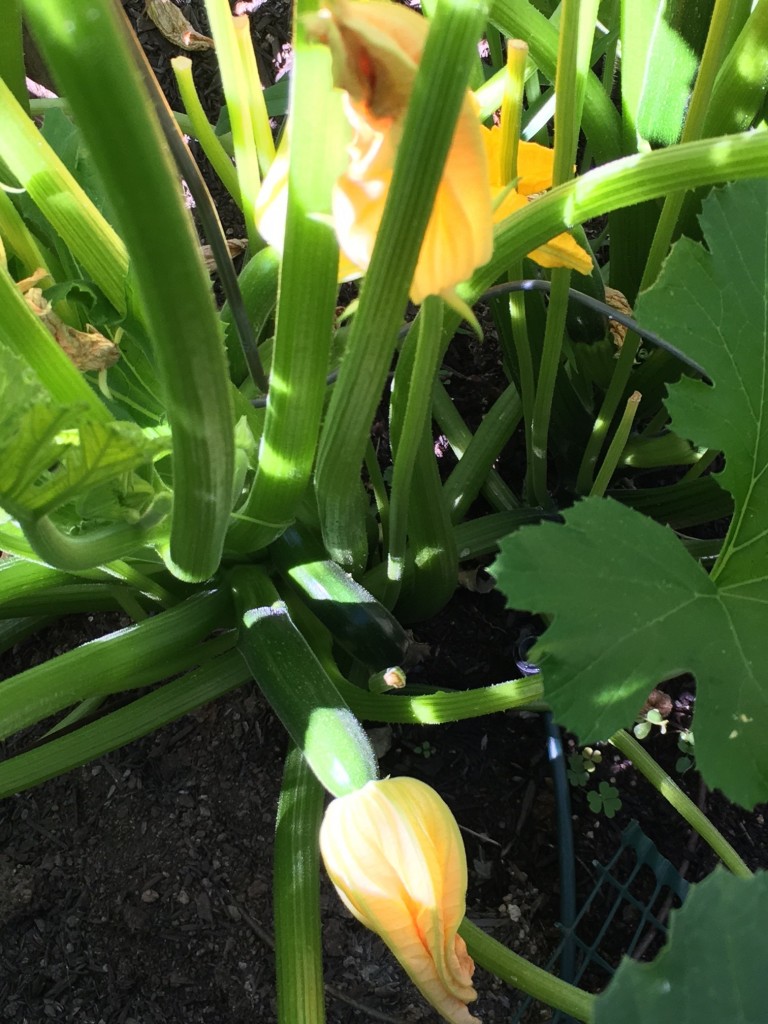 Raven Dark Green Zucchini – Yum, yum! We are eating this zucchini every other day now that it is producing. The plants look great and the zucchini is easy to pick and tastes delicious!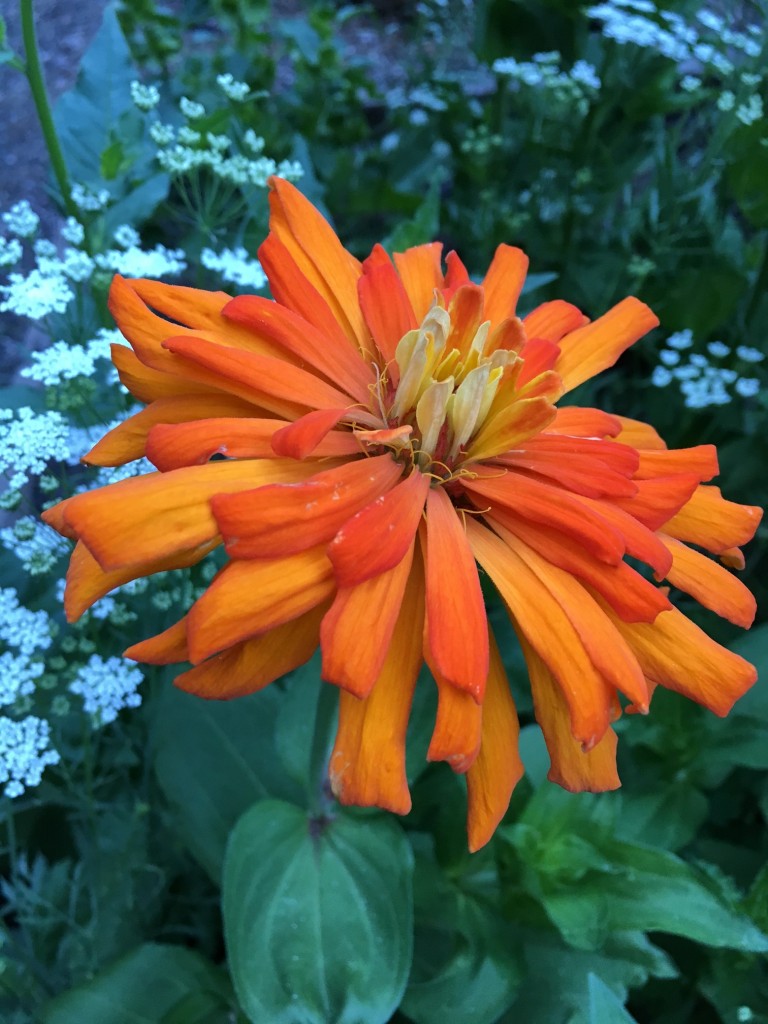 Sundancer Sunflowers – These are growing well but no blossoms yet.
Scarlett O'Hara Heirloom Morning Glory – This is such a pretty color flower and it is just getting started blooming. I am going to enjoy it for some time to come.
Snow Sonata Knee High White Cosmos – These are something new we are trying and they look healthy…hopefully some flowers soon!
White Wonder – Heirloom Double Feverfew I can't find any of these growing in the box…maybe I'm missing them and they will come up later.
Mighty Lion – Butterfly Zinnia Amazing flowers! This is my favorite new zinnia ever. The flowers are so large and orange that you can't help but be happy when you see them in the garden.
Paradise Mix Echinacea – Butterfly Flowers This is another one that doesn't seem to have grown.
White Bishop's Lace- Butterfly Flowers Pretty flowers! This is another new flower in the garden box and you can be sure it will be grown again!
I am loving my garden this year…in the actual square foot garden boxes. The last few years with the drought we have been unable to plant a real garden so this is a delight.
If you are creating a garden journal or using your garden as your nature study subject this summer, I highly recommend the notebooking pages linked below. Please note these are my affiliate links.
Note these are affiliate links to products I love!

Download a FREE sample of A-Z Animal Notebooking Pages from NotebookingPages.com.
Save
Save
Save
Save
Save
Save
Save
Save