Renee's Garden Seeds Update – End of Summer 2020
Our spring was spent building a new section of garden that would be attractive to birds, bees, and butterflies. Renee's Garden seeds played a big part in filling our new garden beds with color, variety, and beautiful flowers. (See our start to the garden in this entry: Renee's Garden 2020.)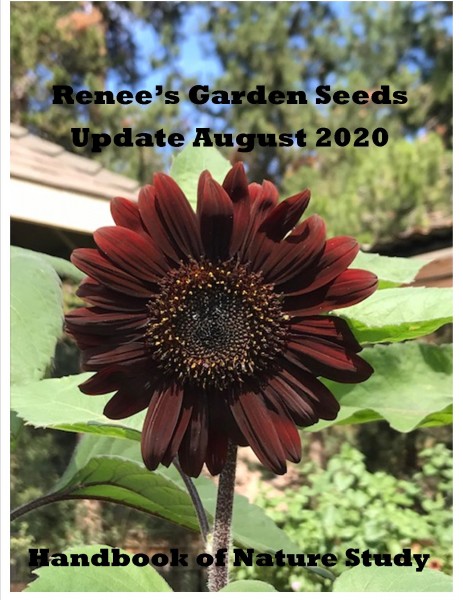 Because of our harsh climate zone, we've struggled with finding garden plants that will survive through the cold, long winter we have in Central Oregon. Our solution is to plant both a mix of annual and perennial flowers, as well as native wildflowers and shrubs. This strategy has worked in our front yard and now we're continuing that mix in our back garden.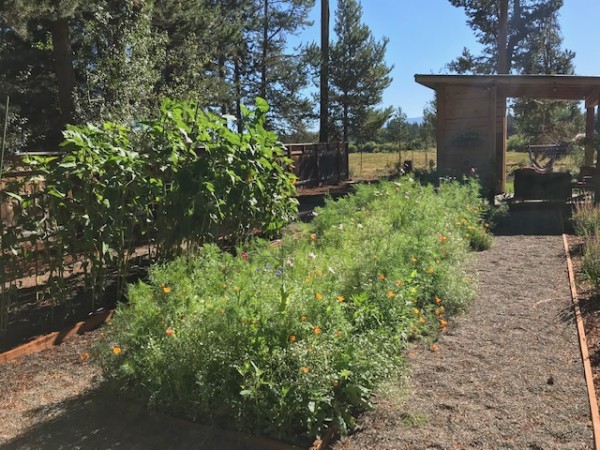 Earlier this year, we rototilled and cleared about 1,200 square feet of scruffy grass and then proceeded to build two long, narrow garden boxes. Our aim was to make it not only more beautiful, but to have a more attractive garden space for bees, birds, and butterflies. A bonus side benefit is that we now have a peaceful spot to sit in the garden to enjoy all of the creatures that visit.  The birds love the bird bath for drinking and bathing and they will often come even with us sitting close by.
Here are some of the Renee's Garden seeds we chose:
Rainbow of California Poppies: This variety of poppies is now my absolute favorite! I love the pastel colors that are in this mix and I go out every day to see which ones are blooming. They are thriving in our climate which is surprising but very much appreciated. I will be planting more of these in years to come.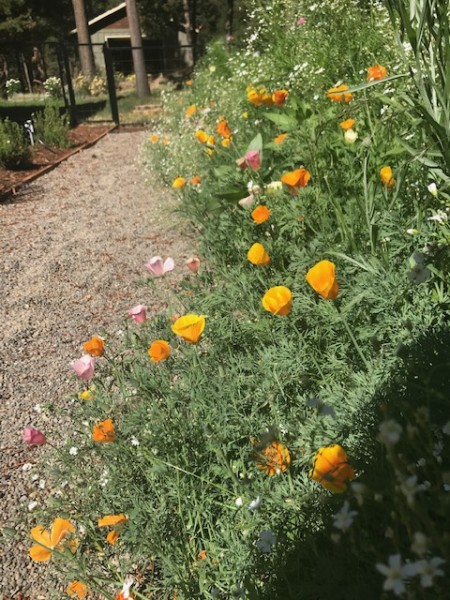 Early Blooming Beekeeper's Mix: We enjoyed this mix so much last year that we added it to the list again this year. The sweetly colored flowers are hardy enough to last through our very cool summer nights.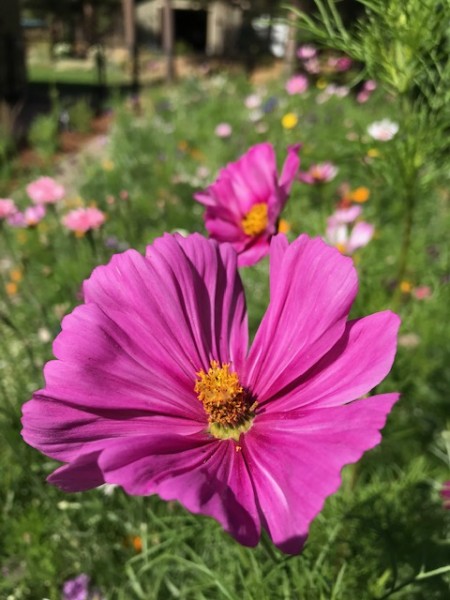 Seeds for a Butterfly Garden: I think I planted too many seeds in our box but the sunflowers and cosmos don't seem to mind. The zinnias are growing up under the cosmos and need to lean way out to reach for the sun. If I did this combination again, I would plant far fewer cosmos. Still, I'm anxious to see how the sunflowers do once they start blooming.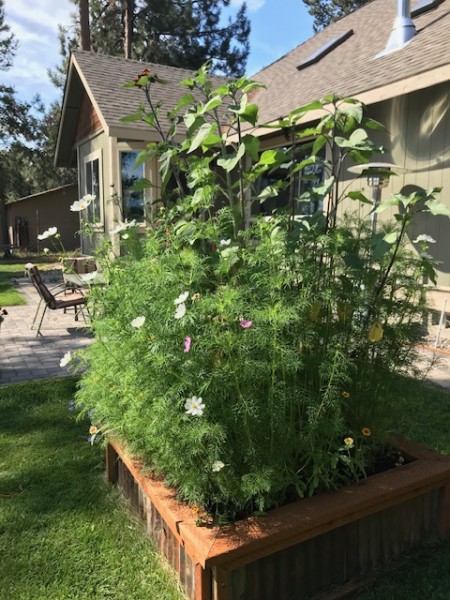 Chocolate Cherry Sunflowers: LOVE this sunflower! It's an all time favorite of ours that we grew in California and it thrives here in Central Oregon as well.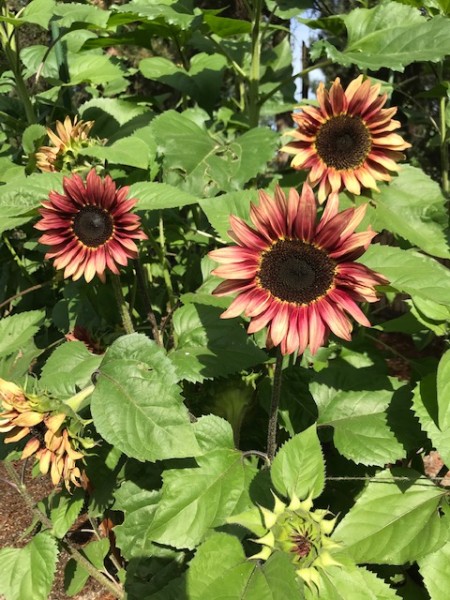 Van Gogh Sunflowers: This sunflower with the quintessential shape and color is attracting bees and various other insects to the new garden. The finches are stopping by to nibble on the leaves too!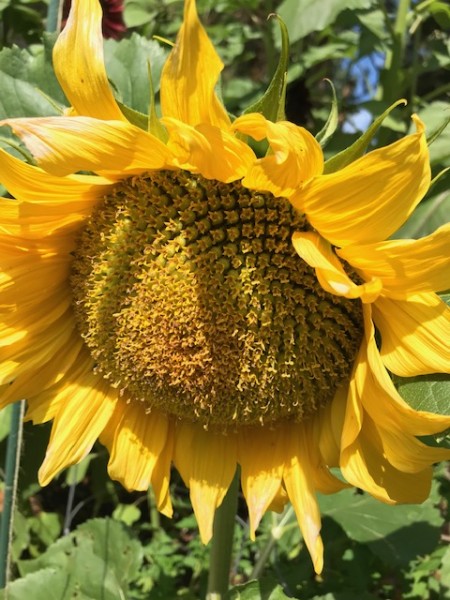 Heirloom Blue Delphiniums: These seeds have sprouted and are growing….slowly. I'm not sure what to think and I will have to update you later in the season as to whether they actually bloom or not.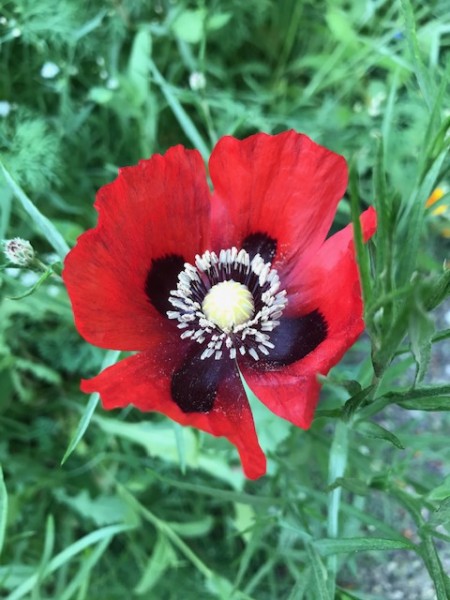 Heirloom Pepperbox Poppies:  This is our second year growing these magnificent poppies in our back yard. There are a variety of colors and shapes in the packet, producing gorgeous blooms that the bees buzz around all summer long. I highly recommend these poppies.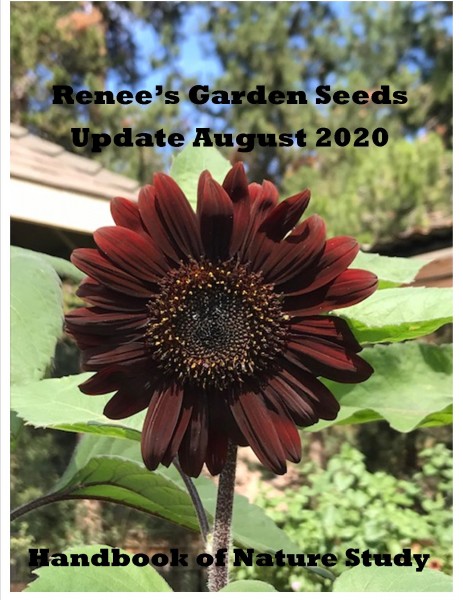 Please note that I receive some of the seeds as a promotional thank you from Renee's Garden. I've purchased and used her seeds for many years now and I'm never disappointed.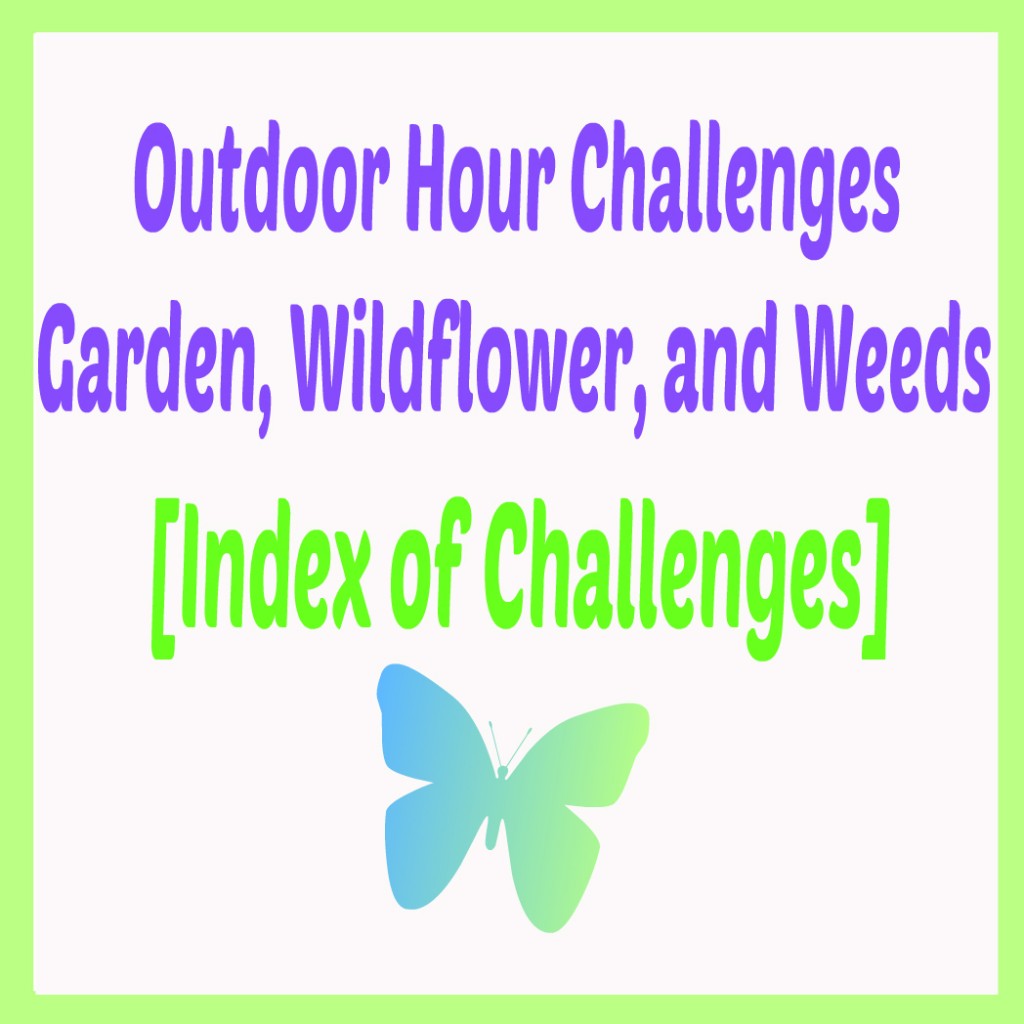 Click over to my garden resources and see if you find some inspiration to get you going.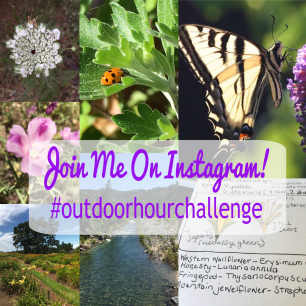 I post lots of images of the garden on my Instagram account. Click over and follow if you're on Instagram. Also, if you tag your photos with #outdoorhourchallenge, I'll stop by and see what you are up to in your nature study.