Autumn Nature Study
Autumn Ebooks!
It won't be long until it will be time for some awesome autumn nature study! Members here on the Handbook of Nature Study can look in their Member's Library for the five autumn themed ebooks available for downloading.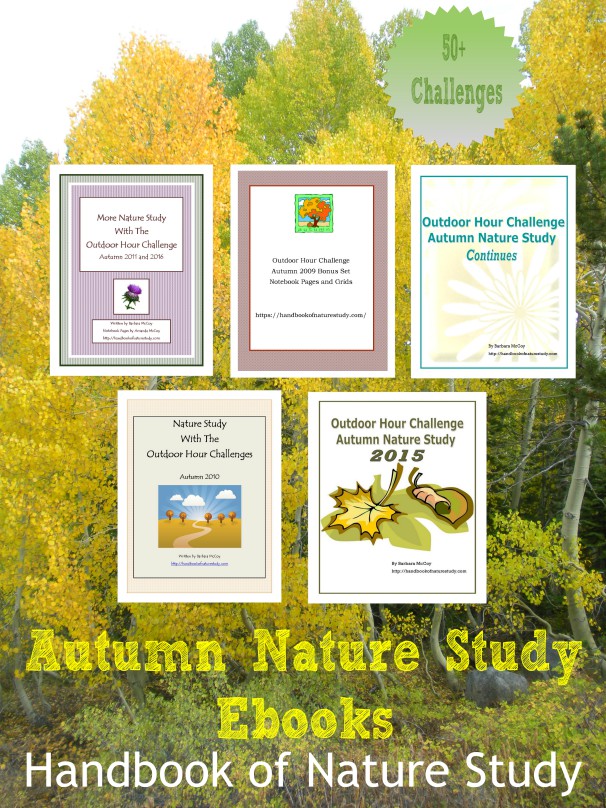 I'll list the autumn themed ebooks below and if you want to click over to see the specific topics covered, you can easily do that by clicking the book title.
Autumn Nature Study Ebooks Available
1)      Autumn 2009  – Download the free notebook pages to go along with the autumn nature study ideas.
2)      Autumn 2010
3)      Autumn Nature Study Continues
5)      Autumn 2015
If you are new to the Outdoor Hour Challenge and would like to purchase a membership, you can click the graphic at the bottom of this post. Don't miss the discount code!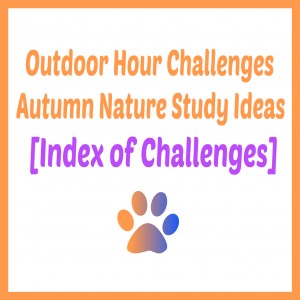 For a complete list of autumn season nature study topics, you can click the Autumn tab at the top of the website.
Use the discount code AUTUMNFUN2021 for $5 off your Ultimate Naturalist Library membership. Code will expire on 9/17/2021.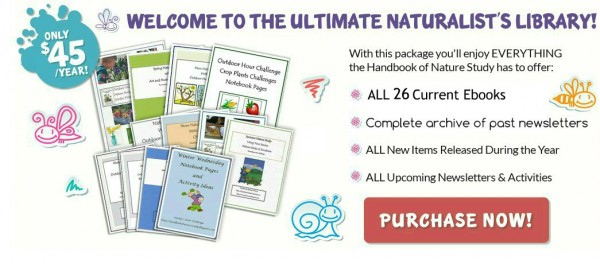 If you'd like to have access to all of the autumn ebooks, you'll find them all in the Ultimate Naturalist Library membership.
Please note:
This is the last autumn season that the ebooks will be available here on the website. If you are a member, please download and save the ebooks for future use!