This week's Outdoor Hour Challenge was to do a robin nature study…but where were the robins? Just a few weeks ago we counted six for our Project FeederWatch count. We saw forty-two during the Great Backyard Bird Count this year in February. This week….zero. We have been vigilant about looking but they are gone from our neighborhood now. So what to do?
We were out looking for any birds this morning and we were surprised to see that our neighbor's trees were full of Cedar Waxwings! We have learned that they visit us on their way south and then again northwards. The interesting thing, according to our family's records, we usually see the big flock come through during the GBCC in February. We did not see them this year at all until now. What does that mean? Not sure but it will be interesting to see what happens next year.
Would you like to see our Cedar Waxwings?

They filled three trees and were munching on the "nuts" from the pistache tree that have lasted all winter…just waiting for them to come and polish them off before the next growing season. What a wonderful provider they have!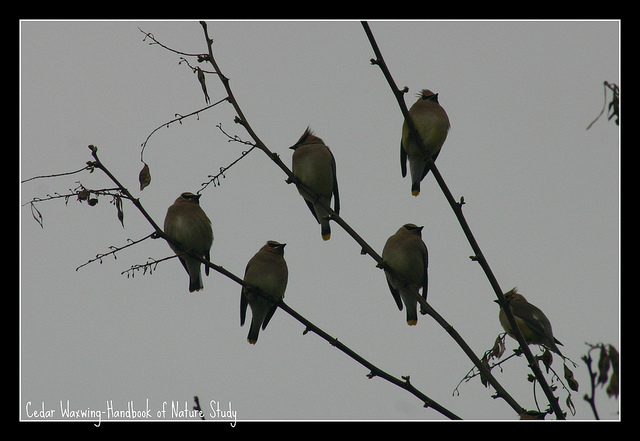 Yes, we had very gray skies this morning but it wasn't very cold. They sat resting and eating for quite some time and I was able to get up close to take a few colorful photos of them as they sat in the tree. Don't you just love their yellow-tipped tails? I could really hear them making their very unique buzzing sound. Do you want to hear? Here is a link to AllAboutBirds and you can click over and hear what I heard…click the "high pitched hissy whistle" and that is exactly it.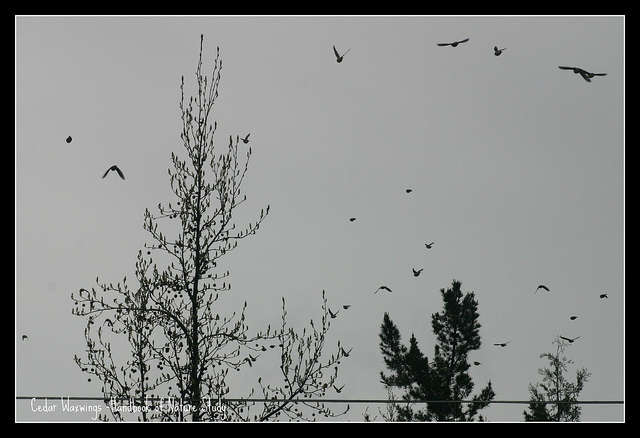 Then in a blink of an eye, they were off again. I was amazed at just how fast they flew away in a flock. What a great experience we had this morning! I am forever grateful for the Outdoor Hour Challenges. I know that if I had not started this adventure with all of you that I would have missed out on so many deeply memorable times with my family.
It spurs me on to get outside and this month I have enjoyed joining in with Debi at Go Explore Nature and her #GetOutside project…a photo scavenger hunt. This simple project has already brought such joy to our family. It has encouraged us to think about how we can incorporate outdoor time each day in the month of April. I hope you will consider jumping in with us and take a few minutes to read more about the way it works on her blog. You can see all my entries in my Flickr Set: April GetOutside Project.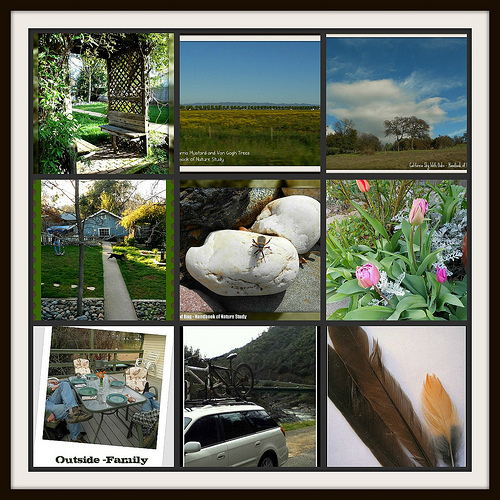 Another great week of nature study with my teenage sons.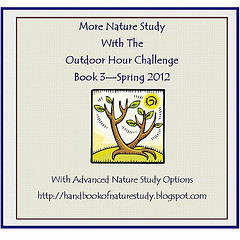 Don't forget to share your April Outdoor Hour Challenge blog entries with the Outdoor Hour Challenge Blog Carnival.You can submit entries directly to me if needed: harmonyfinearts@yahoo.com