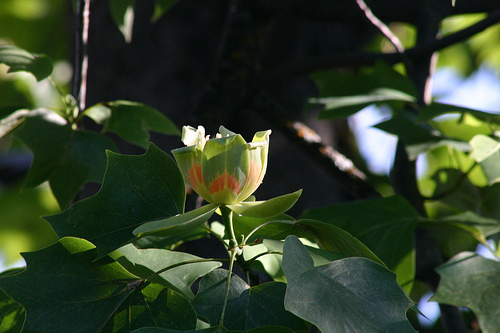 Our tulip tree is blooming like crazy! I have never seen so many blossoms on this tree and the bees have noticed too. The buzzing starts as soon as the sun rises and continues most of the day.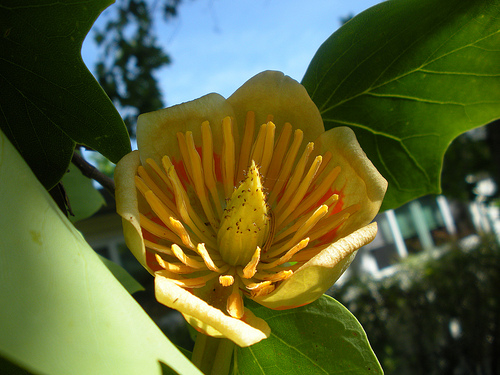 Wouldn't you want to buzz around this blossom and collect some pollen too? The colors and patterns are very impressive if you take the time to observe them up close. You can see clearly the inner part that will become the helicopter seeds in the fall right there in the middle of the blossom.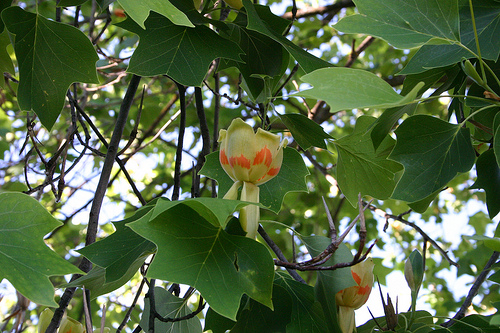 You can see how the sepals bend back and expose the flowers. The design of this flower truly shows the finger of our Grand Creator.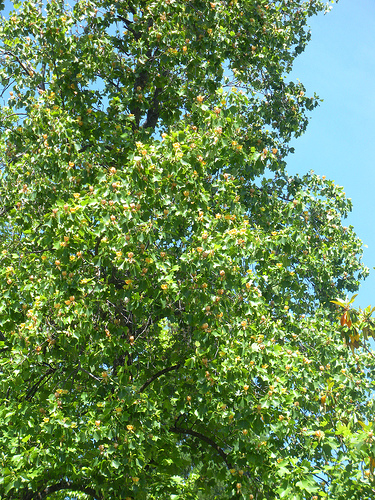 Here is a view of the tree with all the flowers….it is amazing the difference between the seasons in this tree.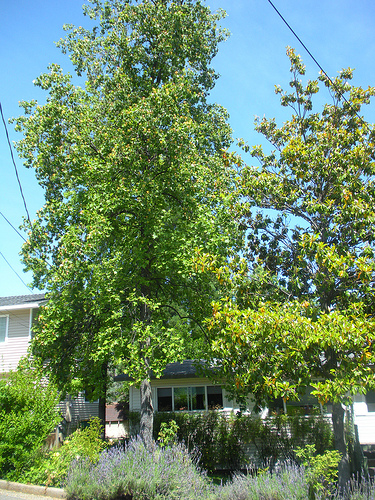 Our next update will be with the Summer Series of Challenges.
Barb-Harmony Art Mom