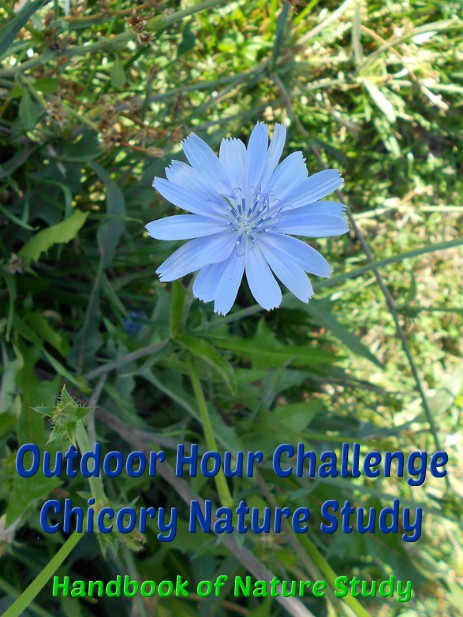 Outdoor Hour Challenge
Chicory Nature Study (from the Wildflower Set #2)
Inside Preparation:
Check to see if you have chicory (cichorium intybus) in your area by looking at this range map: USDA.
Use this website to get to know a little about chicory and what it looks like: Chicory.
Advanced study: Research how the roots of this plant have been historically used as a substitute for coffee! Here is a website to get you started: What is Chicory?
Use the chart in the ebook to look up chicory in the suggested resources.
Outdoor Hour Time:
Look for chicory in the full sun and in a dry habitat. They prefer to be near hot rocks or other debris in soil like at a roadside. They can also grow in pastures and other unmowed grassy areas. Often times chicory grows alongside Queen Anne's Lace. Look for this pretty blue flower from early summer to early fall.
Use the suggested observations in the ebook to make a careful study of this interesting plant.
Follow-Up Activity:
Create a nature journal page featuring chicory, noting any observations you have made using the suggestions in this challenge. There is a notebook page for you to use in the ebook. There is also a coloring page for chicory in the ebook.
Start or continue an aster family plant page by listing the pattern of the aster family and then create a list of aster flowers you have seen in real life. Add to your page as needed.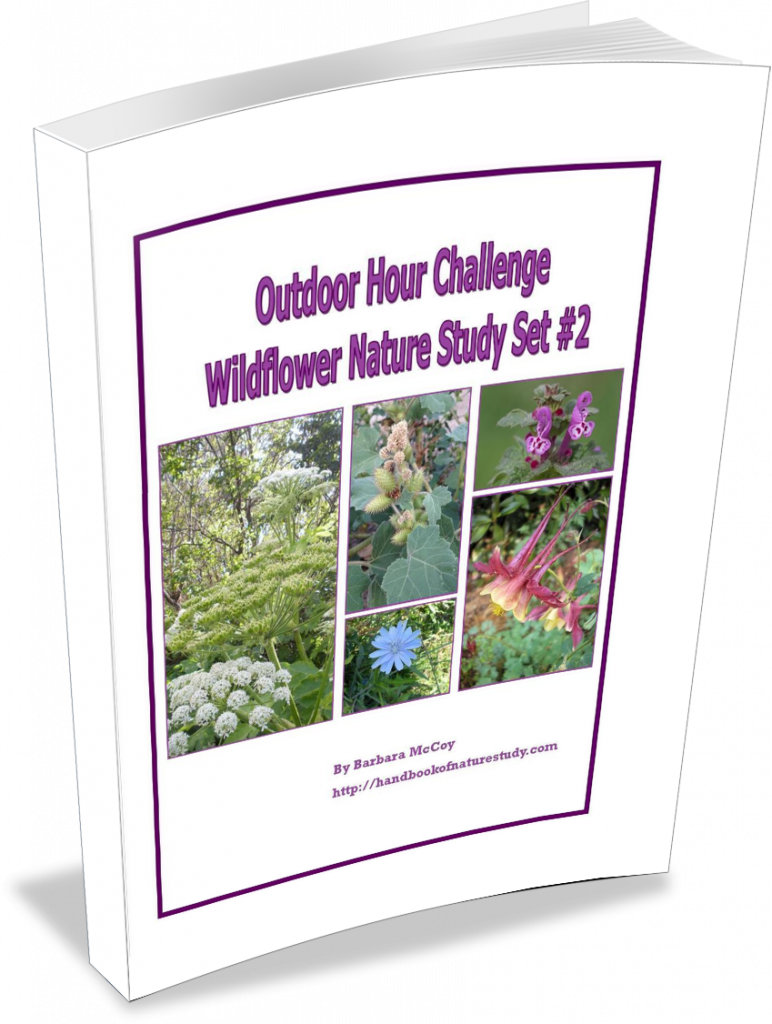 How do you get the new Wildflower Nature Study ebook?
Members of the Ultimate Naturalist and Journey levels have access to the new ebook in their library. You need to click the "Members Area" button at the top of the website, sign into your account, and the ebook is there to download and save for your family to use when desired. If you don't have a membership yet, I am offering a $5 off discount code that will be good towards your Ultimate Naturalist membership.
If you are looking for a variety of wildflower, weed, and garden flower notebooking pages to use in your nature journal, I highly recommend this set from NotebookingPages.com. I have used them with my own family in the past and love them. Please note I am an affiliate for NotebookingPages.com and I will receive a small commission if you eventually purchase any of their products after clicking the link above.