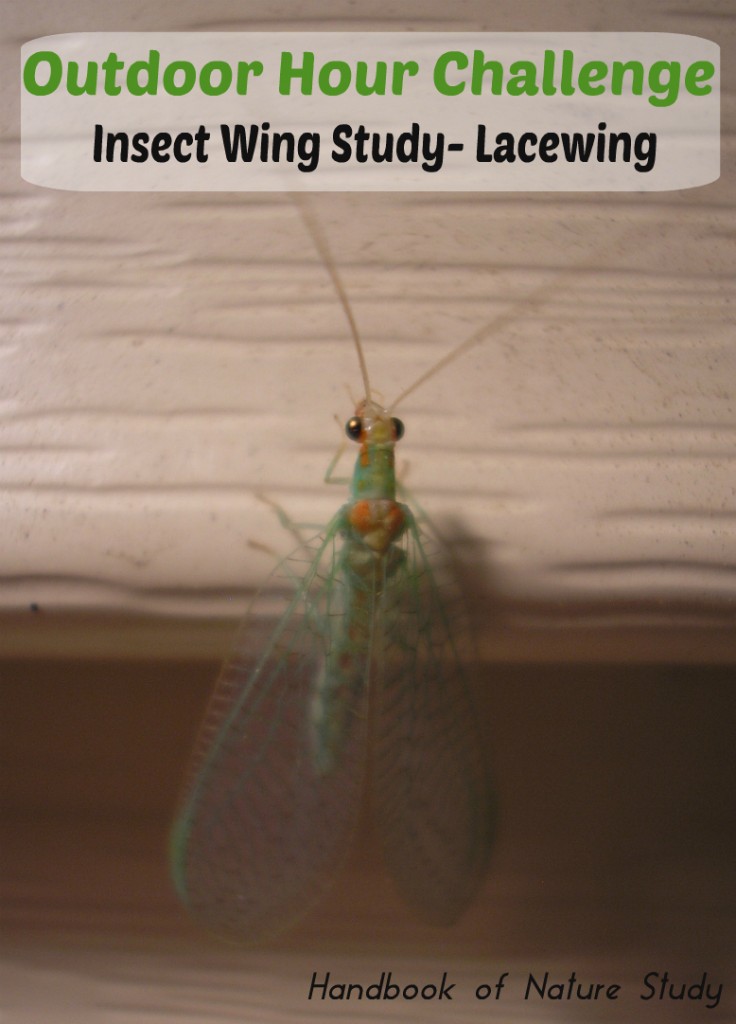 Outdoor Hour Challenge
Insect Wings- Lacewing

Use the ideas in this challenge to look for lacewings to view up close.
"Flitting leisurely through the air on her green gauze wings, the lacewing seems like a filmy leaf, broken loose and drifting on the breeze. But there is a purpose in her flight, and through some instinct she is enabled to seek out an aphis-ridden plant or tree, to which she comes as a friend in need."

"Look for the lacewing on any plant infested with plant lice, and the lacewing's egg or eggshells on the long stalks are also readily found."
Handbook of Nature Study
Here is the link to the Outdoor Hour Challenge for the lacewing in the archives: Insect Study – Lacewing.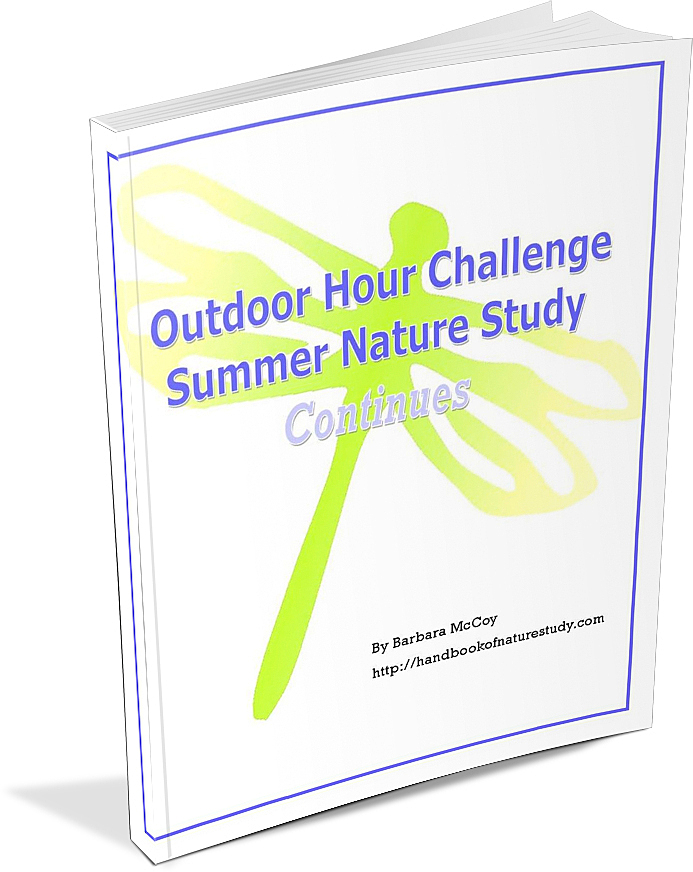 This challenge is found in the Summer Nature Study Continues ebook if you have an Ultimate Naturalist or Journey Level Membership here on the Handbook of Nature Study! Download a copy and use the custom notebooking page for your nature journal.