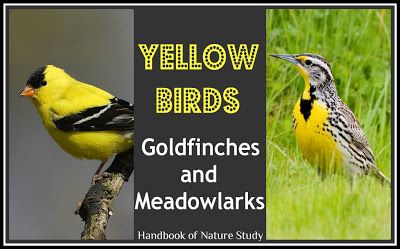 Outdoor Hour Challenge
 Yellow Birds – Goldfinches and Meadowlarks
From the Archives and from the Learning About Birds ebook
Use the links above to find out more information for the birds included in this Outdoor Hour Challenge. You'll find links to listen to each of these bird's beautiful songs and I highly recommend that you listen to each one carefully for future reference. Also, there's a link to a free bird coloring book that many families have found helpful in their bird nature study as a follow up to viewing each bird.
In our area, we have several kinds of finches to observe as the season warms up, so we'll be learning about finches in preparation of their arrival at our feeders.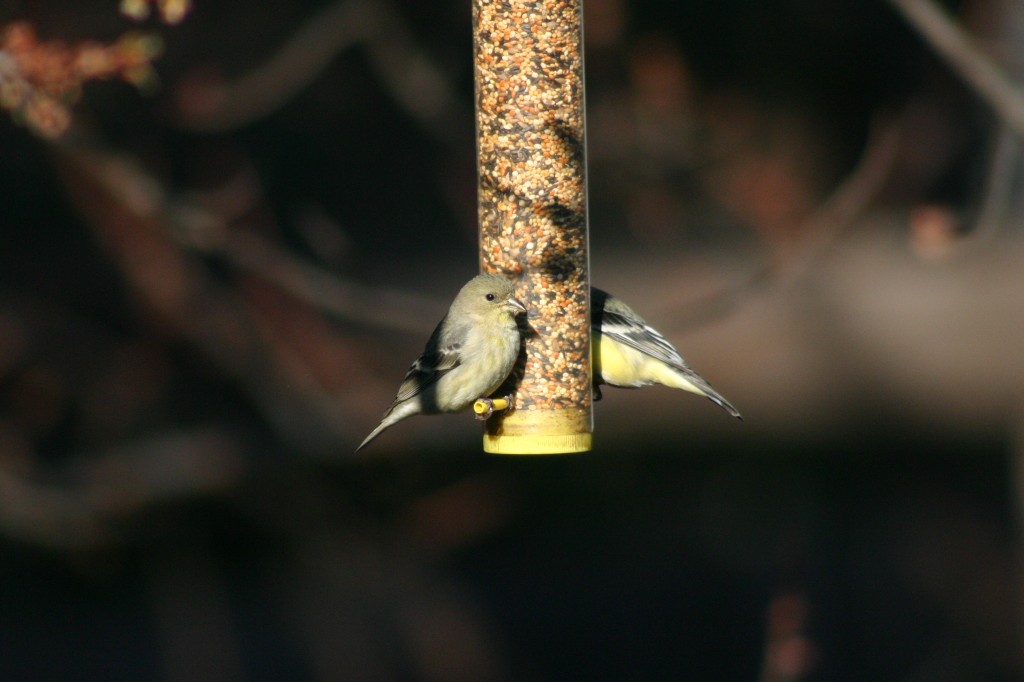 Do you have American goldfinches, Lesser goldfinches or both in your feeders?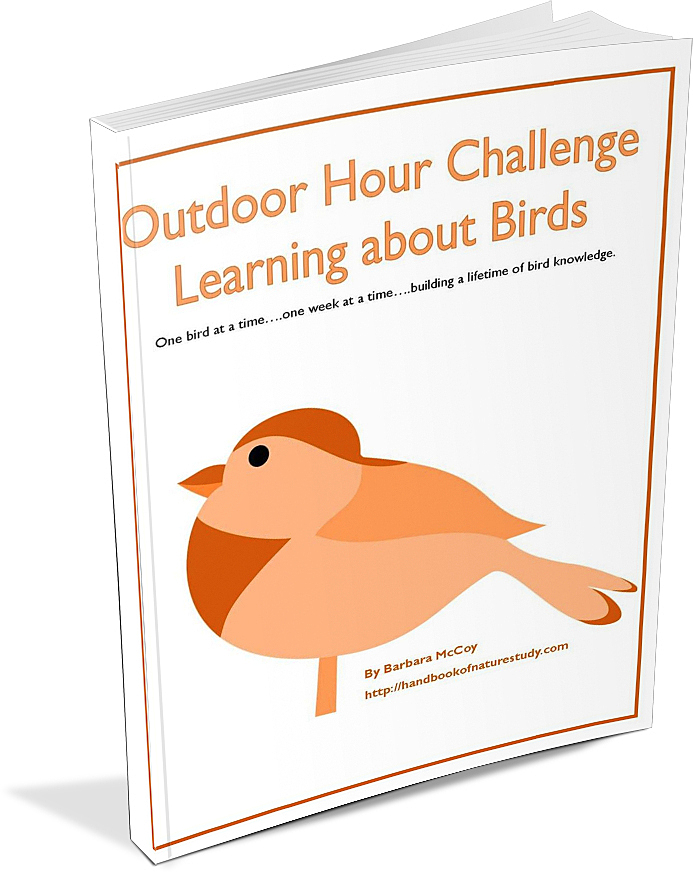 This yellow bird challenge is from the Learning About Birds ebook here on the Handbook of Nature Study. It's found in the Ultimate and Journey level memberships for you to download and use with your family. If you would like to gain access to this ebook, you can purchase a membership now and have instant access.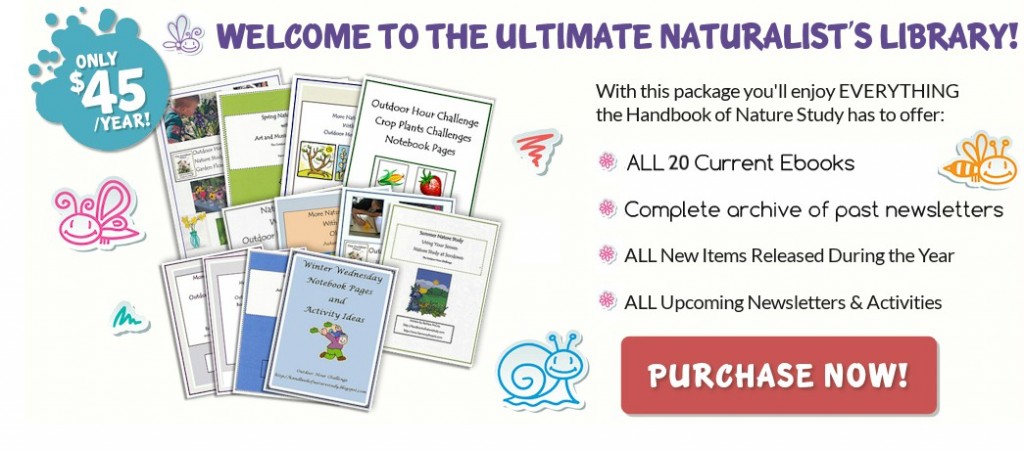 Use the discount code BIRDLOVER5 for $5 off an Ultimate Naturalist Membership.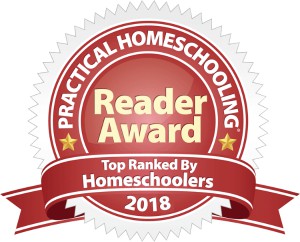 The Outdoor Hour Challenge tied for second place in the Elementary Science category in the Practical Homeschooling Reader Awards!