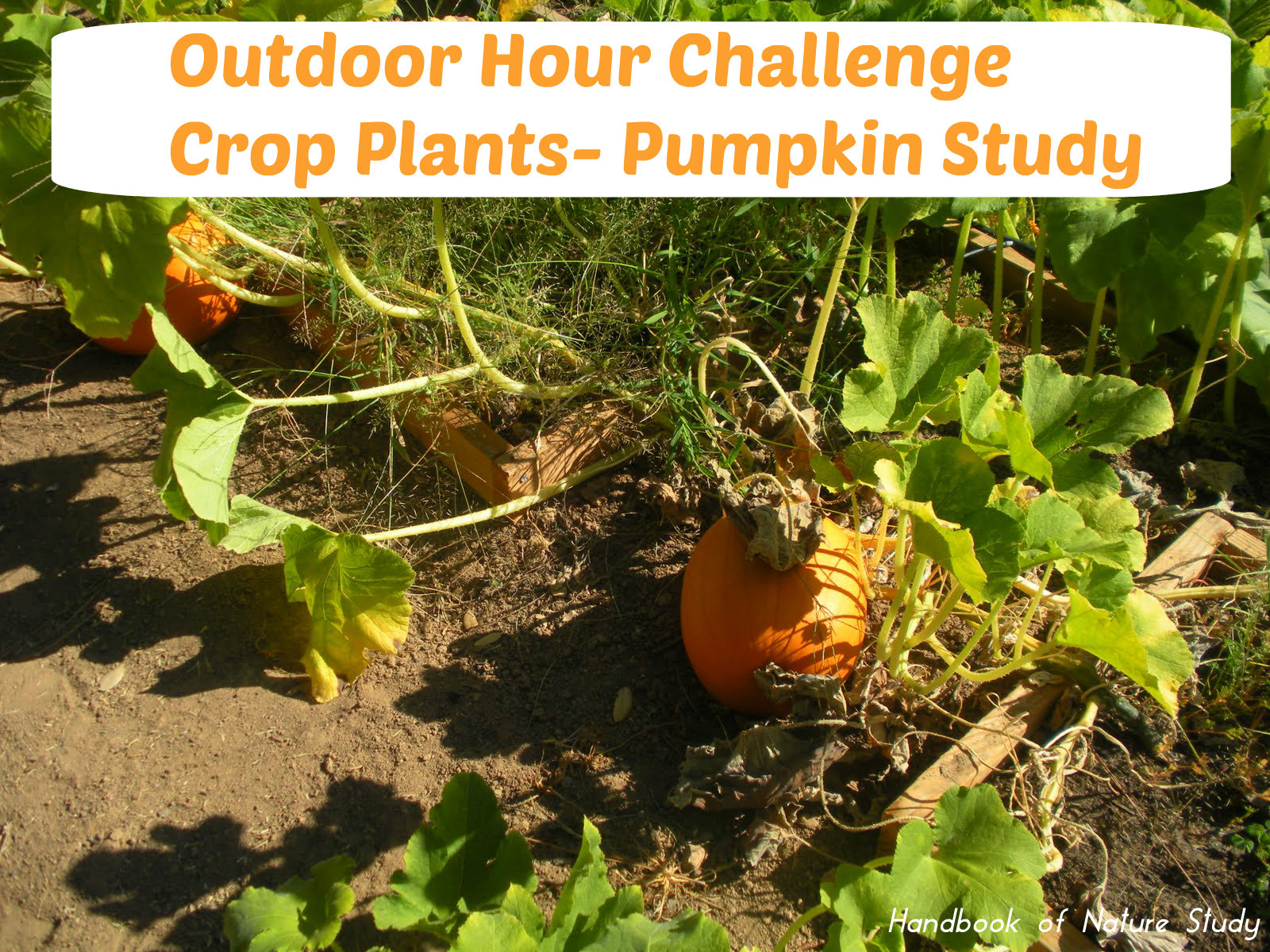 From last year….fields of pumpkins not too far from our house….taken as we cruised along in the car.
Pumpkin is one of our favorite ingredients for goodies in our family. Pumpkin pancakes, pumpkin muffins, pumpkin bread, and pumpkin pie are all partaken of year round. We started our pumpkins at the start of the Crop Plants Challenges but although the vines look healthy, there are plenty of blossoms, I fear we will not have a pumpkin crop from our garden this year.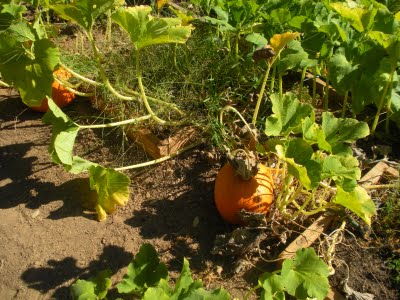 It is a very good thing that Grandpa has been growing pumpkins right from the start and has been sharing his plants with us as they progress.
As part of our pumpkin study, we decided to make a pumpkin pie totally from scratch. This meant a phone call to Grandpa to ask if we could have one of his pumpkins from his garden. He responded quickly, "Of course!" He even delivered it to us and we got started.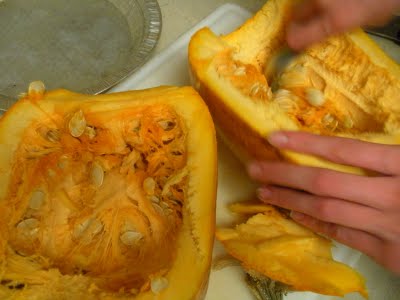 Cutting the pumpkin was done with a big knife.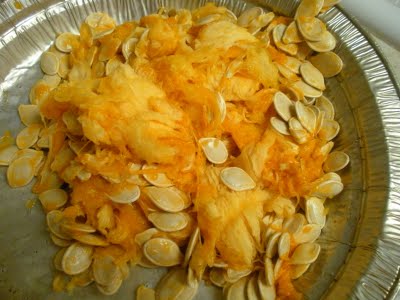 The guts of the pumpkin were scooped out first with a spoon but eventually that was set aside and bare hands were used. Lots of gushing around was done, seeds spilled on the floor, and strings stuck on the counter but it was ready to be cooked. We used a baking pan and the microwave to steam the pumpkin which took about 15 minutes at high.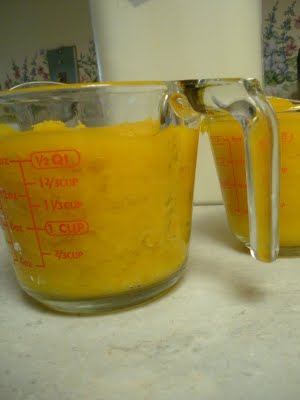 Afterward we us used a food mill to smash the pumpkin and measure out exactly three cups of gorgeous golden pumpkin puree.

My youngest son actually made this pie all by himself…..crust and all. He used this recipe.
It took us hours to make the pie by the time we cut the pumpkin, cleaned it out, steamed it, pureed it, mixed up the crust, mixed up the pie filling, and baked it to perfection. Was it worth it? Absolutely! My son now has a great appreciation for how much work goes into a pumpkin pie from scratch. He also learned a lot about the structure of the pumpkin. Lastly, he was so proud of his pie and dished it up for dessert with a big smile on his face.
Great job Mr. B!