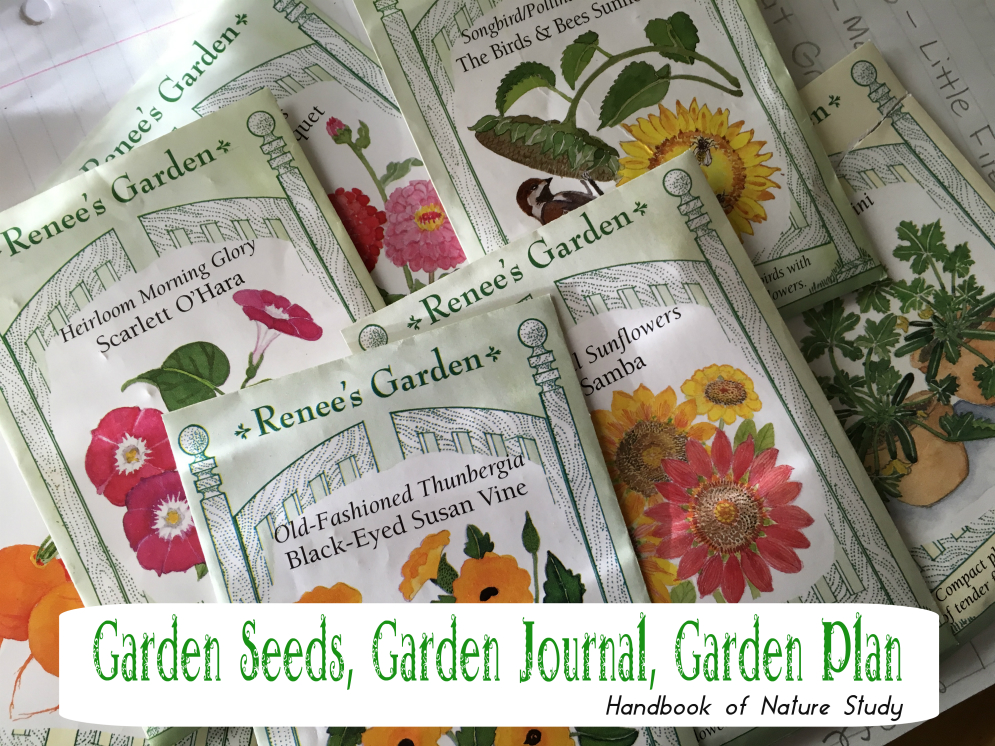 We received our seed order from Renee's Garden and it inspired us to get out into the garden and start our spring clean up. The end of March and the beginning of April is the time we can get out and start weeding the boxes and dreaming of the summertime garden goodness that will be coming fast!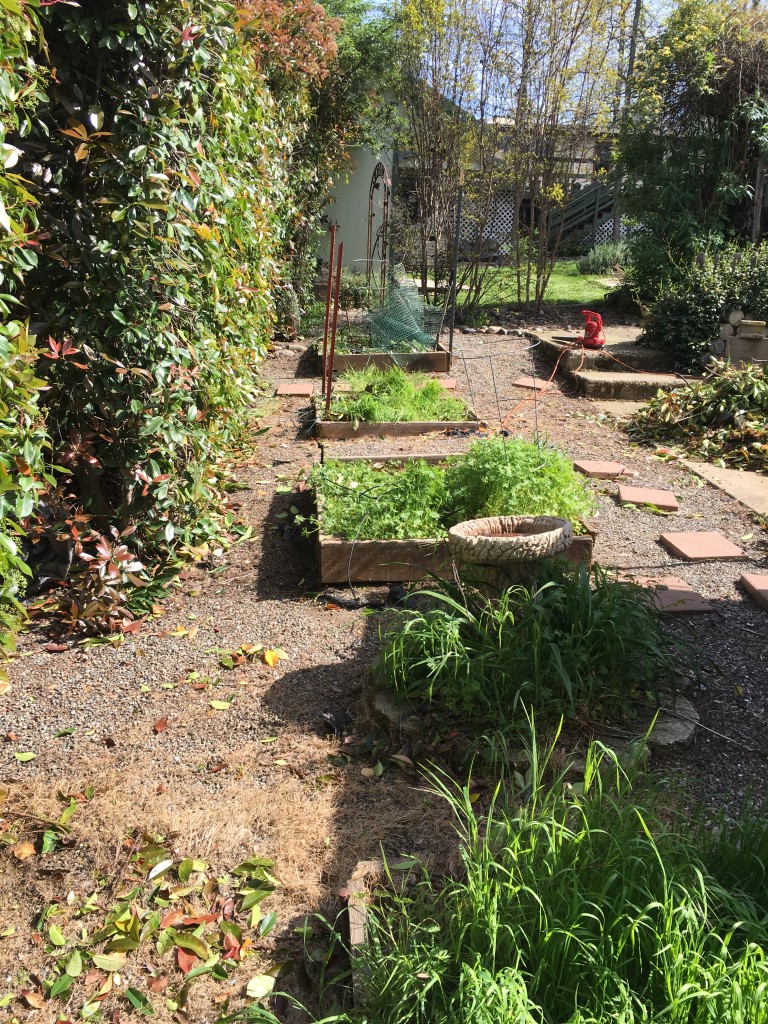 With all of our children living away from home, the garden chores all fall on my husband and I. I have a hard time bending over for very long so I decided to work a half hour every afternoon and with three days of doing that and one rather long afternoon with my husband, we finished the initial clean up.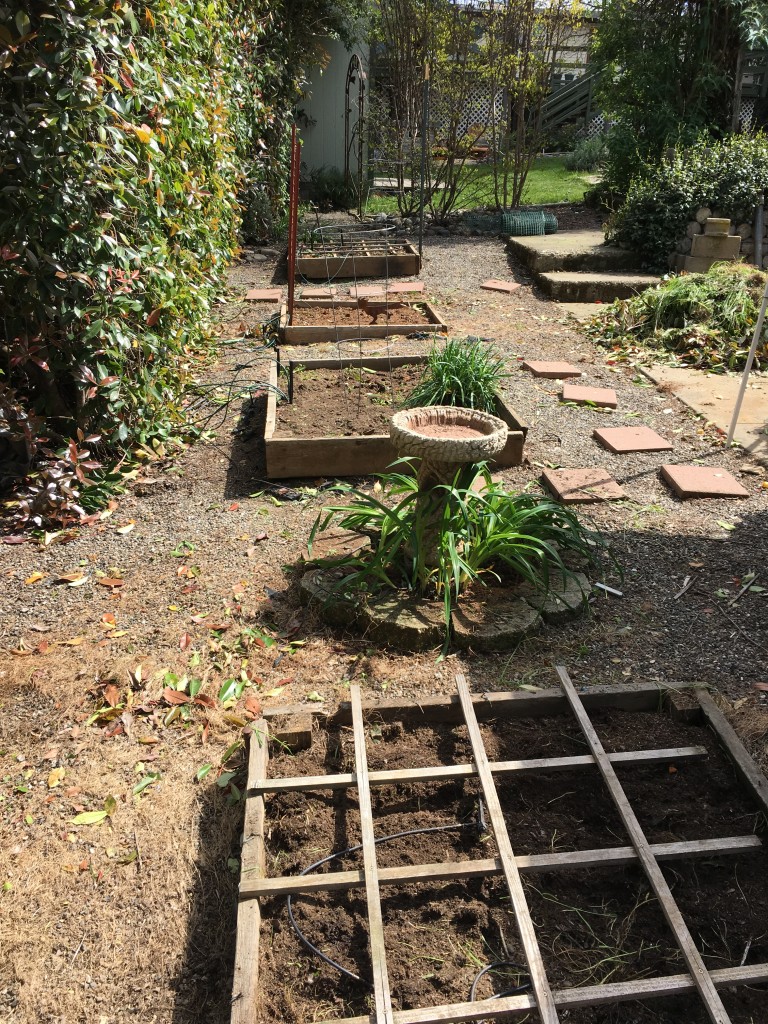 Now we can make a list of things we still need to do to get the boxes ready including a good composting. The drip system needs a bit of revamping as well but we have a month or so before we will need to have the irrigation ready.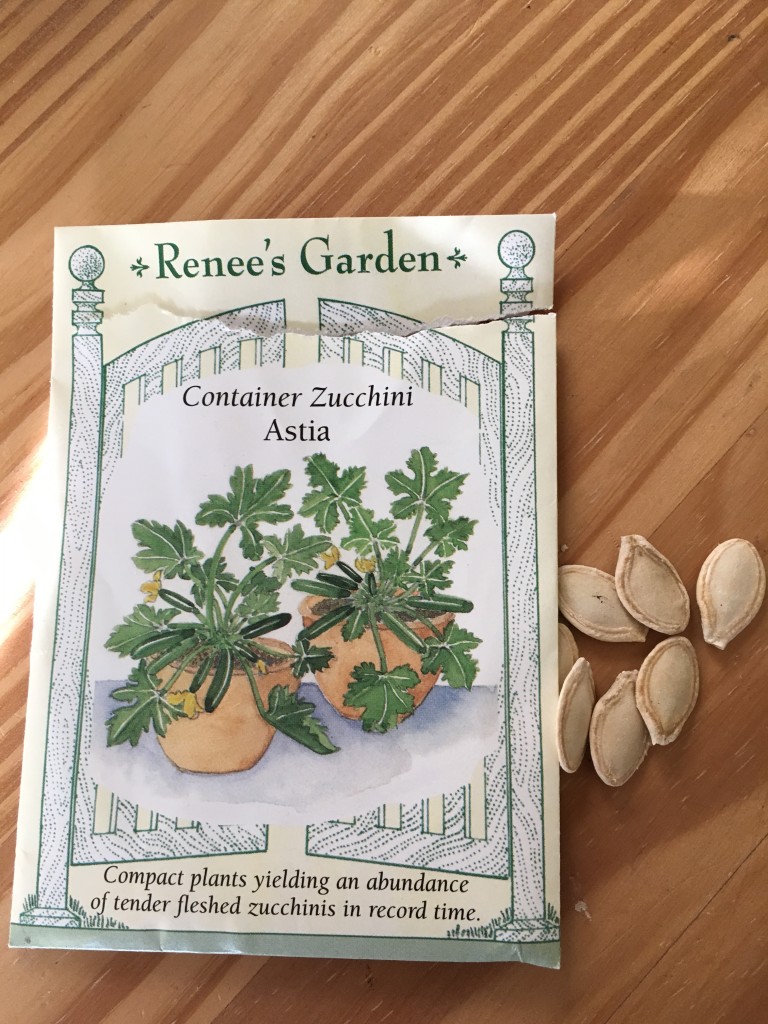 In the meantime, I will be planting several veggies in containers up on our deck where I can nurture them through the early spring. I will also be planting veggies in the garden boxes but I have enjoyed watching and eating the veggies on our back deck in the past few years and don't want to miss that experience this year.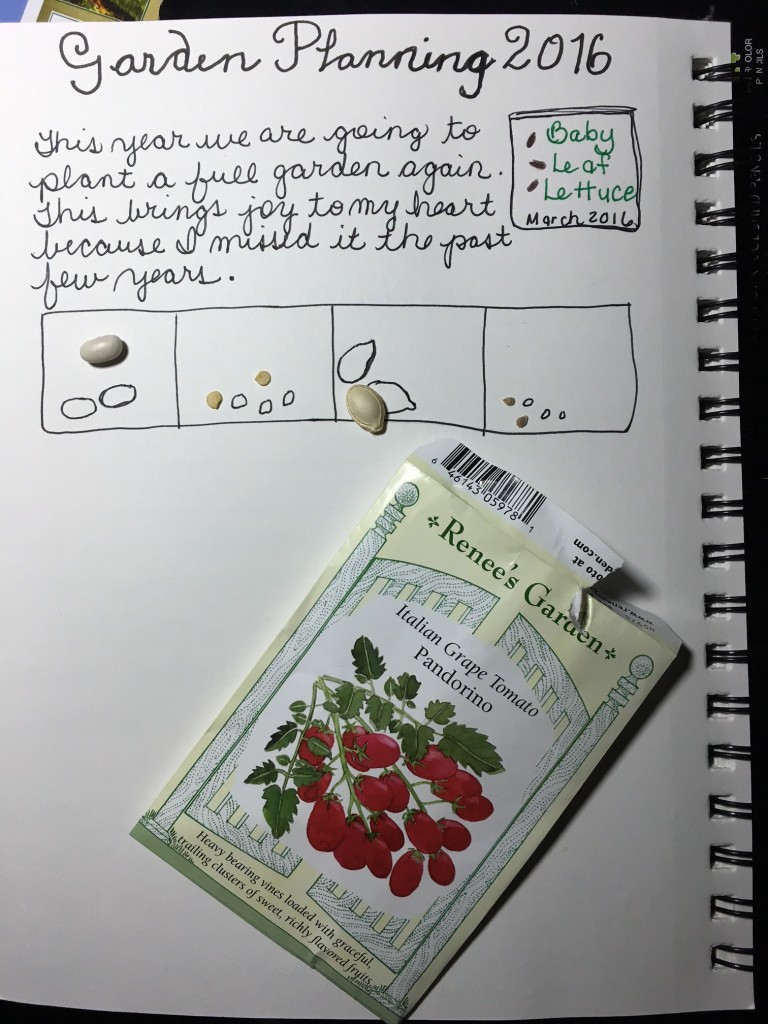 As part of the Garden Seeds Challenge, I started on a Garden Planning page in my nature journal. I sketched a few of the seeds we will be planting this year and included some of my garden growing thoughts too!
We looked up our hardiness zone to remind ourselves of when we can plant each of the vegetables we have on our list: Plant Zone Hardiness Calendar.
We can usually count on having a good garden if we get our seeds in the ground by May 1st. I don't ever plant anything fancy so here is our list for 2016.
Vegetables
Lettuce: Baby Leaf Lettuce,
Green Beans – French Mascotte (container bush beans), Classic Slenderette (bush beans), Blue Lake pole beans.
Tomatoes – Litt'l Bites Cherry (container), Pandorino (Italian grape tomato)
Squash – Astia (container zucchini), Raven zucchini
Baby Bell peppers
Flowers
Sunflowers- Bird and Bee Pollinator Mix, Sundancer.
White Bishop's Lace
Zinnias
Echinacea (Paradise mix)
Snow Sonata Cosmos
White Wonder Feverfew
Grandmother's Pincushion scabiosa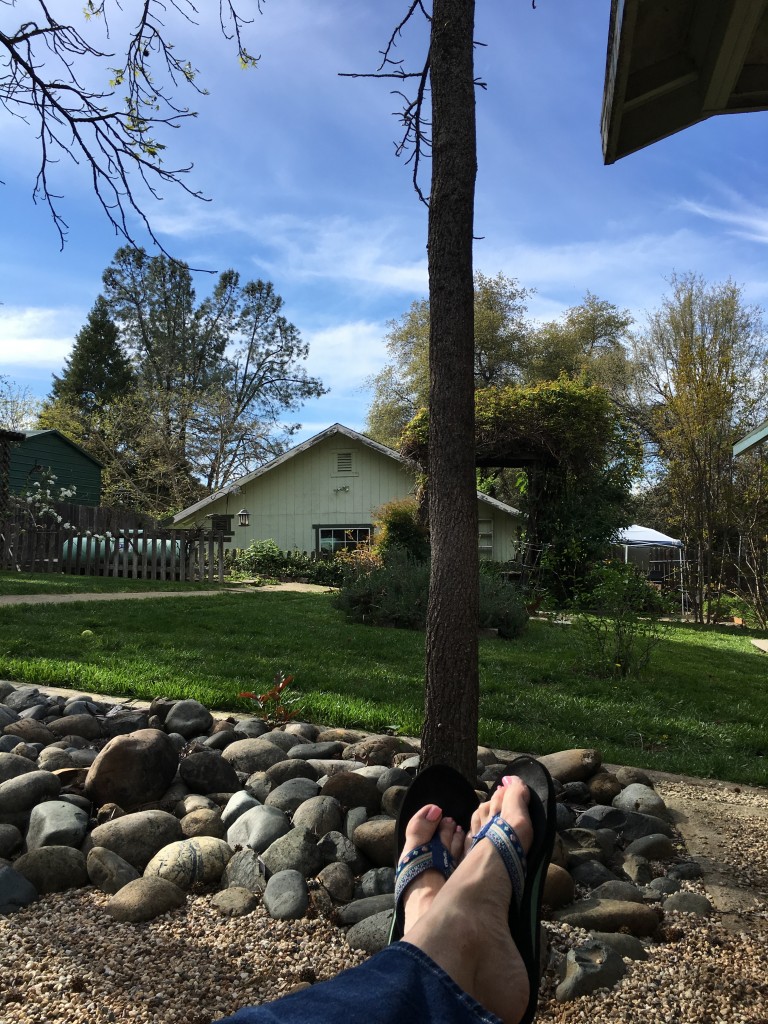 After all of that work, it is so nice to sit with the feet up and enjoy a cool drink as you survey all your hard yardwork.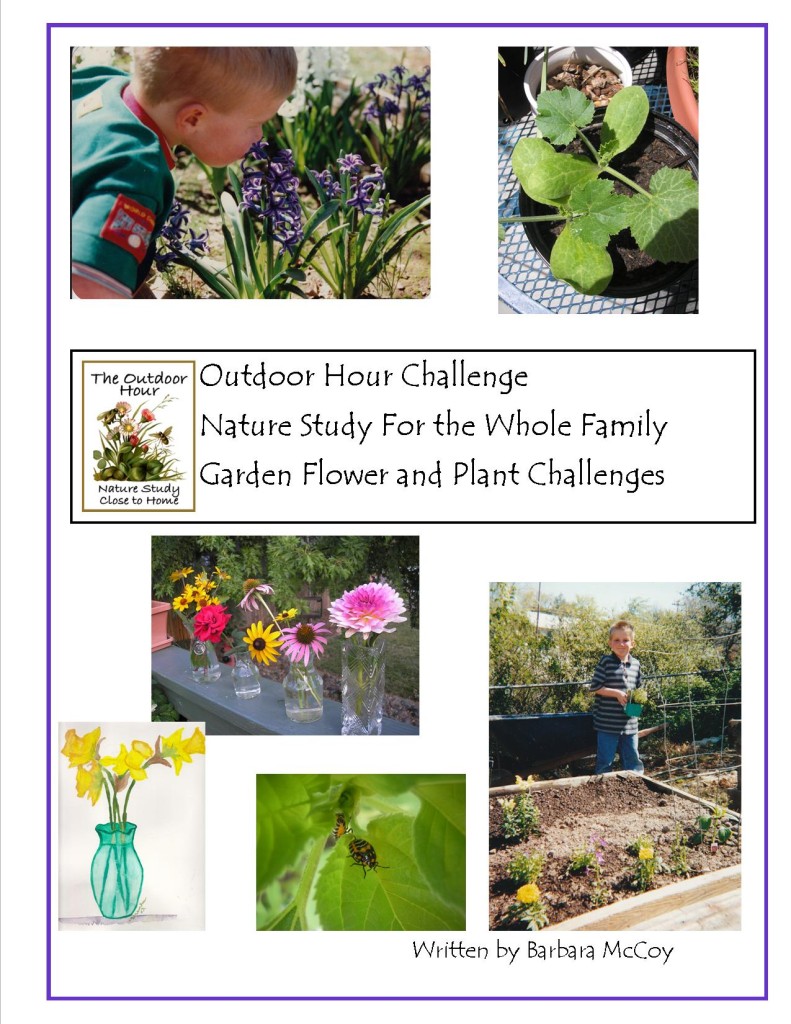 If you are a member here on the Handbook of Nature Study, you will find this archive challenge in the Garden Flower and Plant Ebook in your library. In the ebook you will find a custom notebook page designed for use with this particular challenge.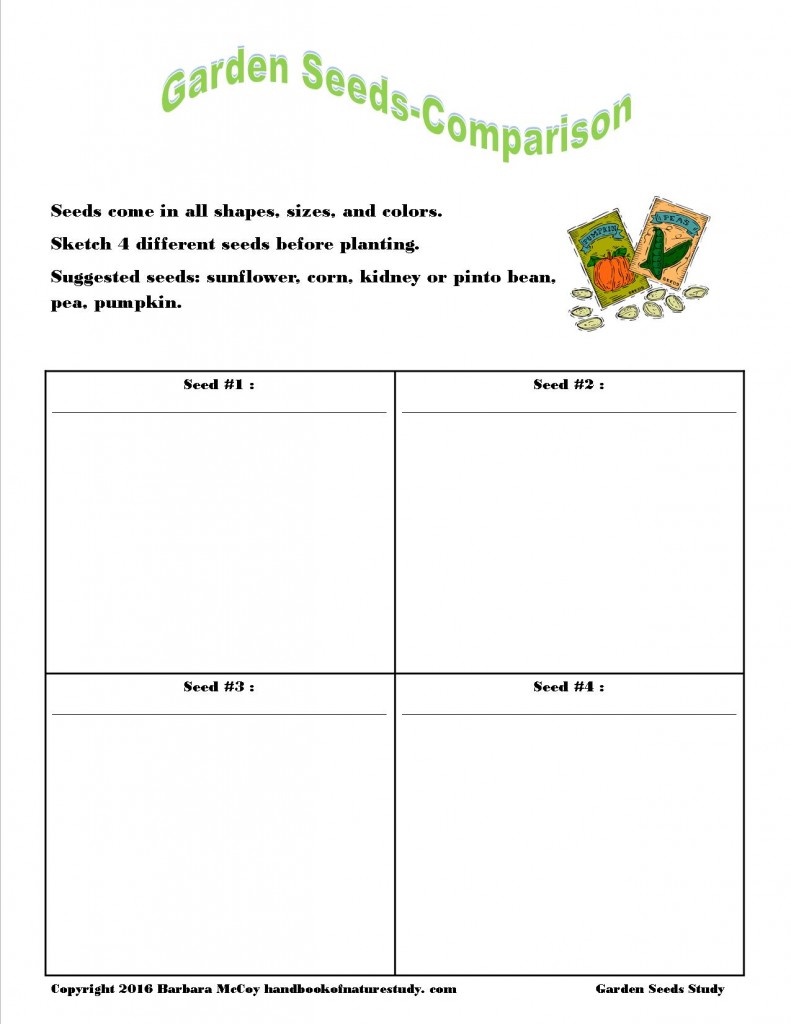 PLUS there is a new printable in the member's library for sketching your garden seeds too!