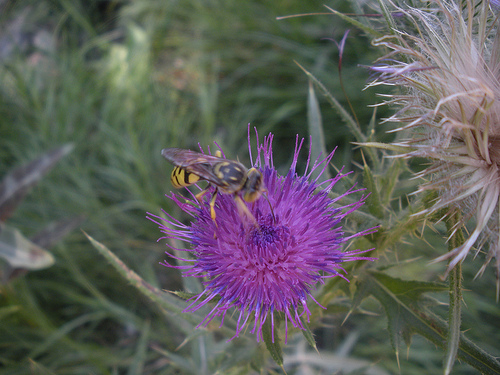 September 2011 Thistles – Yosemite
Our thistle study started way back at the beginning of September when we were on a family camping trip to Yosemite National Park. I had the foresight to start our study when we came across a patch of bull thistles when we were looking for milkweed. We were able to begin our study with the beautiful purple flowers along with the insects that were enjoying the blossoms.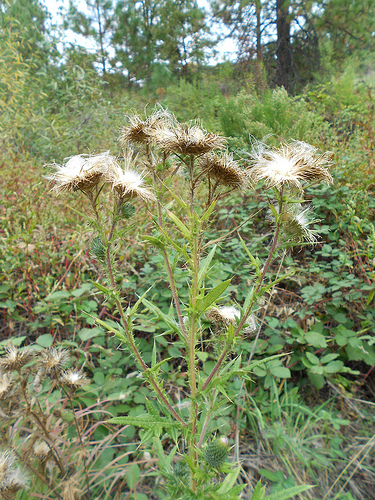 Thistles along our walking trail
This was to set the stage of a whole season of thistle observations, ending this last week with the study of the rather brown sad looking plants that live alongside our walking trail.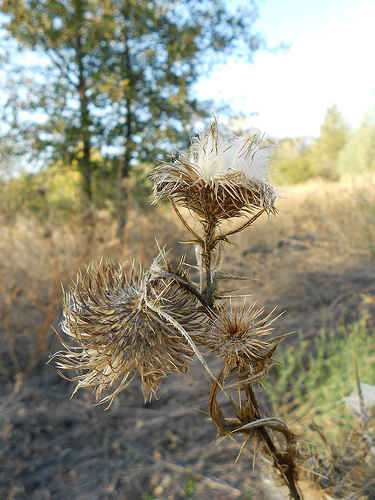 Dried Thistles…thinking they are actually quite lovely
We took time to see how the seeds were now visible and the goldfinches were seen every now and then perched on top, snatching seeds for a snack. The birds didn't seem to mind that the pretty purple flowers were mostly gone and munched their seeds oblivious to on-lookers.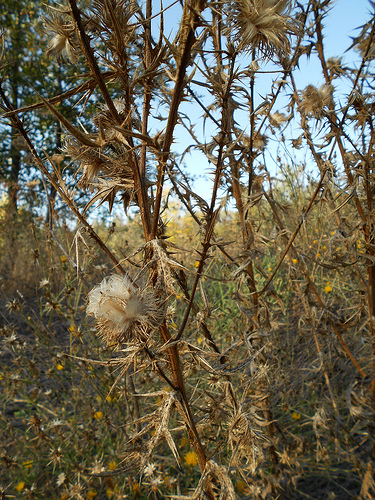 Bull thistles and star thistles (yellow ones)
Seed gathering wasn't easy because they were guarded by the prickly thorns. Funny how the birds did not mind the prickles but when we would try to grasp the flower and pull the seeds, we flinched back in pain. Those thorns are sharp! We managed to get a few fluffy seeds home and then we looked at them closely.
What an amazing structure! My dear husband managed to resurrect our microscope which I thought was beyond repair and we had a close look at the seeds.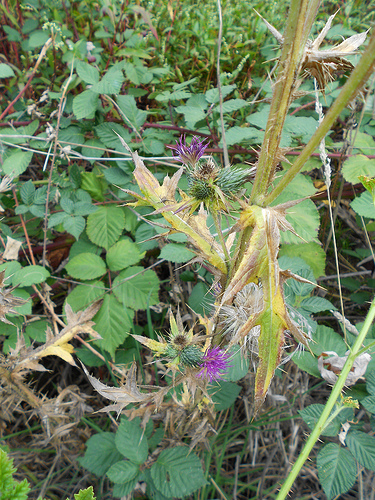 Thistles in various stages
We decided to keep an eye on our thistle patch to see the cycle of life in its entirety. This would make a wonderful year-long study so I will add it to the list for our winter work. I will make sure to remind you all to revisit your thistle patch. I think a Year-Long Thistle Study notebook page is in order. I will share when I finish it.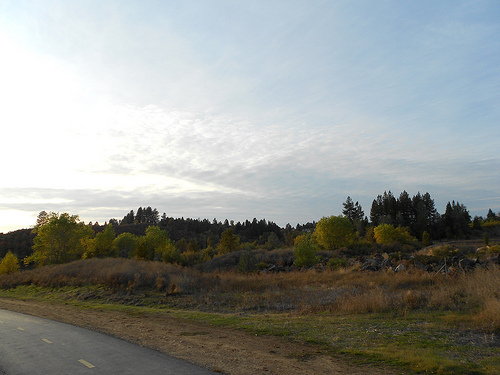 Stopped to enjoy the view on today's walk.
What a joy to take a nice long walk on a warm autumn afternoon…if it would only last. 🙂