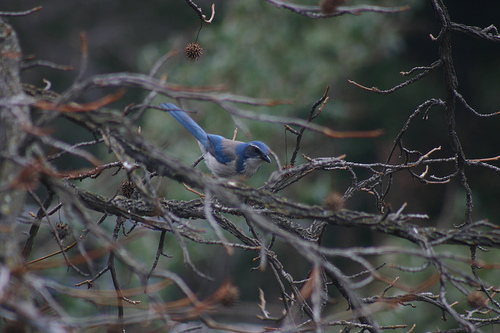 Sometimes it is just nice to listen.
There is a time for listening to the quiet sounds of nature, letting it wash over us, clearing our heads. The little voices of thought can be heard without the constant hum of inside life.
Then after we have bathed ourselves in the sounds of the outdoors we somehow bring that back with us and share it with others, having refreshed our own spirits.
I found a few moments this morning in between sprinkles of rain to watch a few birds, take a few photos, and have a quiet time away from the busy morning routine.
Enjoy a few images from my listening time….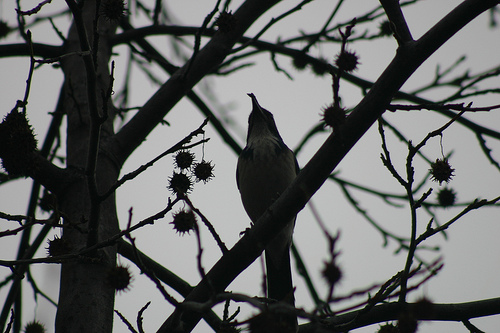 Western scrub jays are frequent visitors to our feeders and this week they have been chasing the smaller birds away so they can gobble up all the sunflower seeds.These birds are not even afraid of the squirrels that are competing with them for food. The birds will squawk and the squirrels will chatter and it is quite the scene.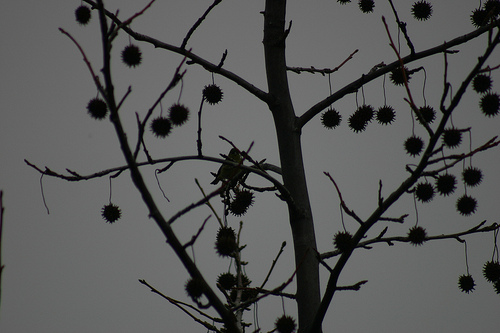 The goldfinches don't mess with the jays and they hang out in the sweet gum tree, hanging upside down to snatch the seeds from the sticker balls.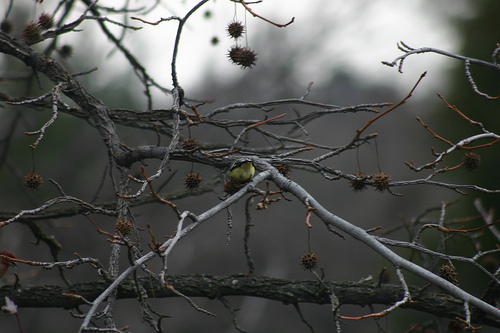 Here you can see the goldfinch's color as he reaches over to his snack.
Winter is a good time for listening.