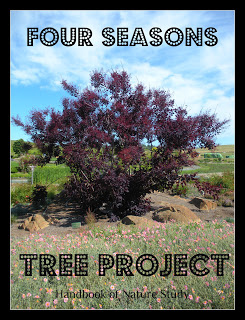 Outdoor Hour Challenge:
The benefits of a year long tree study cannot be measured. Getting to know a tree season by season allows your family to take nature study to a new level by observing a tree in its complete annual cycle of growing. Use the links below to complete your tree study. Mark your calendar to remind you to complete a tree study in each season for the next year. After that, pick another tree and start all over again. Think of all the trees you will know by the time your children are grown up and on their own. This would be a wonderful gift to give your children.
Autumn (Autumn 2010 Ebook)
Winter (Winter 2010 Ebook)
Spring (Spring 2010 Ebook)
Summer (Summer 2010 Ebook)
You may also like to read this entry for additional simple ideas to get you started:
For the Love of Trees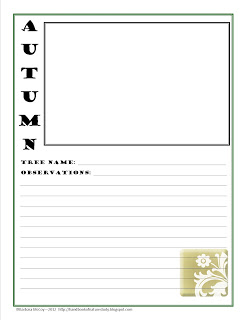 Four Seasons Tree Photo Project:
To accompany this challenge, print these notebook page for your nature journal and attach a photo of your tree in each season.
>Four Seasons Tree Photo Project Notebook Page: One page for each season's observations and a photo or sketch.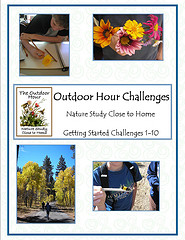 Getting Started Suggestion:
You can complete Challenge #3 Now is the Time to Draw along with this Four Seasons Tree Study. Pick something from your tree to draw in your nature journal.
If you need an explanation of how the Outdoor Hour Challenge is going to work from this day forward, please read this entry:
Nature Study Using the Outdoor Hour Challenge – How to Steps and Explanation.
Our family loves this beautiful picture book that combines gorgeous paintings of a tree in all seasons along with questions to help you really see how a tree looks differently throughout the year. I highly recommend this book from my personal library.