Winter bird-watching can be rewarding! Even when the landscape is covered in snow or ice or mud, there are always birds that will come to visit if you create a little bird-friendly habitat with some seeds, suet, and freshwater. You can observe birds right from your window if the weather isn't friendly. Or, if you have the right conditions, take a bird walk in a nearby wood. Winter is an amazing time to stroll your neighborhood looking for resident or visiting birds.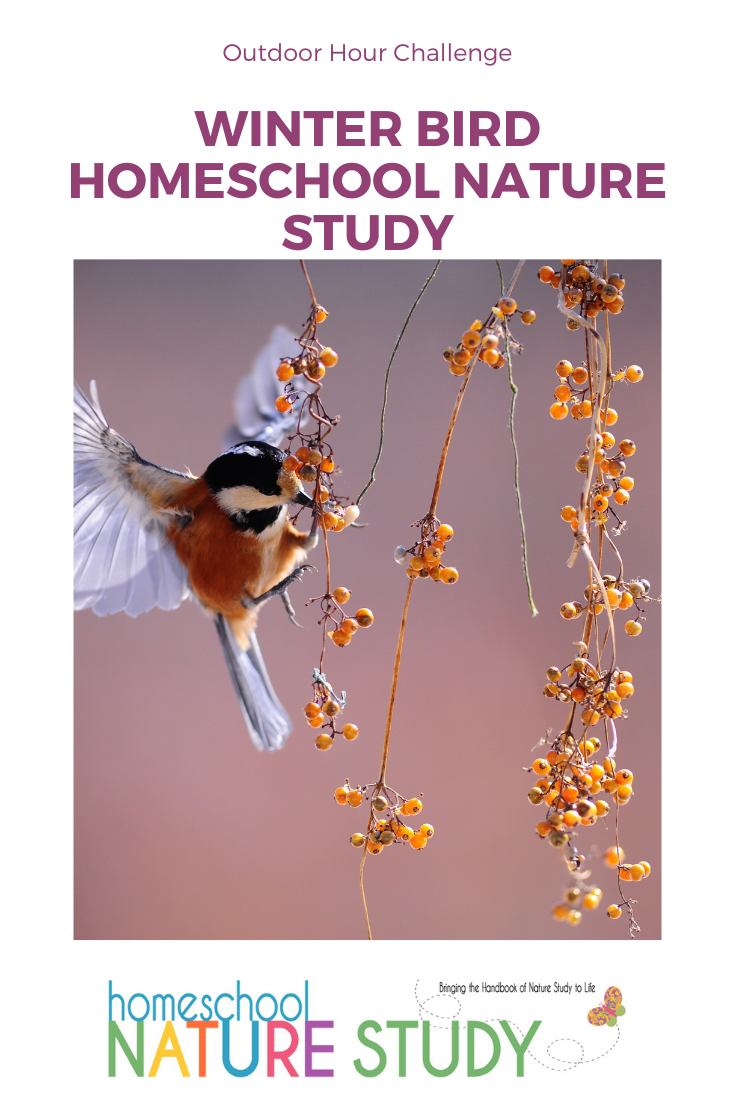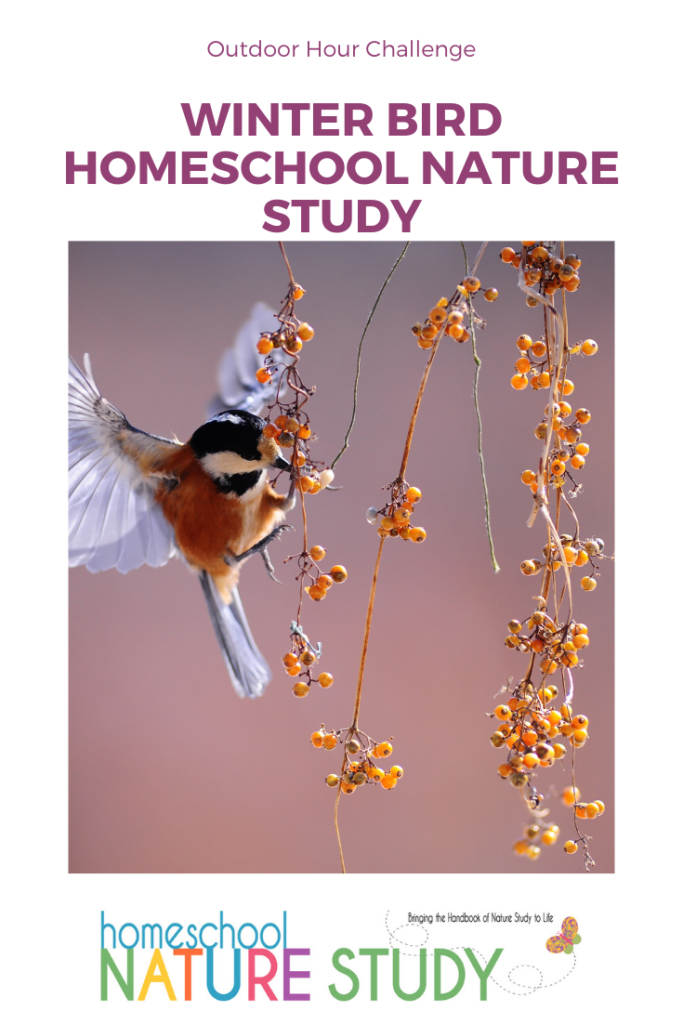 This Week's Outdoor Hour Challenge: Winter Bird Study
In addition to just enjoying your local birds, this week's Outdoor Hour Challenge helps you to learn a little bit about bird migration using the information in the Handbook of Nature Study and a couple of online resources. Click over to the original challenge and see how easy this nature study can be for your family.
I'm enjoying Project Feederwatch which helps keep me motivated to look for birds at my own feeder. Use this challenge as a way to motivate your family to look for birds during the winter months.
Winter Bird Nature Study – Handbook of Nature Study pages 35-37
Make sure to note the links and additional resources suggested for your tree study.
Check the Handbook of Nature Study index for the bird you observe this week or use the bird tab at the top of my website to see if there is an archived Outdoor Hour Challenge for you to use in your study.
Winter Bird Nature Study – Handbook of Nature Study pages 35-37
Additional Ideas For Homeschool Bird Study
Download and save the Cornell Feeder Bird coloring book. This book has many of the most common birds you will see in your backyard and it makes a perfect complement to your family's bird nature study.
Earlier this year I wrote about the book Birds, Nests, and Eggs as part of the Nature Book Club. You may wish to click over and read that entry and use the printables available in that entry for additional study.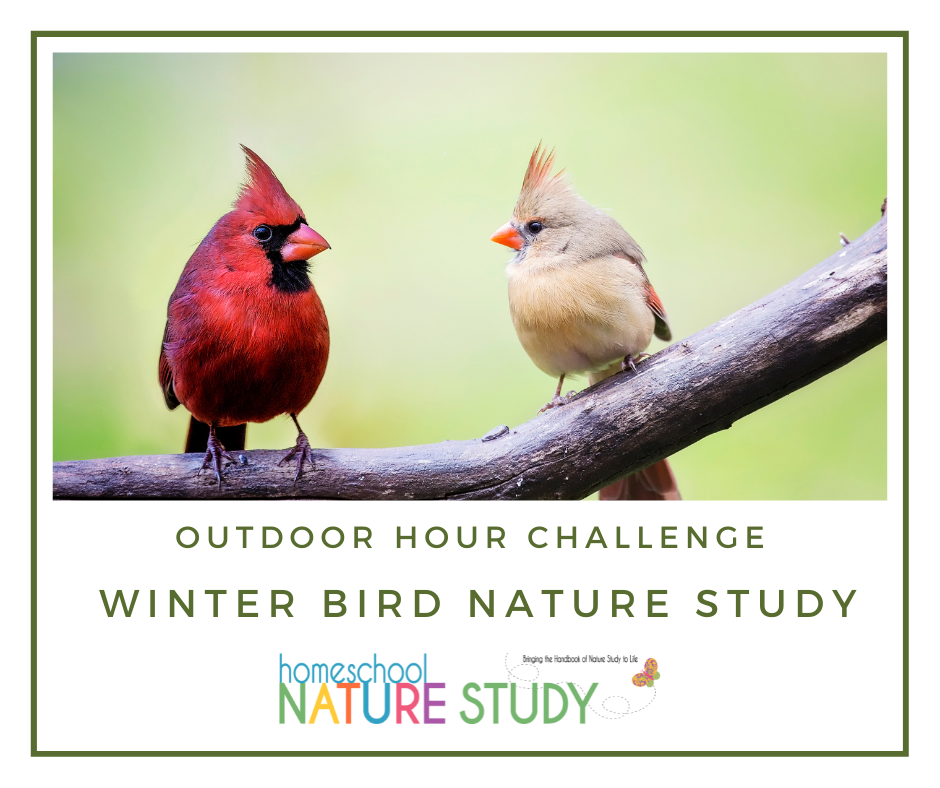 Please note this challenge is found in the Winter Series course available to our members. Log into your membership to download the Handbook of Nature Study Winter curriculum. There is a custom notebook page for this challenge included in the nature curriculum.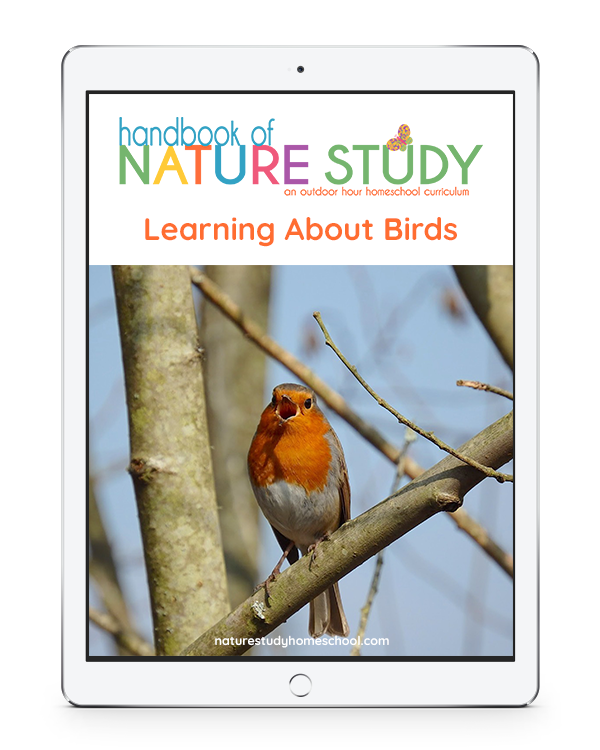 You can find even more winter bird nature study ideas in the Learning About Birds curriculum from the Outdoor Hour Challenge. This nature curriculum is available in membership.
Join The Homeschool Nature Study Membership
Our nature members have access to all the curriculum books, an interactive calendar and a brand new, weekly Outdoor Hour Challenge post each week.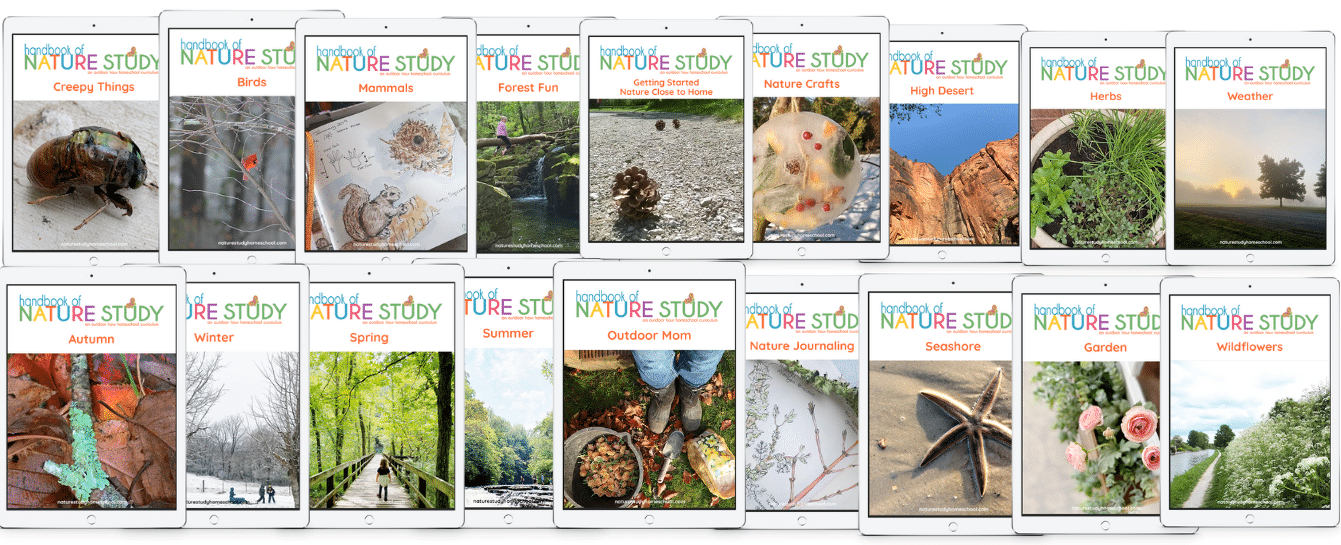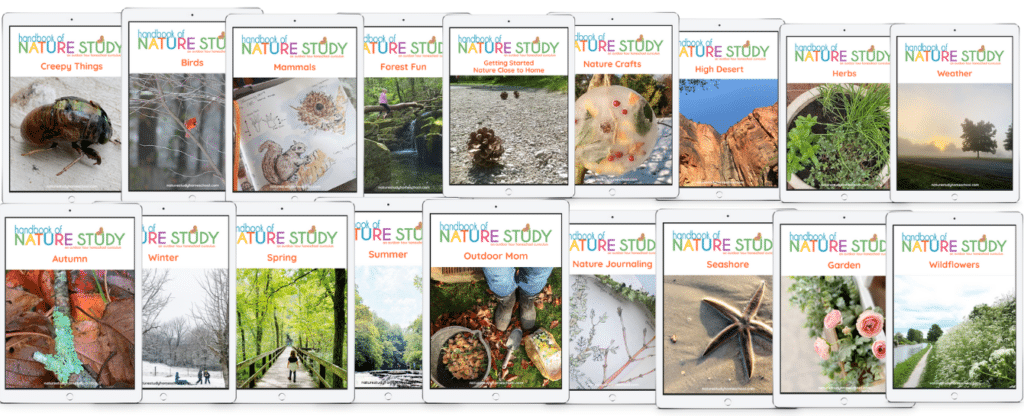 Connect With Our Homeschool Community On Social Media
Did you enjoy this Outdoor Hour Challenge? Be sure to tag us on Instagram @outdoorhourchallenge and use the hashtag #outdoorhourchallenge so we can see and comment!