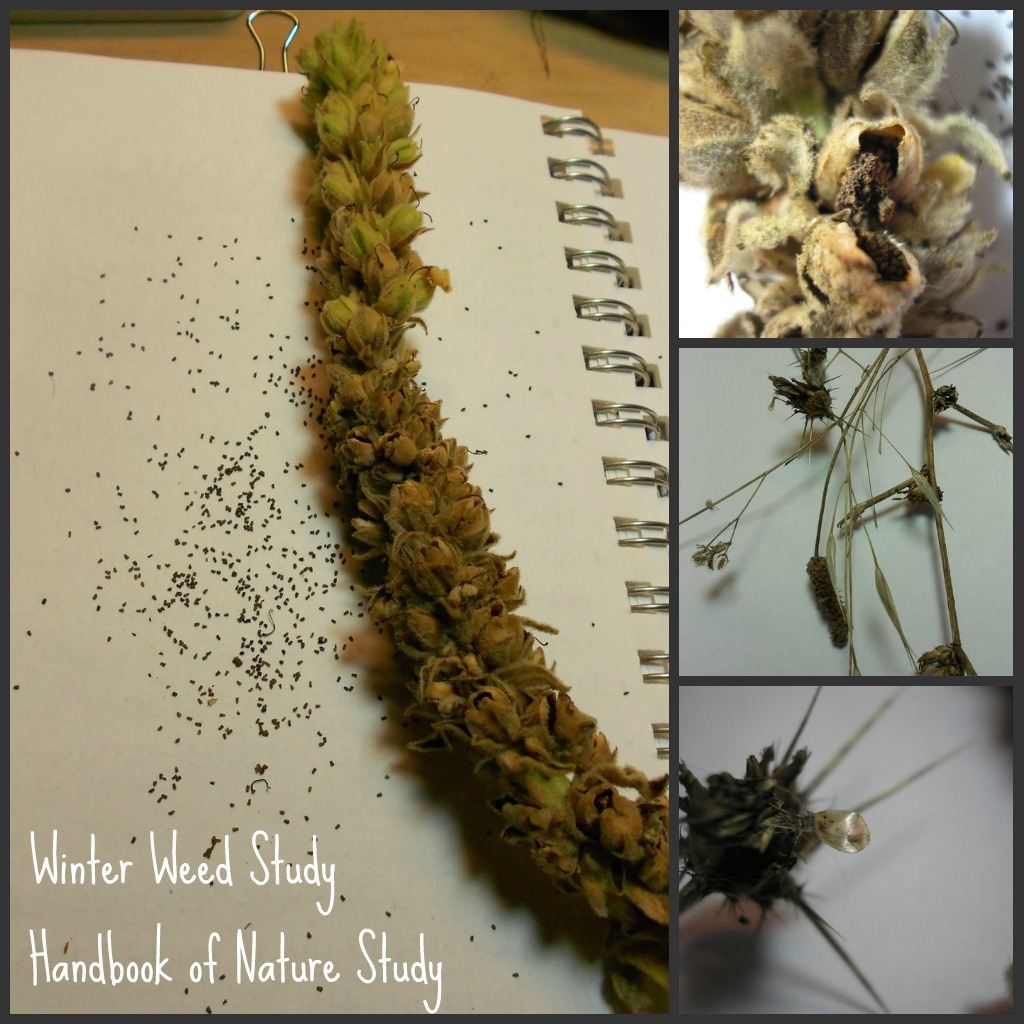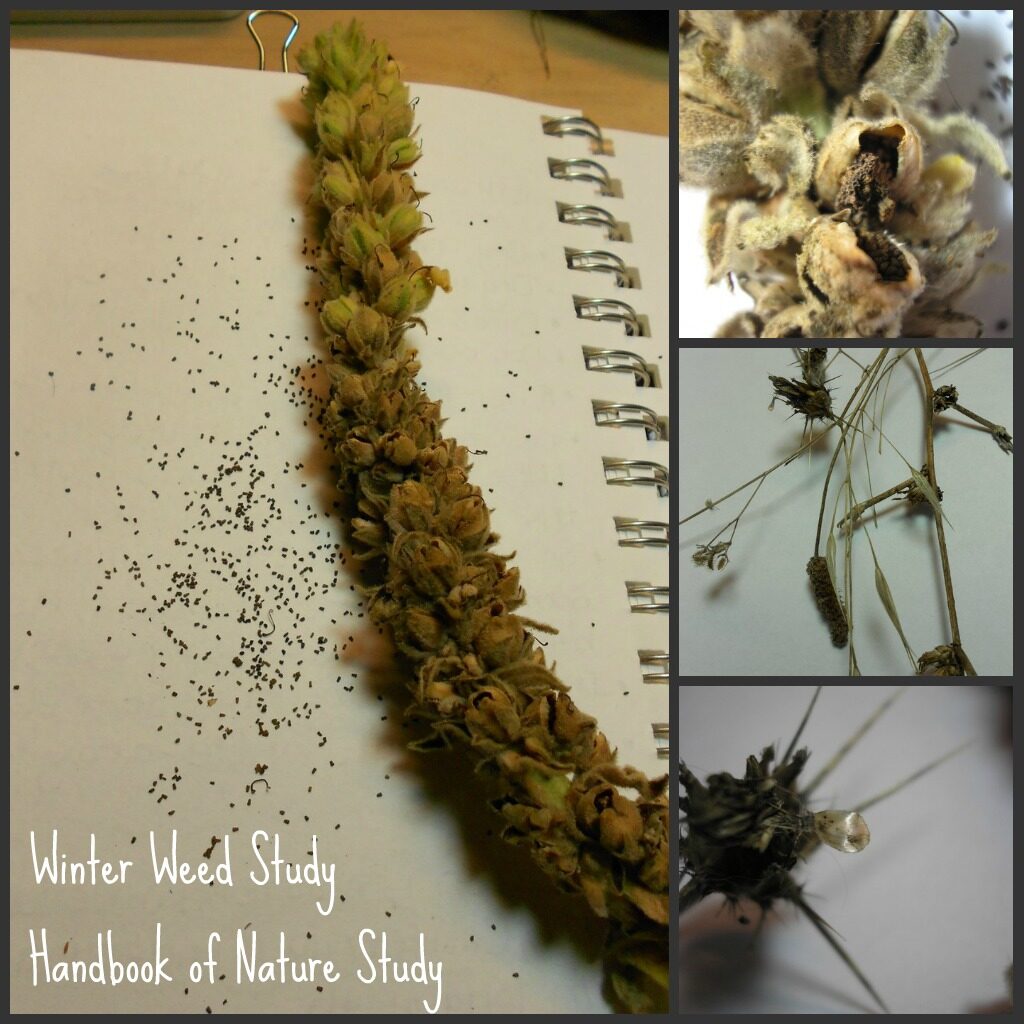 Winter Wednesday
Week 6 Winter Weeds
1. Read chapter six in Discover Nature in Winter
. For wildflower lovers, this is a fantastic and interesting chapter. As your read through the pages, highlight or mark in the margins the plants that you are already aware of that have grown in your area. Queen Anne's Lace, goldenrod, yarrow, mustard, mullein, and many more are illustrated in this chapter. It might be fun to use the illustrations as the basis for some nature journal entries as well. There is also a whole glossary of botanical terms that are explained and illustrated on pages 106-108.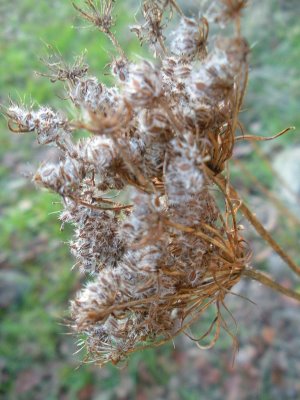 2. Our family is going to use the chapter illustrations as well as the section, "Clues to Identification", to find some winter weeds in our area. We have already gathered a few winter weeds to display in a vase on our nature table.
" From October to April, the dried flower stalks, withered leaves, and seedpods give some clues as to the plants' identity. "
For families wanting to participate that do not have the Discover Winter in Nature book, I will list a few simple nature study ideas that you can try with your family.
1. Collect a variety of seeds from weeds in your local area and sketch them in your nature journal.
2. Gather a few varieties of weeds and display them in a vase.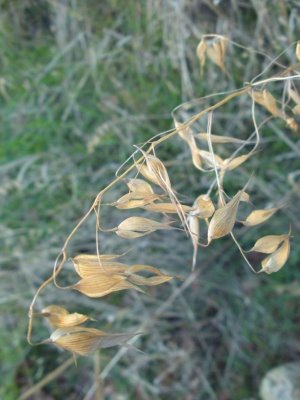 Have a great Winter Wednesday….or Thursday or Friday or whatever day.