Our world is slowly turning green and it feels nice to walk along and see the plants starting to awake for spring. We had our eyes open for winter weeds and we found some new things and some familiar things to share.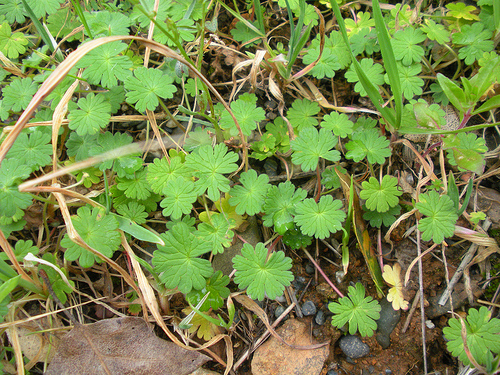 The side of our walking trail is covered in this plant with the nicely shaped leaves. I am going to watch it as the season progresses to see exactly what it is.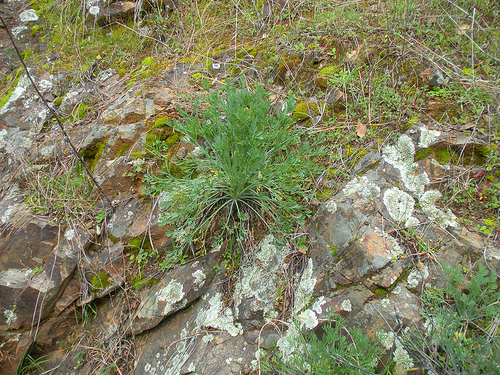 The California poppies are starting to grow and I can hardly wait to see their happy orange little faces in a month or so. Isn't it interesting how it can grow right there right on the rock? Not much soil here but there are plenty of poppies sprouting up for us to enjoy.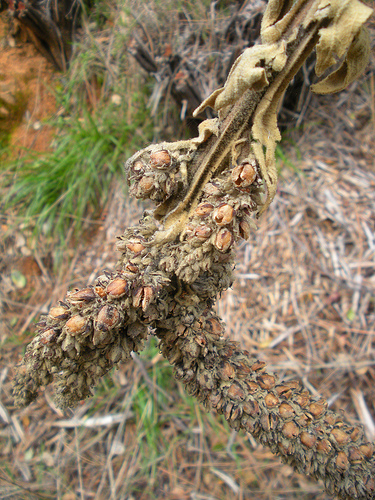 Here is what our mullein looks like right now….all brown and the tops are covered in lots of seeds.
The Handbook of Nature Study says, "Later the capsule divides partially in quarters, opening wide enough to shake out the tiny seeds with every wandering blast. The seed, when seen through a lens is very pretty; it looks like a section of a corncob, pitted and ribbed." (page 538)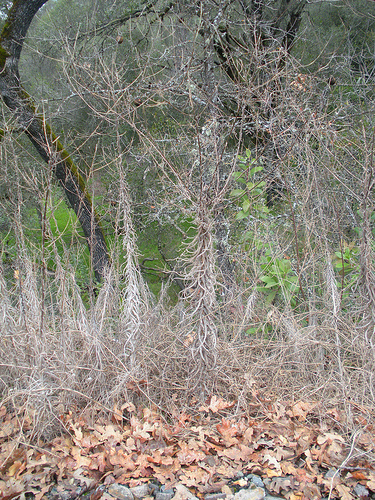 This is the most interesting of the dried weeds that we observed. I like the way the bottom of the stalk looks like it is the skirt of the plant.
I can't remember what this looks like in the spring or the summer….Does it have flowers? What do they look like? Now is the best part of the nature study experience. We get to watch this spot as the seasons progress and then see if we can identify it with our field guide. There is always something to learn and I am glad our Creator made us to be curious and he filled the world with interesting things to occupy our minds productively. (If you are a Bible reader: Ecclesiastes 3:10-14.)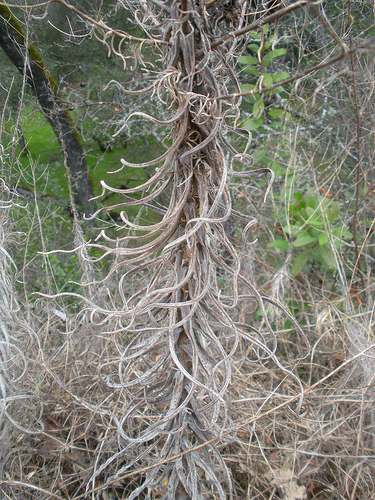 Here is what it looks like close-up.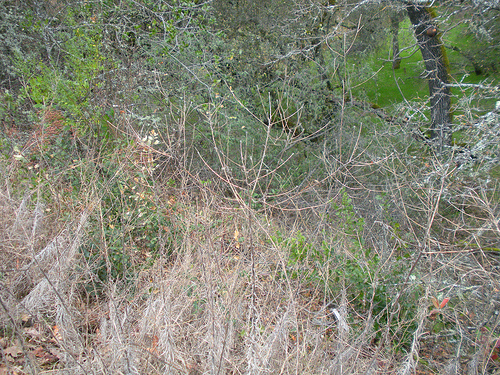 The top looks like this with its thin branching arms.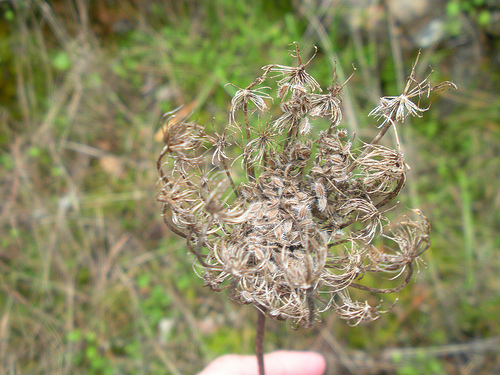 Our Queen Anne's Lace looks pretty much like it did in the autumn.We had planned to pull up a specimen to observe the roots but we have snow today! We will have to wait now until we can get outside to finish our study.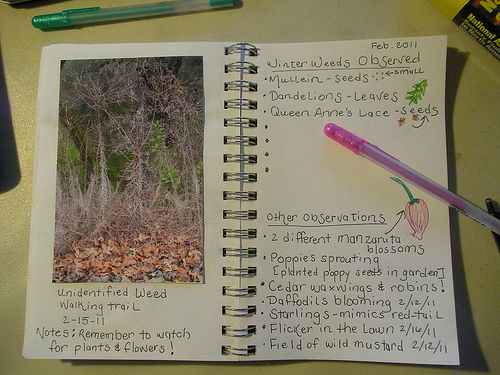 I couldn't decide on what I wanted for a journal entry this week so started a bulleted list of weeds we observed. I will add a few more as the month goes on and we see some more. I had room so I made a list of random other subjects we have come across this past week…sometimes it is just nice to have a little reminder to look back on in the years to come.
One last thing to share with you. Phyllis had this link in their winter weeds study:
Weed Collection Board – awesome idea!