I'm hoping there will be many of you who will be joining us for the up-coming autumn season of nature study. I'm all geared up to jump into an ebook from the archives with fresh eyes in a new location.
I am by nature a planner, and I know many of you are likewise, so here's the plan for the next few months here on the Handbook of Nature Study.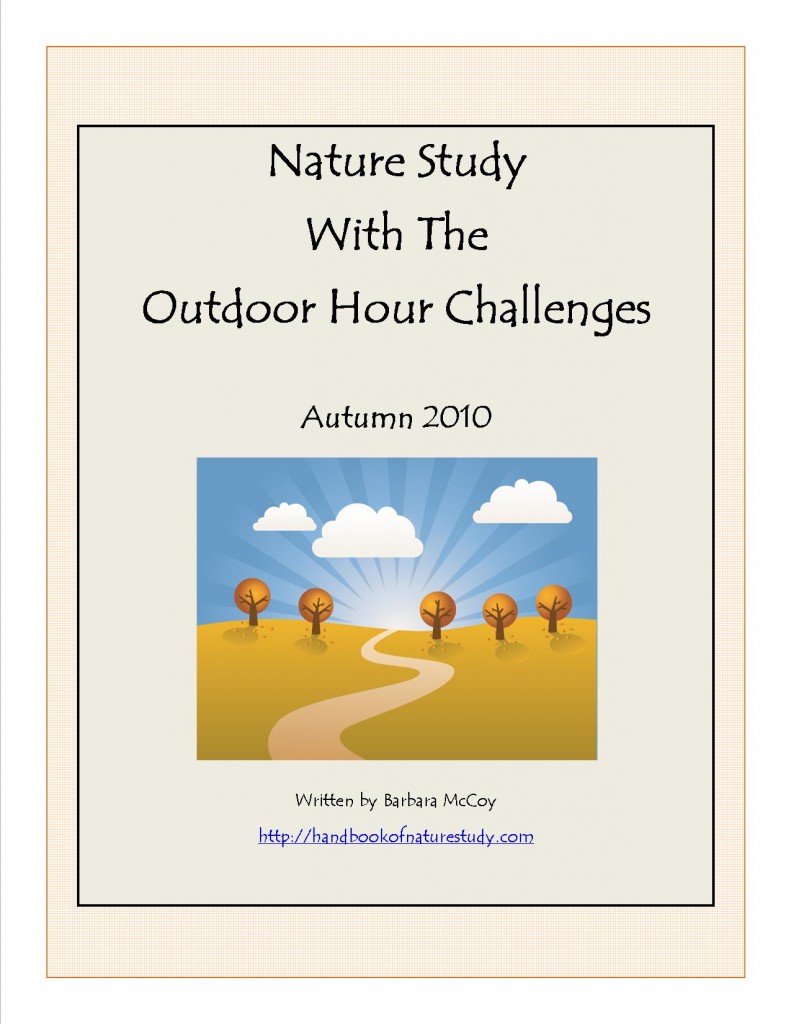 The majority of the challenges from October through December will be coming from the ebook shown above: Nature Study with the Outdoor Hour Challenges – Autumn 2010. This ebook is found in the Ultimate Naturalist Library membership. See below for a chance to win a copy of this ebook!
October 6 – Signs of Autumn
October 13 – Nature Journal – How to Get Started
October 20 – Geese and Ducks
October 27 – Horse (and dog)
November 3 – Apples
November 10 – Seasonal Tree – Leaves
November 17 – Year Long Study –  Queen Anne's Lace
November 24 – November World
December 1 – Seasonal Weather
December 8 – Pine Cones
December 15 – Trout and Salmon
December 22 – December Mini Challenge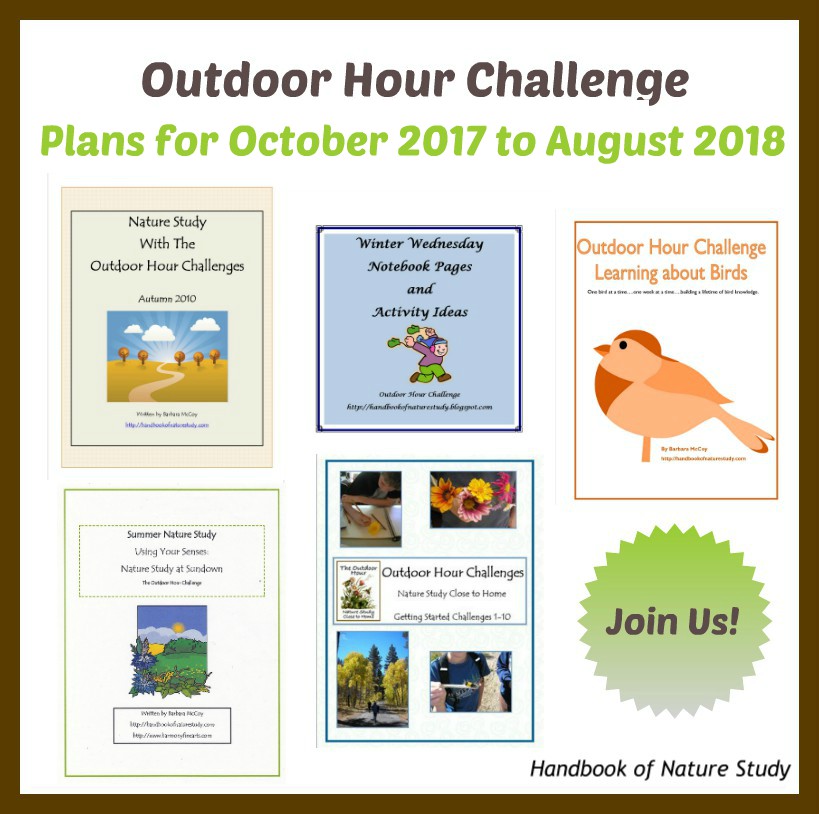 If you want to see the complete plan for the next year, you can pop over to this entry to see what will be covered: Plans for October 2017 to August 2018.
 I'm giving away 5 copies of the Autumn 2010 ebook!
Would you like a chance to win the Nature Study with the Outdoor Hour Challenge – Autumn 2010 ebook? Here you go! Enter by leaving me a comment and then using the Rafflecopter gadget to make your official entry. The giveaway will end on Friday, September 8, 2017 at midnight. You can enter once a day until then!
I will be choosing 5 winners at random!
The giveaway runs until Friday, September 8, 2017 at midnight so enter now!
Use the discount code NATURE5 to receive $5 off an Ultimate Naturalist Membership!