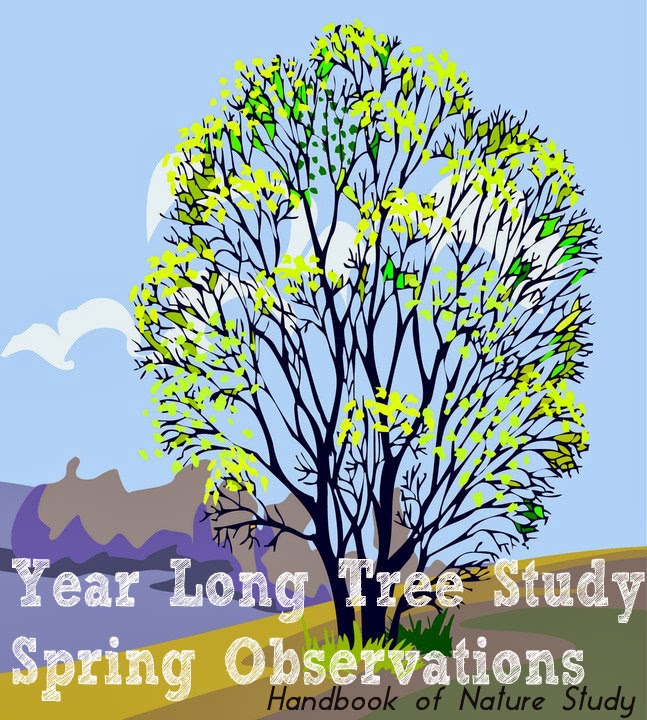 Outdoor Hour Challenge
Spring Series #1
Spring Tree Observation
"Like a friend is a tree, in that it needs to be known season after season and year after year in order to be truly appreciated. A person who has not had an intimate, friendly acquaintance with some special tree has missed something from life."
Anna Botsford Comstock, A Study of a Tree
Inside Preparation Work:
Read pages 625-626 in the Handbook of Nature Study: Spring Work. This part of Lesson 172 should give you lots of things to think about as you prepare for your spring tree study observations. If the tree you chose to study has a section in the Handbook of Nature Study (check the table of contents), you might want to read the lesson for your particular tree in preparation for your Outdoor Hour time as well.
The Handbook of Nature Study suggests measuring the height of your tree using a stick 3½ feet long and a measuring tape. See page 626 Lesson 172 #4 for details.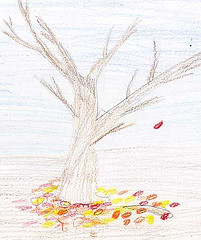 Outdoor Hour Time:
Now that spring has come, it is time to check on your tree from your Year-Long Tree Study. If you are just starting out with a tree study, pick a tree from your yard that you can watch through all four seasons. Spend 10-15 minutes of your outdoor time using the ideas from the Handbook of Nature Study to do some focused observations of your tree.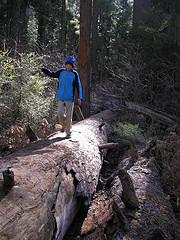 Simple Suggestions for Spring Tree Study:
Pick a tree in your yard or on your street and look for its new leaves and blossoms if appropriate.
Is it just beginning to show leaves? Can you tell if your tree has all of its leaves yet?
Can you see any insects or birds in your tree?
Collect a few leaves to use for leaf rubbings in your nature journal. You could also make a leaf bouquet.
Compare two leaves from the same tree. Are they exactly alike?
Use your nature journal to record a sketch of the leaf and any blossoms.
How has the tree changed since autumn? Winter?
Follow-Up Activity:
After your outdoor time, complete a nature journal entry using the notebook page I provided for the Spring Series, a general notebook page from my freebies page, the original notebook page, or your own blank journal. Photos of your tree are a good record in your nature journal as well.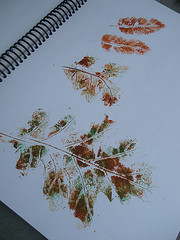 If you would like to make some leaf prints with your spring leaves, please see my blog entry with instructions:
Making Leaf Prints
Drawing your tree can be easy if you follow the instructions found in this file:
Guide to Sketching Trees
If you would like all the Spring Series Challenges in one book, I have an ebook gathered for you to purchase for your convenience. The ebook also contains art and music appreciation plans for the winter months as well. Please see this entry for more details: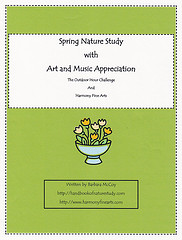 Spring Nature Study with Art and Music Appreciation