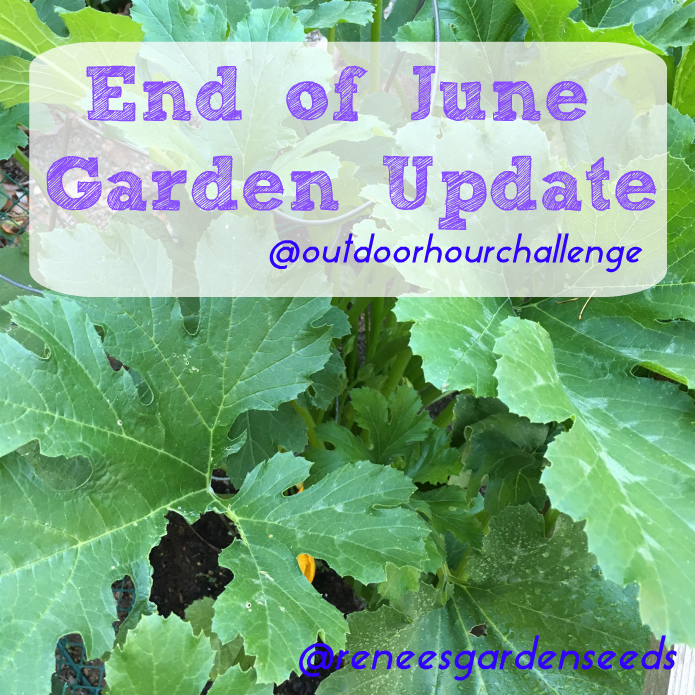 Time for a little end of June garden update! Make sure to check the garden tab at the top of the website for a whole list of garden related nature study ideas. You will also find there the crop plants list that helps you study many of the common garden vegetables you may be already growing in your garden.
Here is the link for green beans: Crop Plants – Green Beans.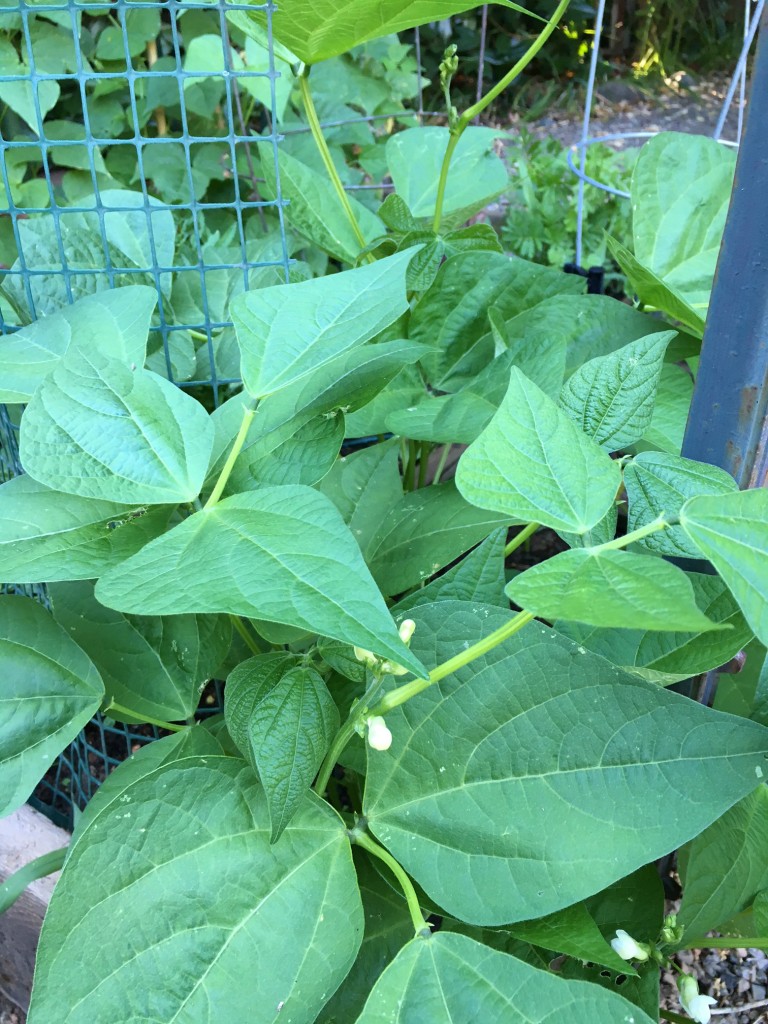 I am enjoying the gardening season! Every morning I pop outside and take a garden tour, sometimes even before I have coffee. The progress of each box is easily seen as they grow quickly in the summer heat. These are Slenderette bush beans from Renee's Garden.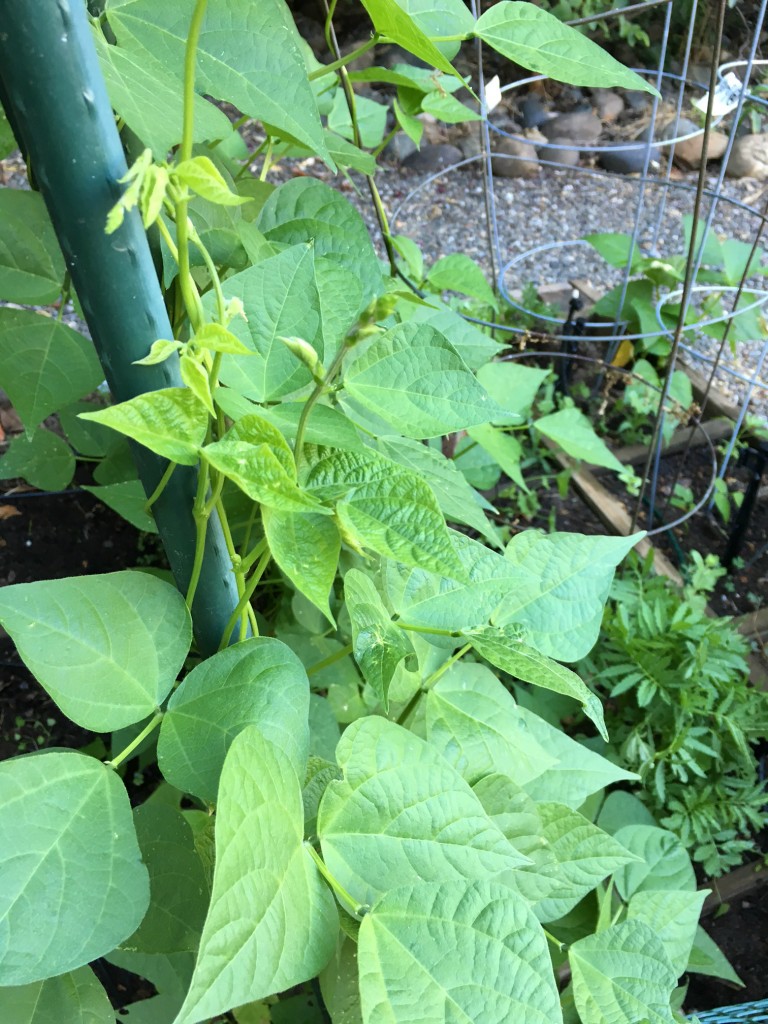 I think I may have planted a few too many beans this year but that will give me a supply to share with friends who love beans as much as I do in the summer. I tucked some marigolds in between the bean plants for some color and to attract some pollinators. The pole beans are Renee's Garden – Blue Lake variety.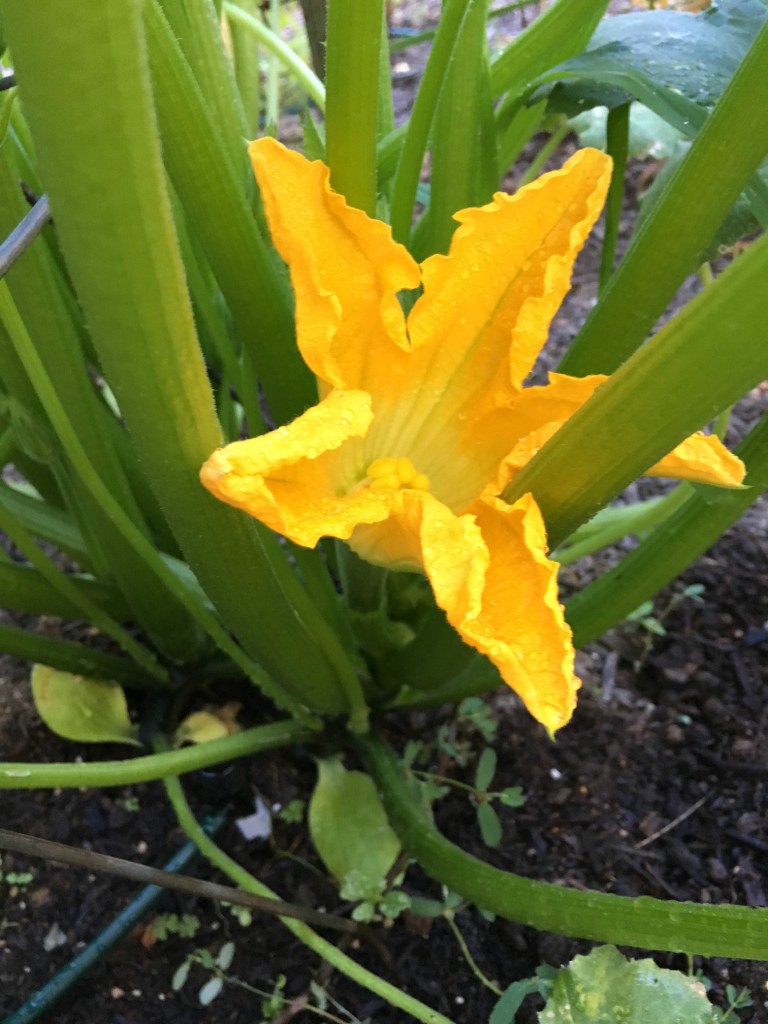 Is it possible to love a zucchini plant? I don't know if it is or not but I will say it anyway. I love this zucchini from Renee's Garden (Raven variety).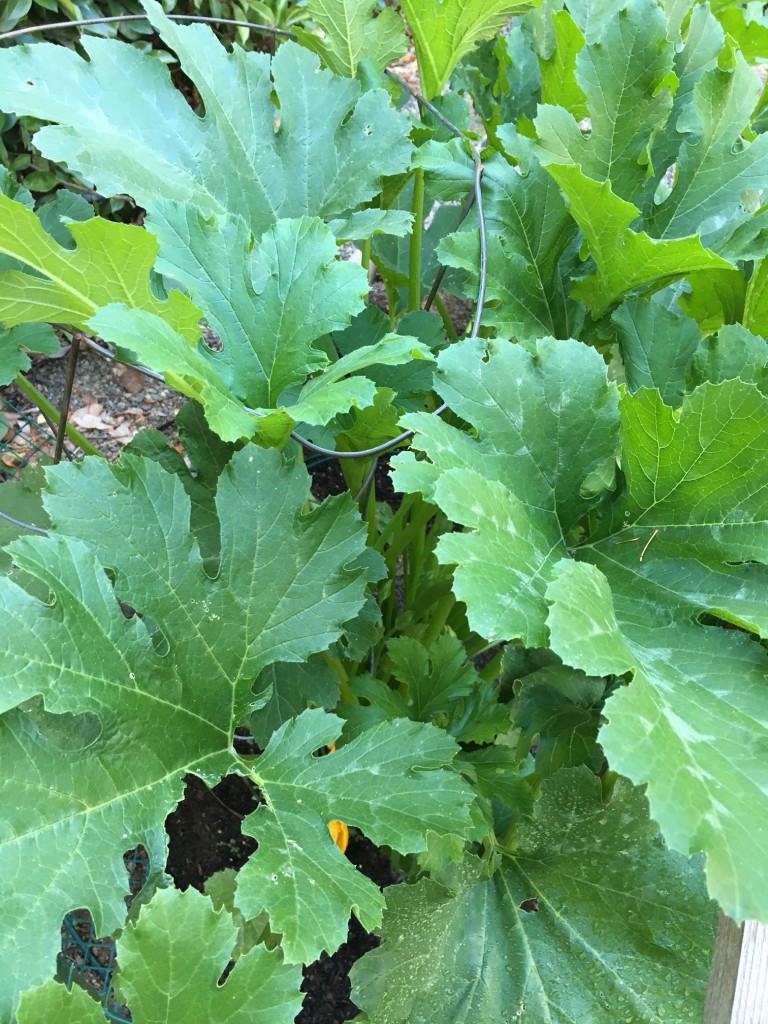 Here are the actual plants that look fantastic. I am hoping to see some produce from this soon…you know how it is with zucchini. They can sprout up to be monsters overnight practically.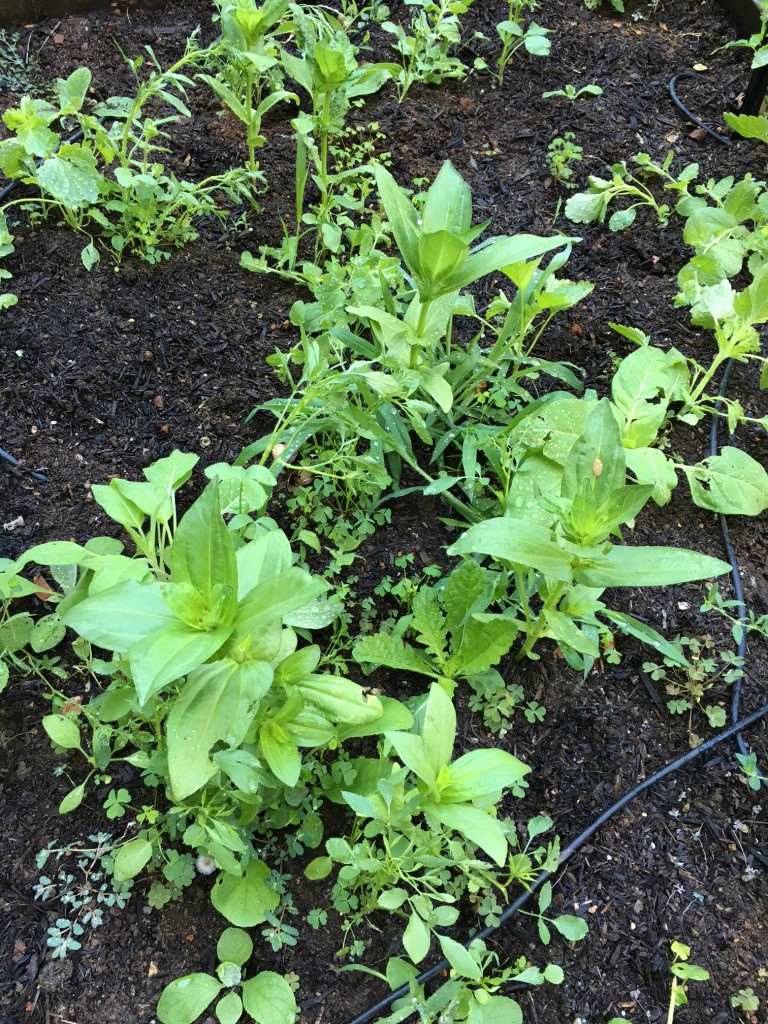 I have one box where I mixed four different flower seeds together and sprinkled the seeds to fill the box. This sounded like a good idea at the time but now it is hard to tell what are actual flowers and what are weeds that need to be pulled out.
Flowers Planted in this Box- All Renee's Garden Seeds
White Wonder – Heirloom Double Feverfew
Mighty Lion – Butterfly Zinnia
Paradise Mix Echinacea – Butterfly Flowers
White Bishop's Lace- Butterfly Flowers
I will keep you updated as the summer growing season progresses. Just so you know…I received my Renee's Garden Seeds in exchange for my honest review of the product. I have used Renee's Garden seeds for many years and highly recommend them. Thanks for taking a look at my garden goodness.
How is your garden coming?
Save
Save
Save
Save