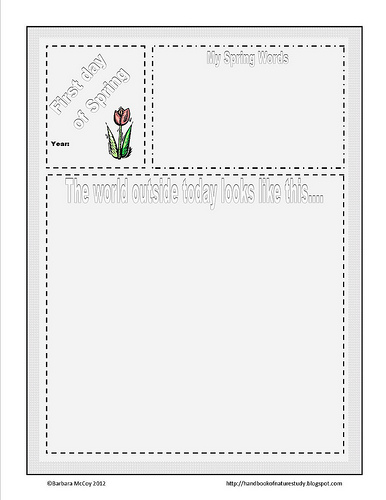 After Sunday's snow, it is hard to believe we are at the first day of spring for 2012. We have had a crazy weather year but it is going to be fun to record our spring thoughts today..perhaps even taking a long walk this afternoon.
Here is a printable notebook page to inspire some springtime nature study or at least some looking out the window time today on this first day of spring.
I would love to hear how you incorporate a little nature study or outdoor time into your first day of spring. Leave me a comment or send me a blog link!